Several years ago my step-dad gave me a few dozen 9" X 3" floor blocks when he ripped them out of his home. They are really grungy with decades of polish, varnish, dirt, scratches (patina lol) on the upper side, and solidified bitumen on the underside and sides.
During a short lull in my work last night, I decided to put a few through the bandsaw and sander to see what I had in the box. I already had an old blade in the saw for splitting tar poles (and that's a whole different story), so I figured it was worth a try.
Here I show the various stages of clean-up.


Top from the left – 2 blocks untouched, one block with bitumen (mostly) removed from the underside, one sanded, and one wiped with turps to show the full beauty
Bottom 4 blocks show the untouched undersides and one block with sap & heartwood (turps wiped) and one sapwood only (turps wiped)
.
Here is a close-up of the 2 upper right ones showing the richness. I believe this wood is of the Teak group – Can anyone confirm this?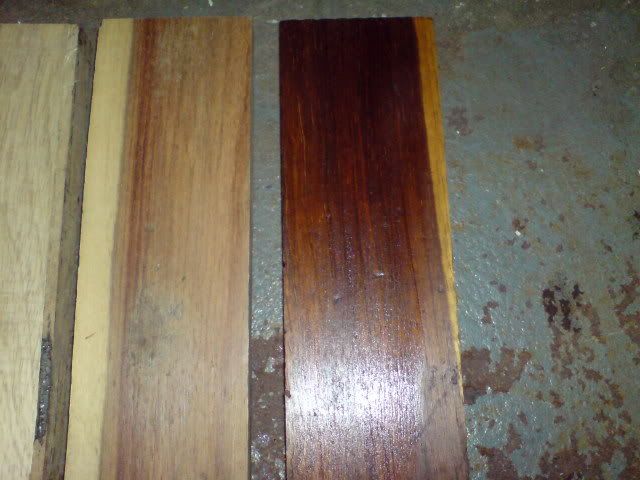 .
I also wanted to take snaps of one block to show the progress from raw to beautiful and got a very pleasant surprise.
Raw top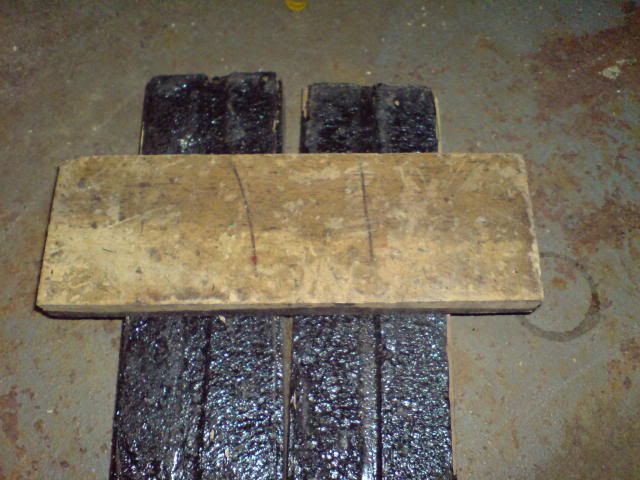 .
Sanded Top


.
Wiped with turpentine


.
Sanded Bottom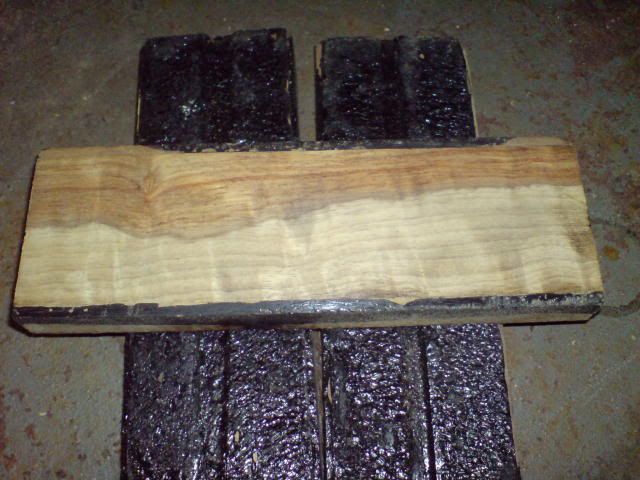 .
Wiped with turpentine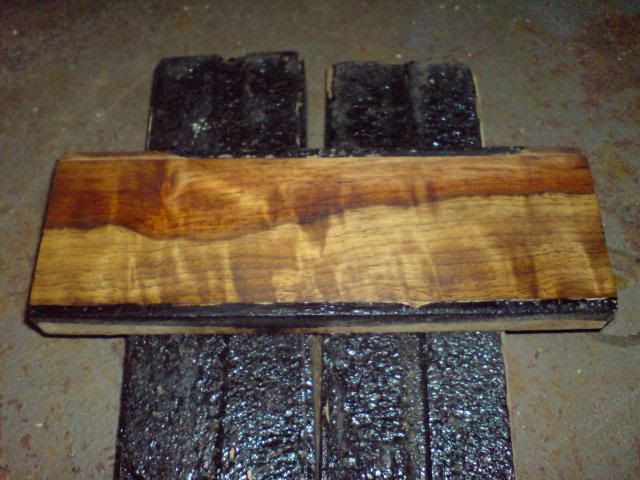 .
The figuring was a great bonus, and it goes right through !!!
This one will be cut into veneer with my new Timber Slicer blade.
I'll probably resaw the rest and make some small boxes, and maybe an end grain cutting board.
-- I may be schizophrenic, but at least I have each other.
---