I thought I'd share a few unique features of my "new" workshop while on the long road to getting it really workable.
I'm sure that some of you have one or more of these features, but I thought I'd share my Man-Cave with you anyway in a short blog series.
Firstly, This was a Fish-Farm barn with open topped ponds, so a leaking roof was no problem to the previous occupants. As we all know, this doesn't work too well for a woodworking area. I've had to fight a lot of rust in the last few months, and my RAS table was destroyed. I'll probably post the making the new table sometime in the next few weeks.
Here are a couple of pics of typical roof panels over my "new" workshop.

-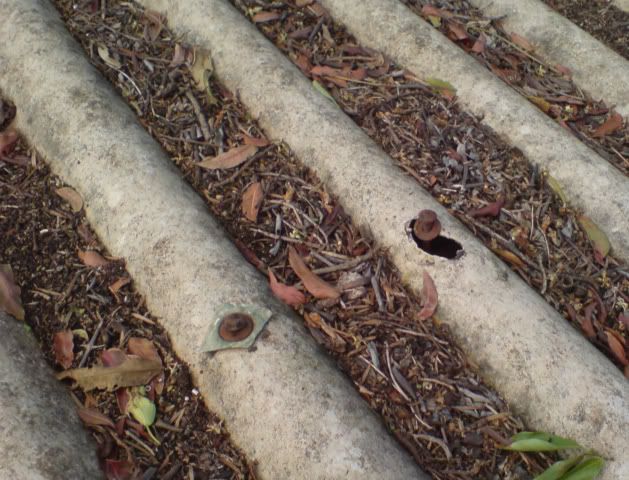 -
Note the amount of crud that has collected on the roof over the years – so much so that there was a mini forest growing up there.

The next episode will follow in a few hours.
.
-- I may be schizophrenic, but at least I have each other.
---