After reading a few of the fellow LJ blogs, I decided that making one of my own might help stimulate my creativity. I've never really been much for blogging, but maybe this will spur a new interest for me. That's how I got into woodworking in the first place. I needed some new hobby or something to keep me busy in my spare time. As time has passed, I wonder what happened to all of that spare time that I used to have. It seems like I don't have any nowadays. (can any of you relate?) Here's hoping that this will inspire me to find some more spare time.
Anyway, enough of the background, let's talk about a project. This wasn't my first project, but it was my first "furniture" project. Up to this point, I had done scroll saw work or desk clocks. Small stuff that kept me busy.
We'll start with a pic of the finished unit and then I'll tell you how I got there if you want to read further…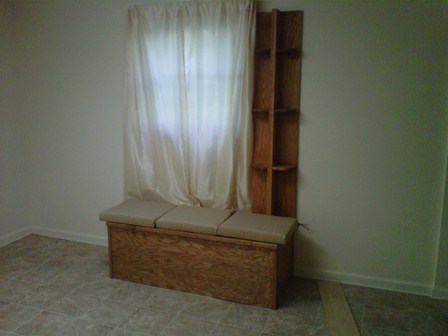 Now here's the story… I was about to sell my house and the buyer did not like that there was an exposed sump pump in the finished basement. It had been there when I bought the house, but it never bothered me. I simply hid it with furniture. The new buyer didn't like that though. We agreed to a solution that I would create a built-in window seat type thing that would cover it. Here's a before pic…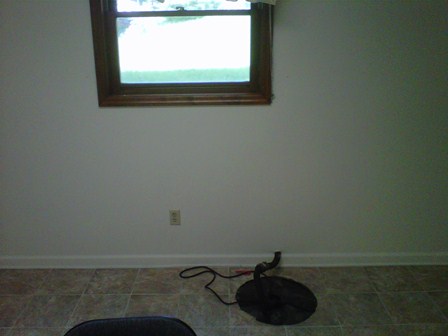 I fabbed up a box with a lid that can be opened so you could still access the sump pump.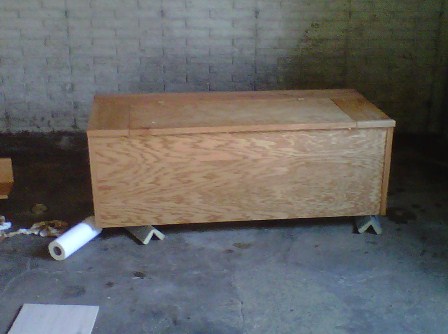 Then I needed something to camoflauge the fact that the seat isn't centered under the window. Hence the shelves that go up the side of the window.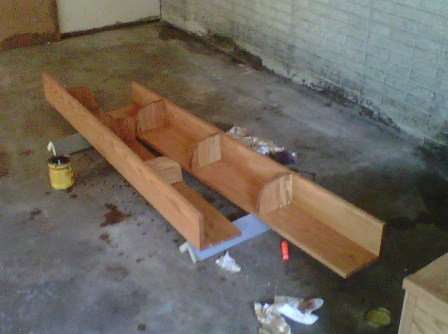 All in all, I think it turned out well considering it was a hasty project and only built with hand tools in an empty garage. I had already moved all of my tools to another state, so this was done with tools I could fit into the trunk of a car. The buyer was satisfied and I sold the house. Happy ending all around!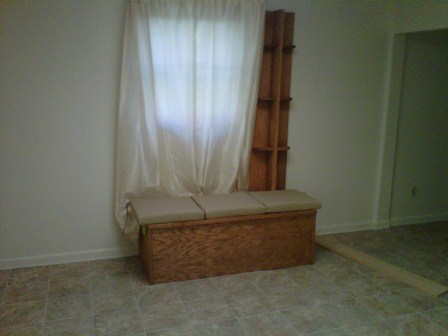 Thanks for taking the time to read.
---