Now that the Christmas gifts are done, and the weather is nice enough (it is so nice here that I dropped the top on the car for a long drive on Sunday) it is time for a major layout change to my workshop. I plan on moving just about everything including a couple of walls, running new electrical, building a long workbench (about 14 feet long) against one wall, putting in some new storage cabinets and pegboard, and building a storage loft above the garage door.
I don't have to worry about what the Wife will say for three months or so because our Daughter just had a Son and the Wife is out of town until about March or April helping out in upstate New York. Our Daughter is a Combat Medic in the Army and her husband is a full time chef so they need someone that can be there for them.
I will be blogging about the changes as they occur mainly to help keep me on task, if I feel I need to post the progress it will make me move it along at a proper rate. So follow along with me as I make the changes if you wish, and if you don't wish that is fine too, just let me pretend that someone is tracking my progress!
I am including some before photos and all I ask is that you do not throw me off the LumberJocks site for having an extremely messy and cluttered shop.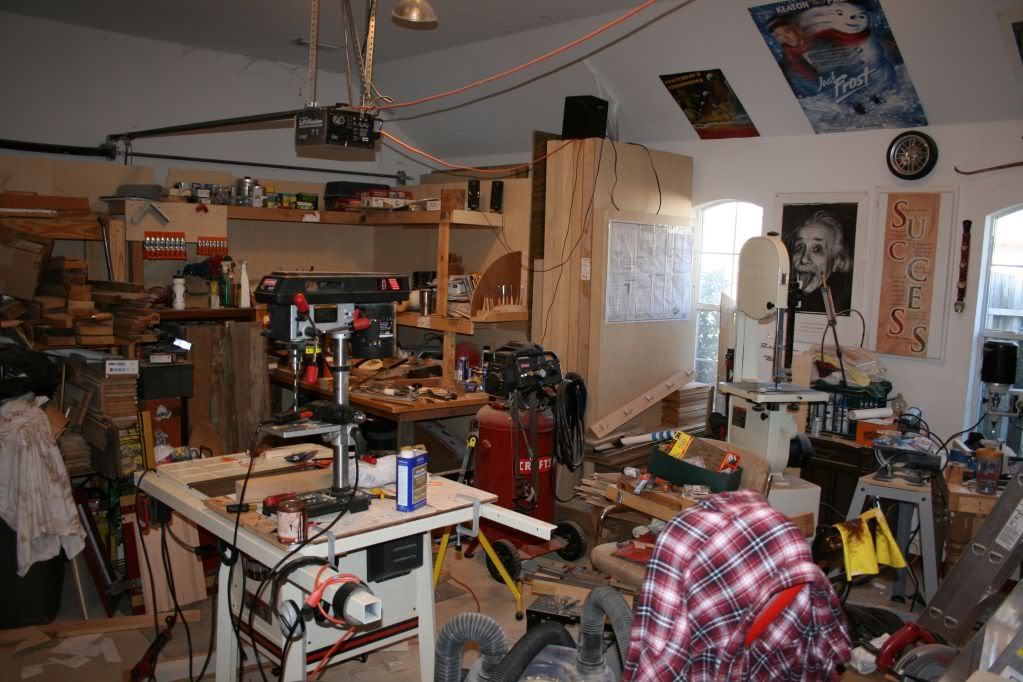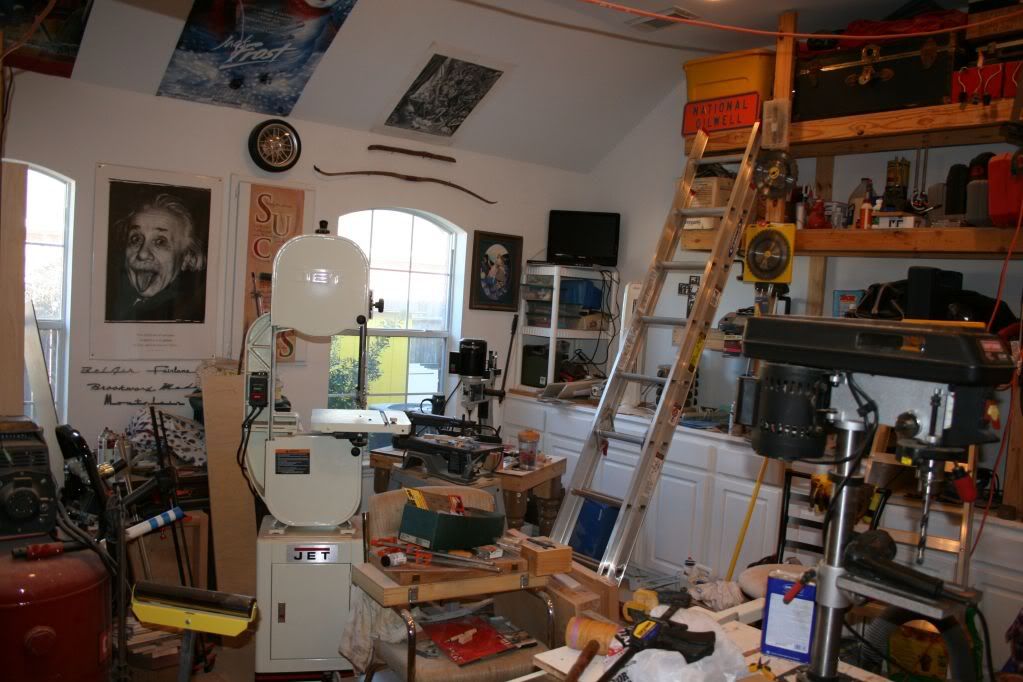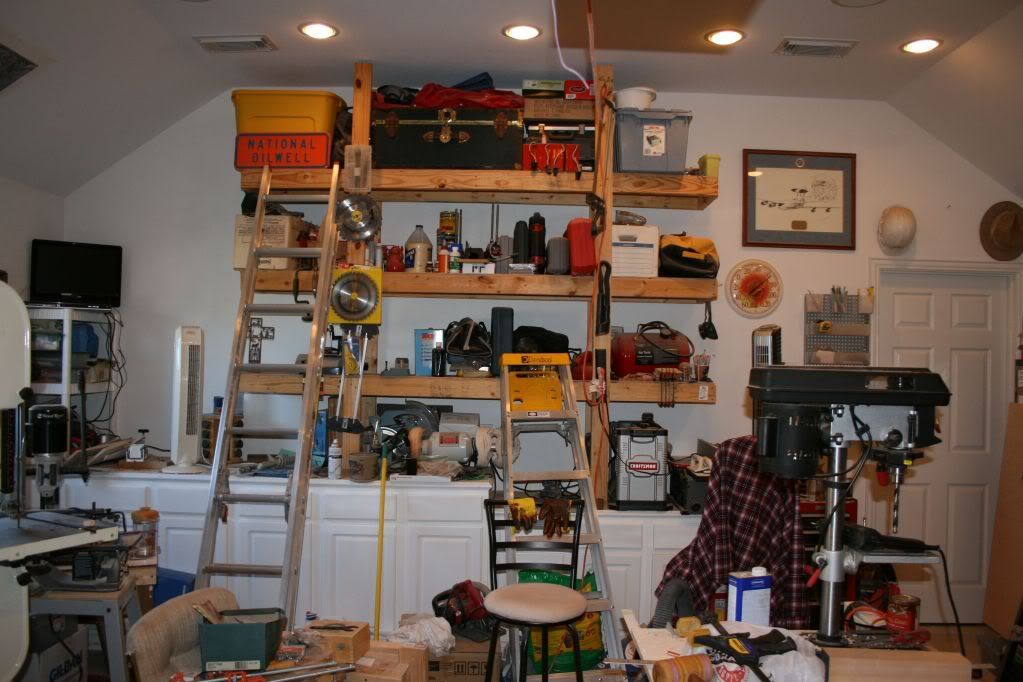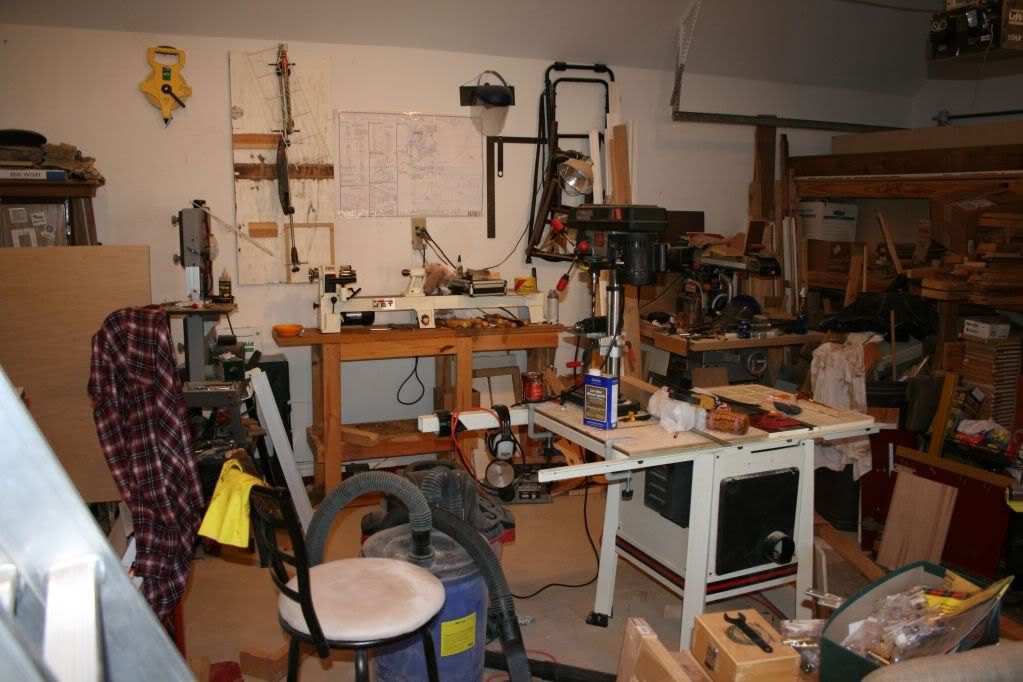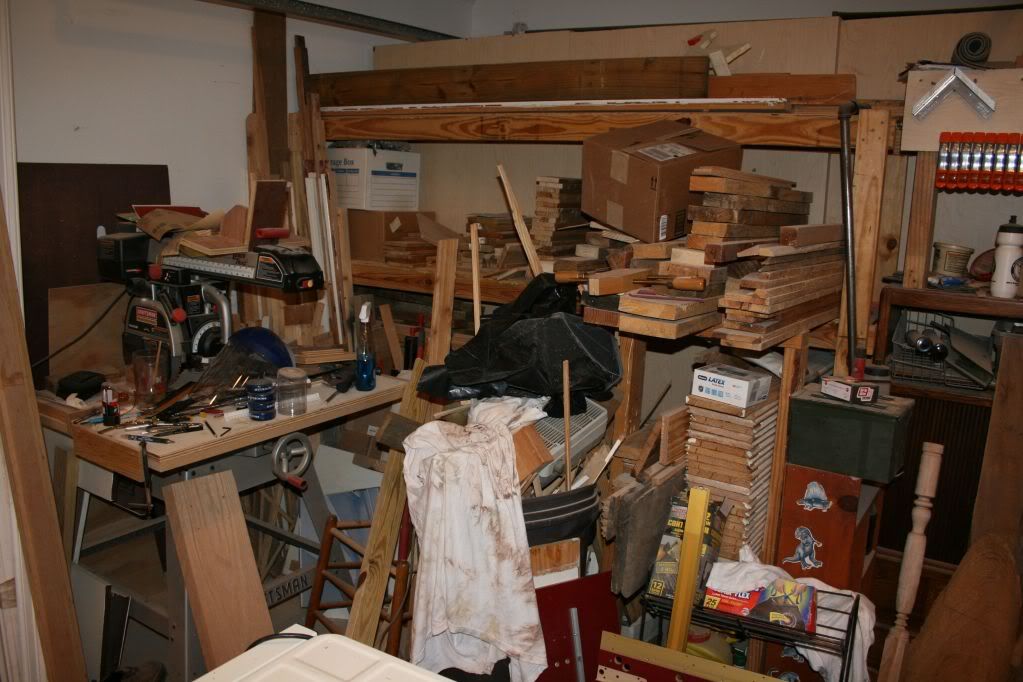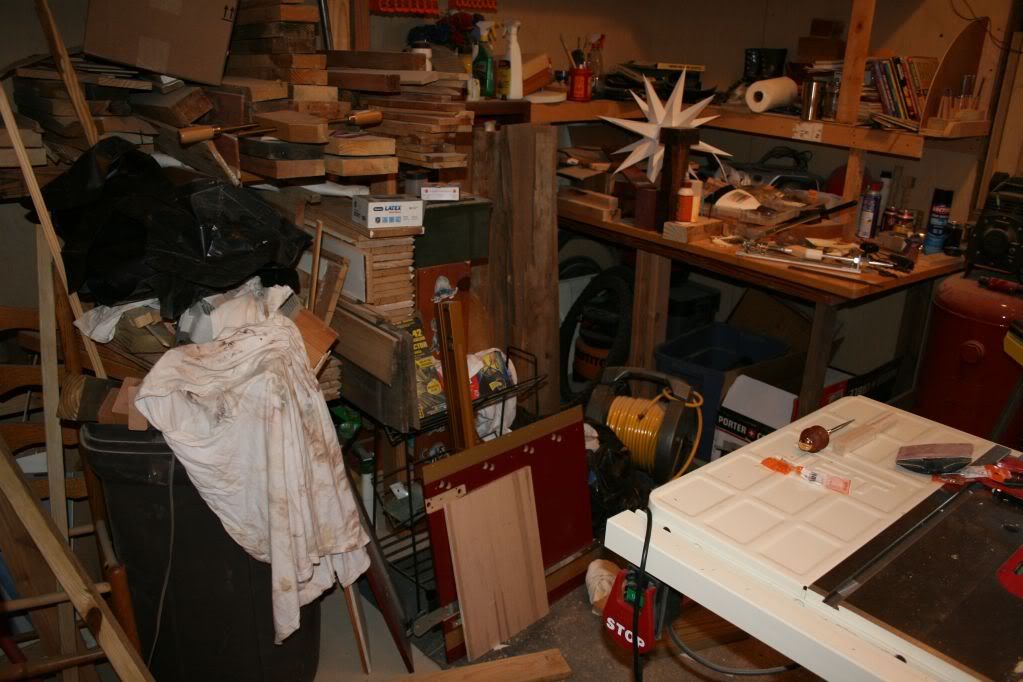 -- I am responsible for how I respond to everything in my life - - Deadwood SD
---