Well I built a jig to hold the shelves in place so I could glue up the sides and back without having the shelves shift or twist. It took me all of 2 minutes to make the jig on my band saw, which includes the set up time. Since the wood I am using and the blade on my band saw are both 1/16th it works out great.
I used yellow wood glue to put the shelf together, because of the simple jig I am using I now have the extra time to position everything just right and not worry about holding it together until it dries. The shelf has not been stained yet, but I will do that tomorrow afternoon after I clean it up (isn't it amazing how much a macro lens will show).
Here are the dimensions of the 1/87th scale shelf:
6 ft tall – 21mm – 0.83 inch
3.5 ft wide – 12mm – 0.48 inch
2 ft deep bottom – 7mm – 0.28 inch
1.5 ft deep top – 5mm – 0.21 inch
Since I am feeling good about the shelf I shall conquer the bed next. Only one question, how do you stuff a mattress for someone that is 0.83 inches tall?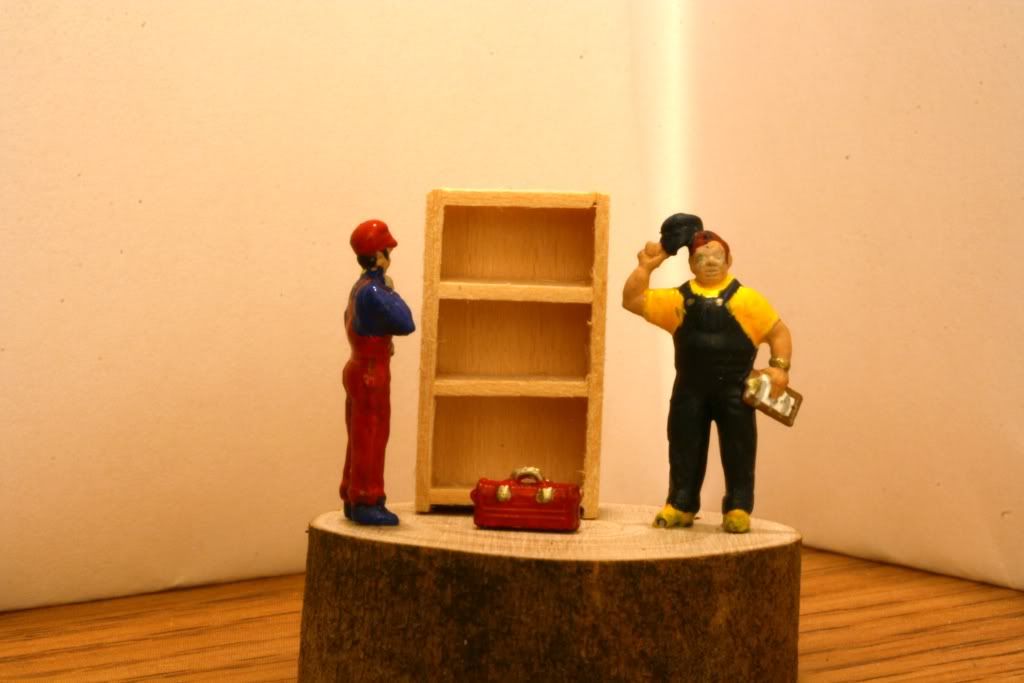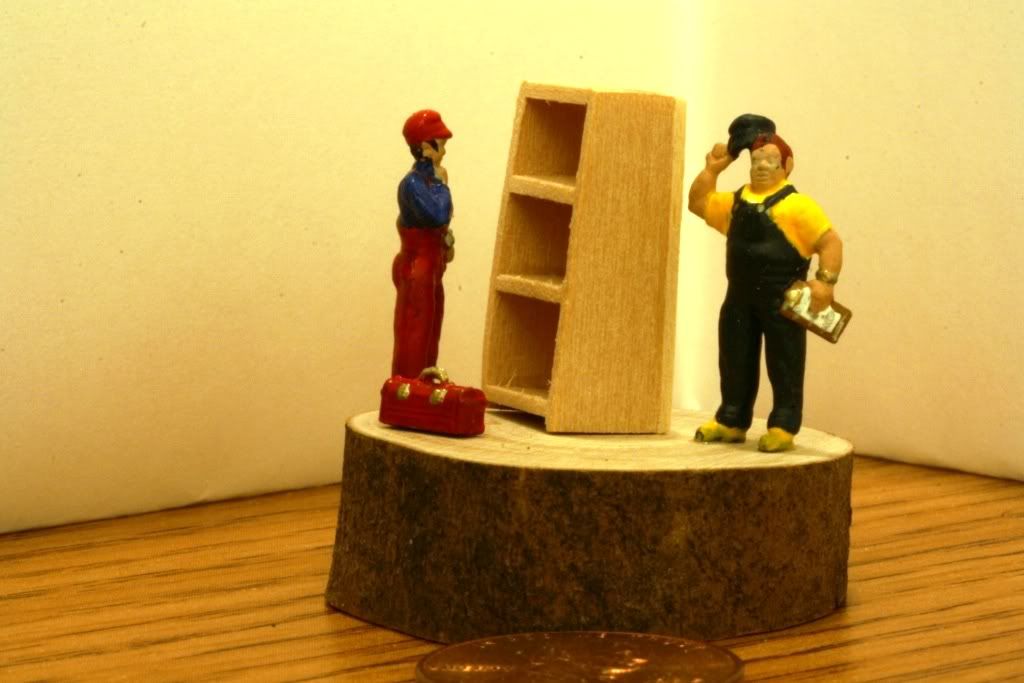 And here is the quick jig to hold it all together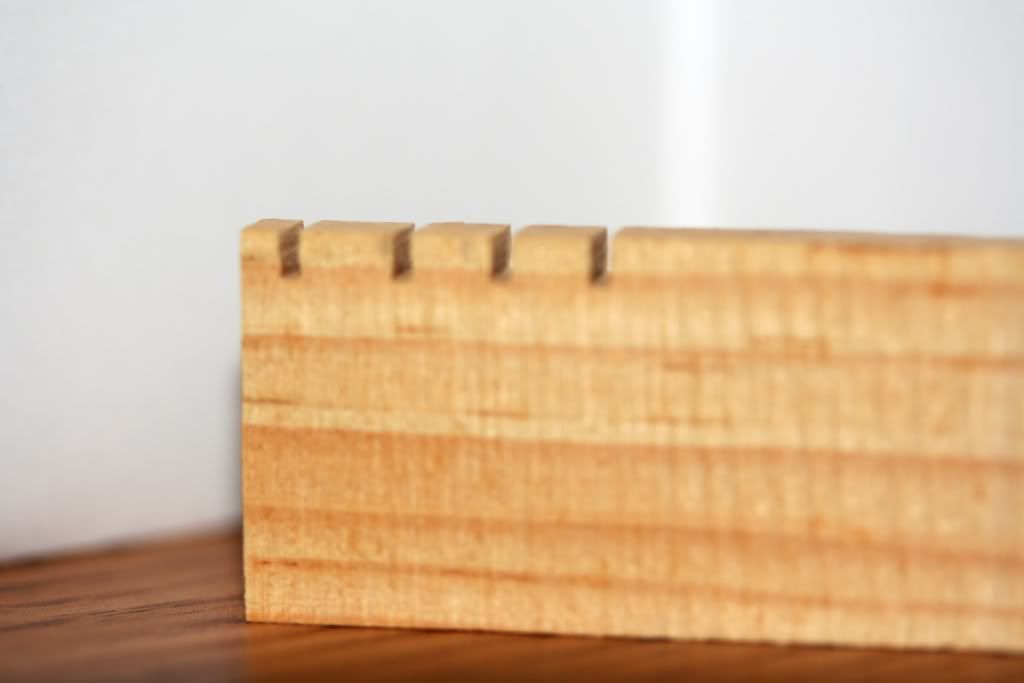 -- I am responsible for how I respond to everything in my life - - Deadwood SD
---