Well I spent two evenings making a shelf in 1/87th scale. It is 20 millimeters tall which is 5 ½ feet in HO scale. It is 5 ¼ mm deep at the bottom and 4 mm deep at the top and it is 8 ¾ mm wide. I first ripped a 5 ½ mm wide piece of 1/32nd thick basswood on my modified Scroll Saw (see the first blog entry in this series) for the sides and shelves. I then used an X-Acto knife and a metal hobby ruler to cut an 8 ¾ mm wide strip for the back.
I joined it together with the Gorilla Super Glue (thank you Martin) I got from the "Nothing New Except The Glue" contest yesterday. I put on a coat of Min Wax Dark Oak stain, and then put on some brown Tempera paint just before it dried to give it a distressed look.
I am not very happy with the outcome but I did learn a lot about making 1/87th scale pieces and have a few more miniature jigs to build to make the process easier. I will redo the shelf with what I have learned and once I have that perfected, I will move on to the bed. I am going to put off the dresser until the last because I am not looking forward to making those tiny working drawers!
Sorry for the blurry photos, my tripod is in need or repair.
Otto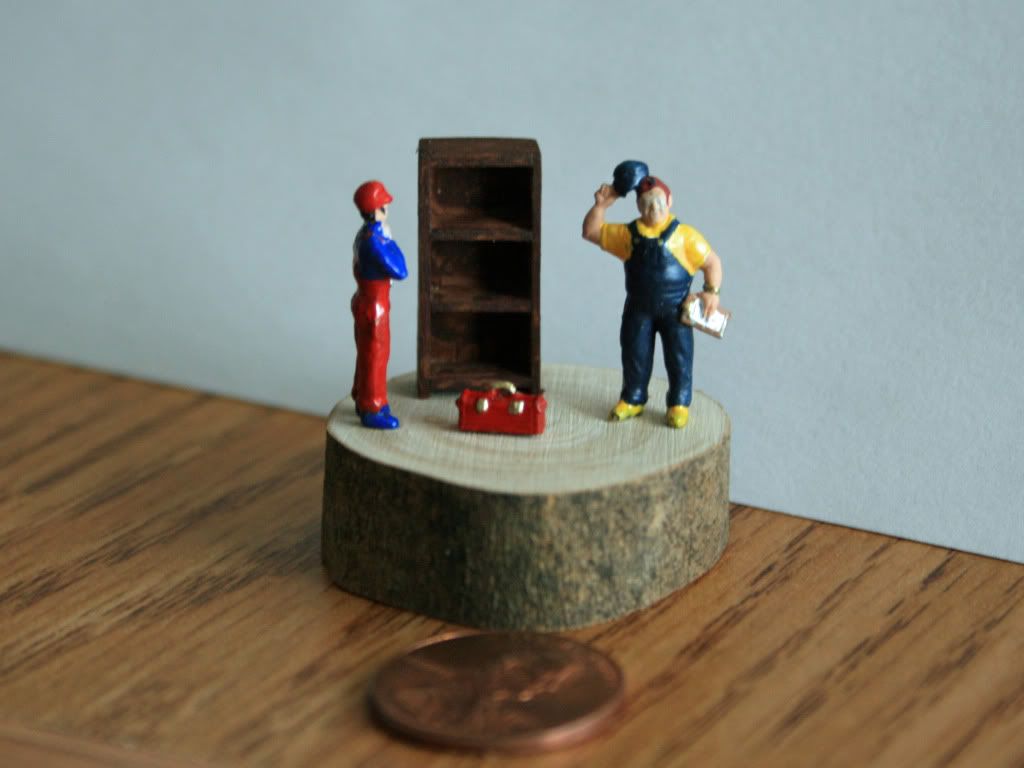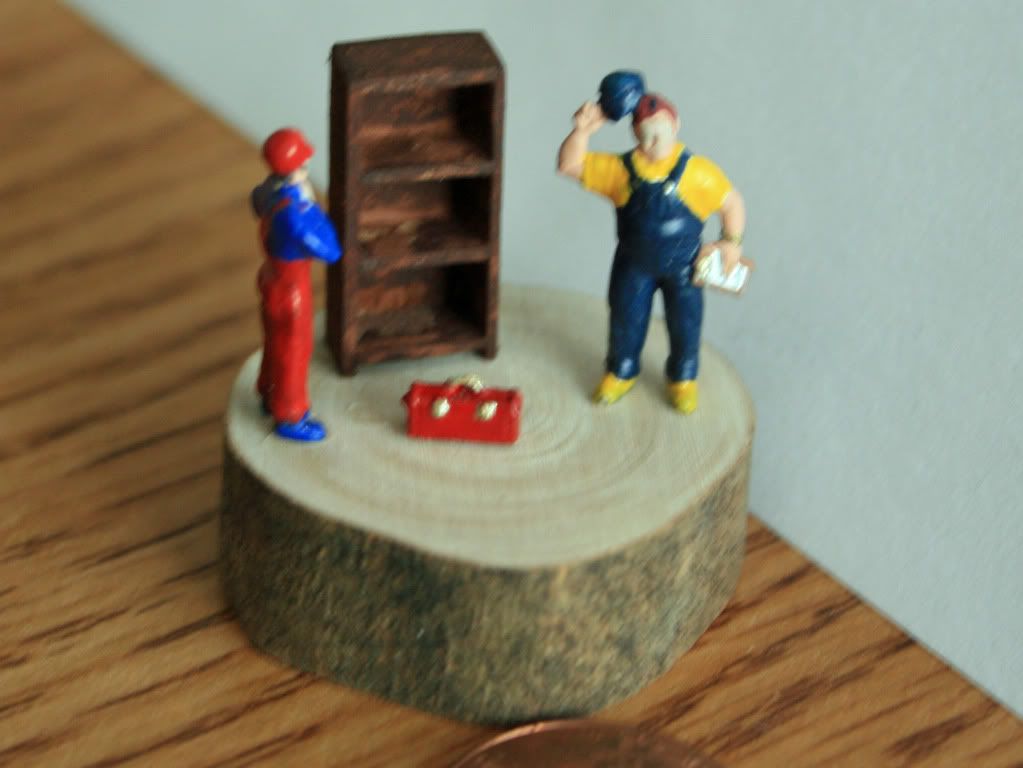 -- I am responsible for how I respond to everything in my life - - Deadwood SD
---