Well the gauntlet has been thrown and being the foolhardy individual I am I have accepted the challenge. After a friend of mine saw the Barbie Doll sized furniture (1/6 scale) I made for the Nothing New Except The Glue challenge they said, "I'll bet you can't do that in HO scale" and after a long discussion and a friendly wager the challenge was on. I am now trying to figure out how to make a functioning furniture in 1/87 scale. I will start with the easy pieces first and then move on to the more complicated ones, a bookshelf unit will be the first build, then on to the bed, dresser, chair, and desk. Oh yea, the desk and dresser have to have functioning wooden drawers which is going to add to the frustration factor.
First thing I have done is build a new table top for my old Craftsman Scroll saw and 90 and 45 degree miter guides for the table. The table top is some reclaimed 1/8 plywood, the table sides and the miter guides are made from some scrap cypress I had sitting around.
Below are pictures of the saw, the new table top, the miter guides, a dime for reference, and the figure the furniture is to fit.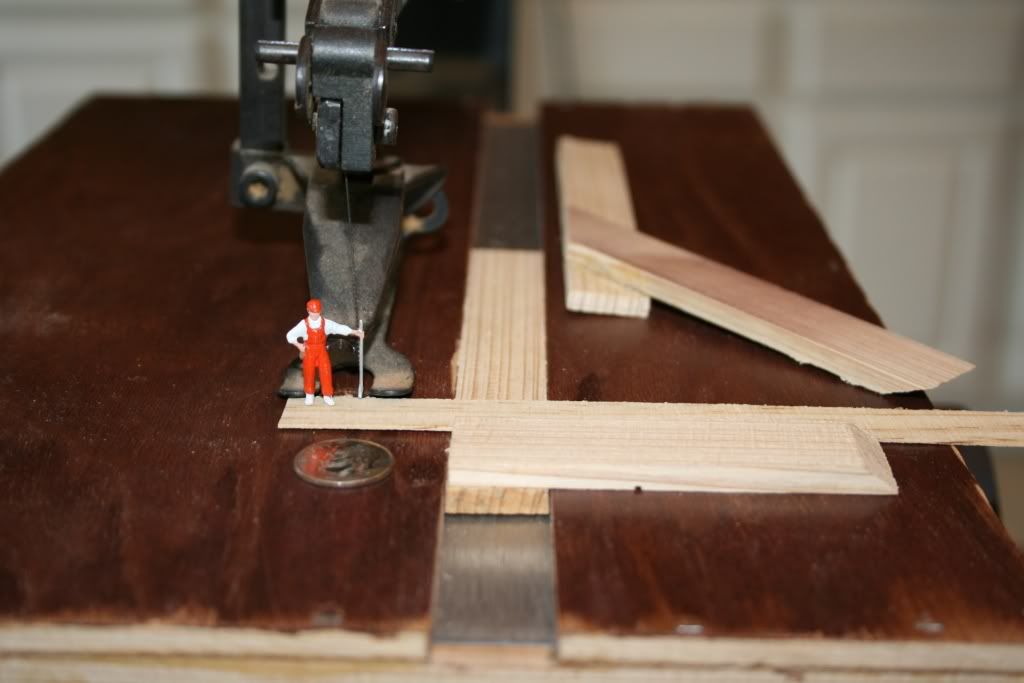 -- I am responsible for how I respond to everything in my life - - Deadwood SD
---