click the marker to see the address
Well I guess it is about to time to add my shop, It is small, but EVERYTHING is mounted on wheels, which makes it much easier. I just added several new pieces to the shop. A new G0690 Grizzly table saw,
A G0593 8" Spiral jointer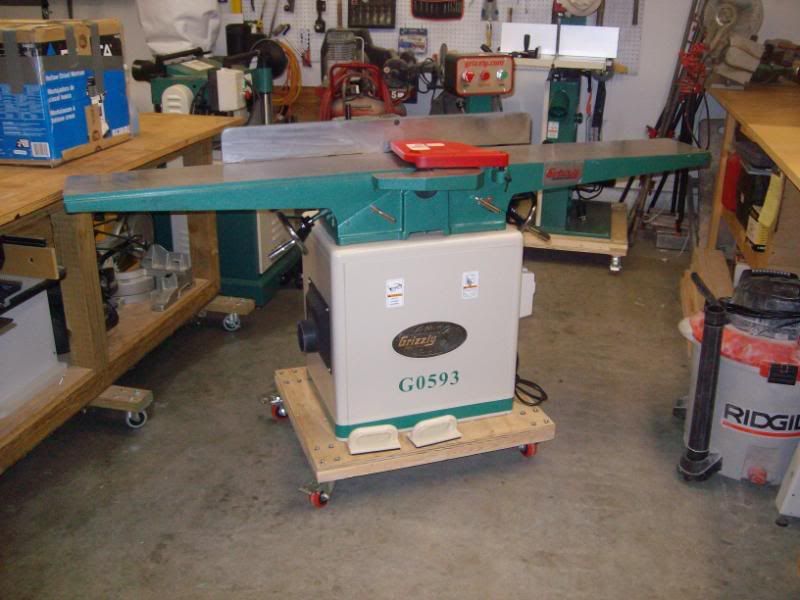 A G0453 15" Spiral Planer

And a G0513X2 17" Bandsaw

Tucked away all over the place is also a old 14" Rockwell bandsaw, a Ridgid Radial arm saw, several routers of differing sizes and brands and air guns, sanders, drills etc etc etc…basicly just your basic woodworking shop with the same tools tucked away that everyone has tucked away.

On on side of the shop beside my RAS is a OLD drill press (Next on the list to upgrade) two tool boxes, one in front of the other full of chisels, files, drill bits etc etc etc. On the other side is a small drill press and grinder and tucked away under them is my Rockwell Lathe. If you look at the picture of the lathe, to the right of it is a door going into a 6×6 storage room, in there I keep most of my finishes, most of my hand tools/power tools, most of my clamps, and tons of jigs….the storage room really helps cut down on all the clutter and keeps everything handy in one spot.
And of course the most important tool in the shop…..The beer fridge !!!!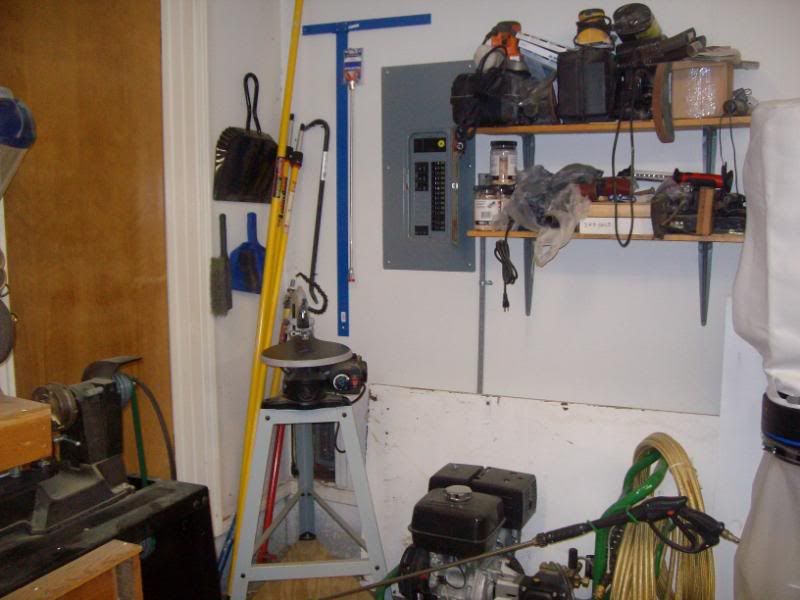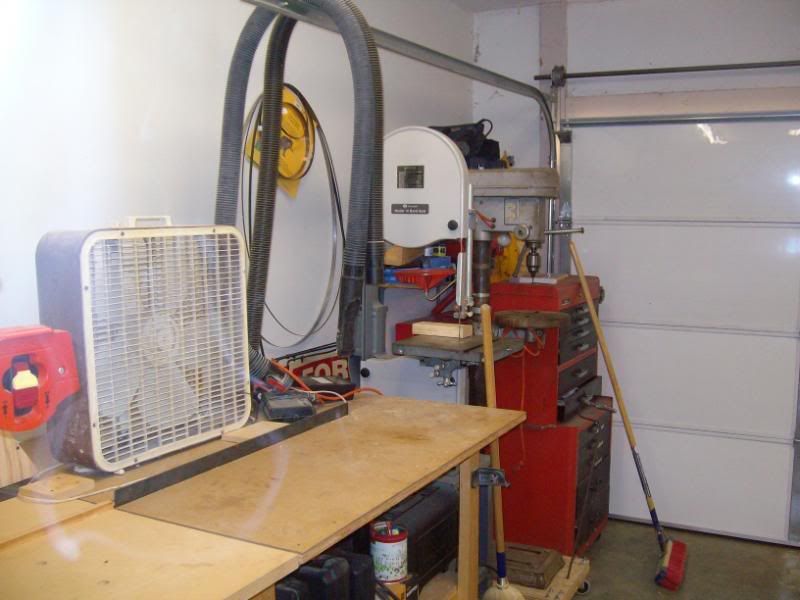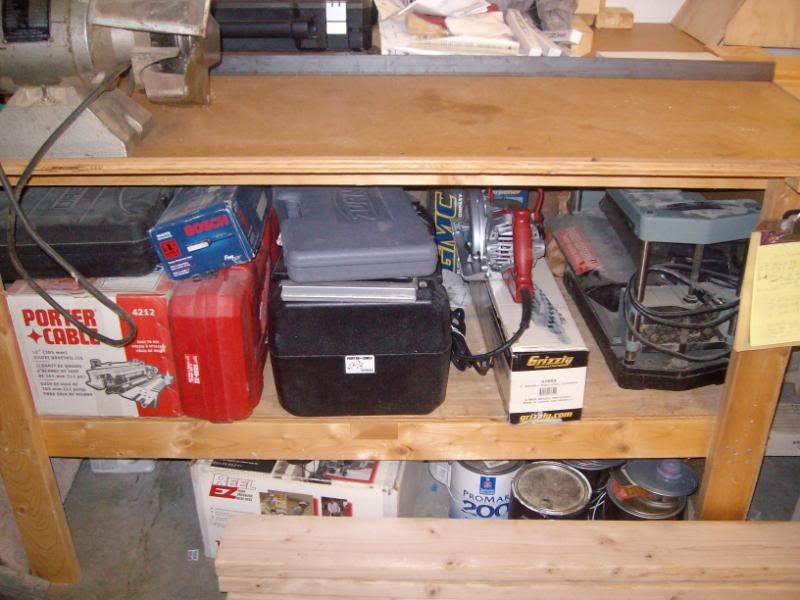 -- Don S.E. OK
---