I just got a picture of my bass being biult by Pete Skjolds.
The body is ash and the top is out of my wood… Madrone Burl.
Pete says it is going to be stunning! Can't wait!!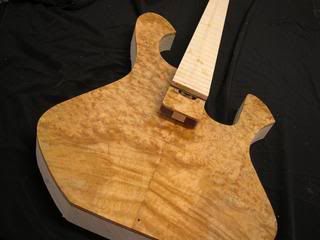 !
-- Greg, Southern Oregon, www.oregonburls.com What can I say but God Is Good!
---