I took the fam to the beach. They play while I work. The beach is a great place to find burls and good figured wood.
I got about 30 BF of this tigar striped Maple. Nice stuff.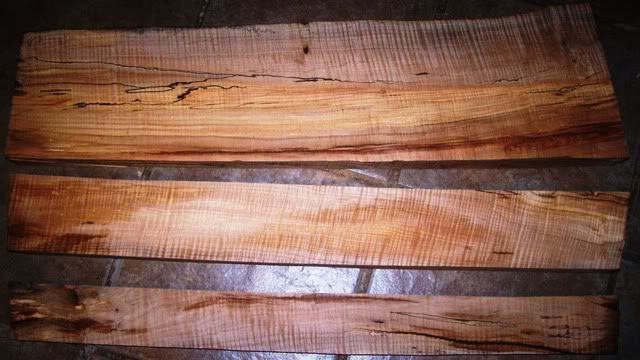 I cut it up into 2" think boards.
-- Greg, Southern Oregon, www.oregonburls.com What can I say but God Is Good!
---