Hi everyone,
I started this project a few days ago. It is a Box Elder Burl that I hollowed out with an arbortech and plan on getting a 36" glass top for it. I am wandering how to finish the outside. Due to the pressure washing. It has made the surface a little ruff. So I am not sure if I should sand it and just show the figure or keep it natural.
I still have a little bit more of hollowing it out. I also plan on sanding the inside and figure out how to make the figure pop out visually.
Any input would be welcomed. I am a novis and love instruction. I am a burler also so if you have any questions about using burls on your next project let me know.
Thanks
Greg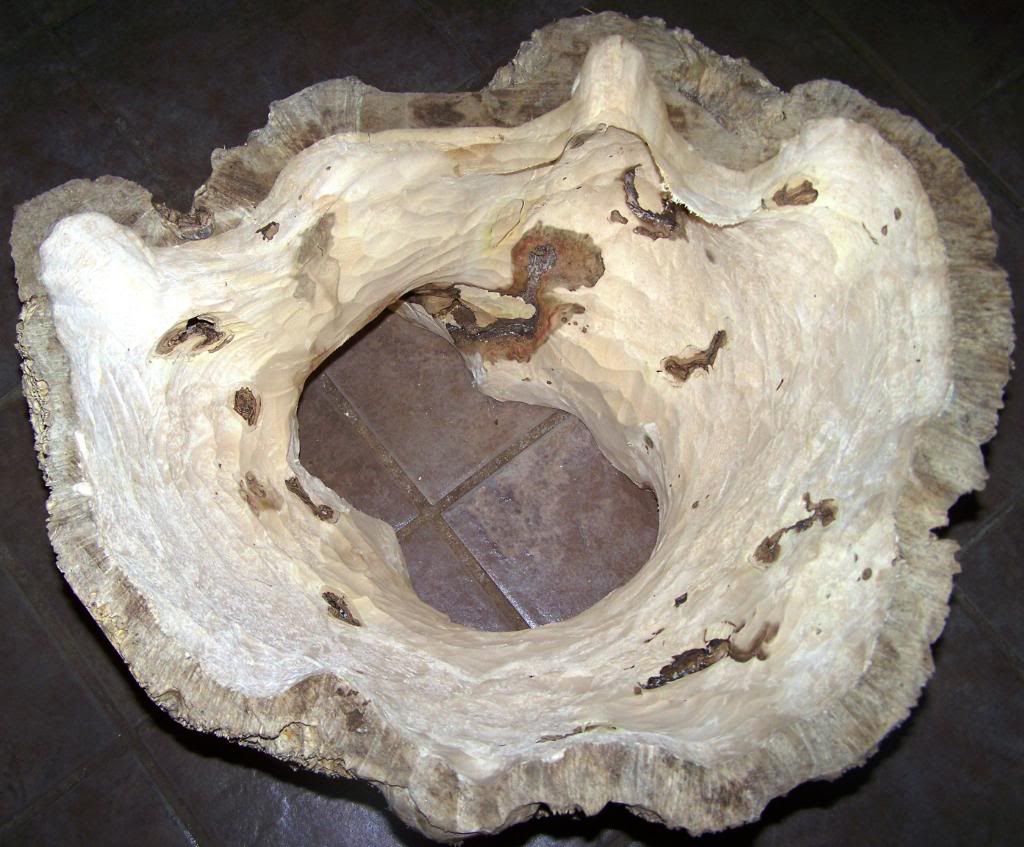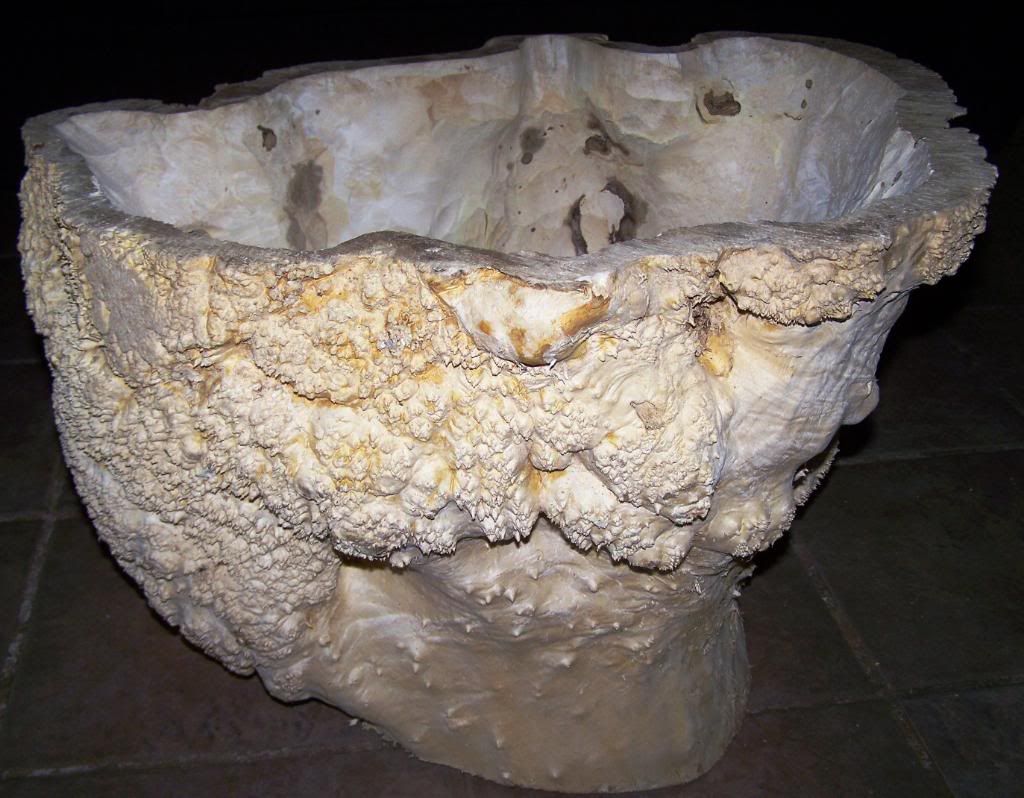 (Box Elder Burl Coffee Table Base)
-- Greg, Southern Oregon, www.oregonburls.com What can I say but God Is Good!
---