click the marker to see the address
well folks, I've had one of those major life events this summer, I moved from Central NY to the beautiful Shenandoah Valley.
Above is what I hope will soon be my new workshop. A one stall carport/garage, with a lanai section to one side. I'm going to close in the one stall, leaving the lanai (porch) section open. that will leave me with 11×20' of workspace, with a concrete floor etc… (it was a garage after all)... a mere 5' from the back of the new house.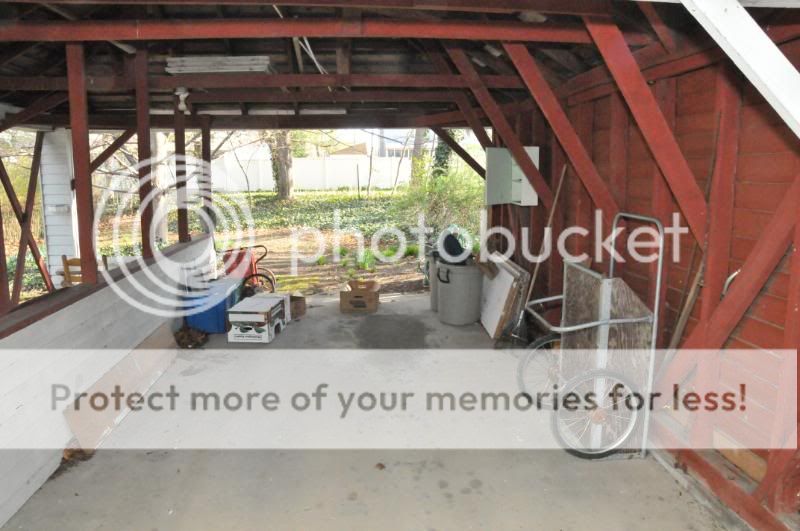 that's the shop side
and

and the lanai section.
I also have a small shed which is where the yard tools and some lumber will be stored.
more pics and a build thread when I get that round tuit.
below is my old shop which is still at the NY house.
Here are a couple of views of my nearly completed workshop. It's gambrell roof mini barn, 10' side walls 12' x 20' set on blocks over gravel. I've done nearly all of the build, with the help of a couple of great friends, as well as my stepsons. I did farm out the roof after several abortive attempts to do the high work. In the end, I hired two of my neighbors to install it. I'll also be hiring an electrician to run at least a sub-panel, and possibly a separate service to it, depending on which is cheaper.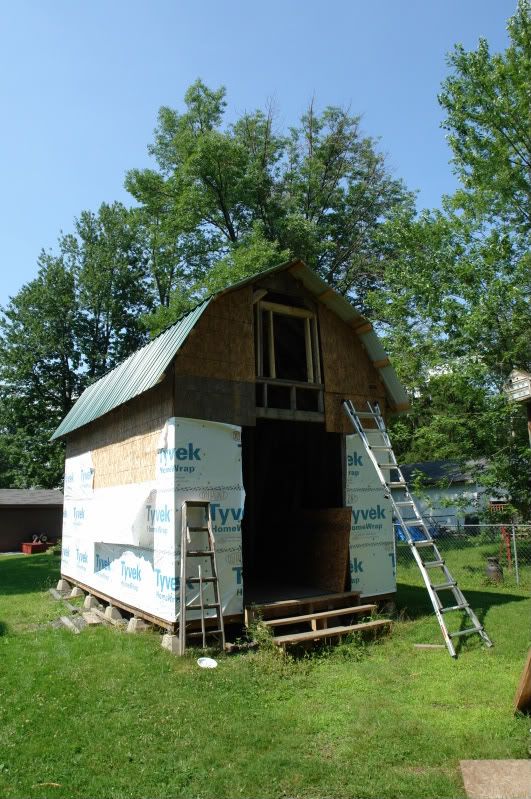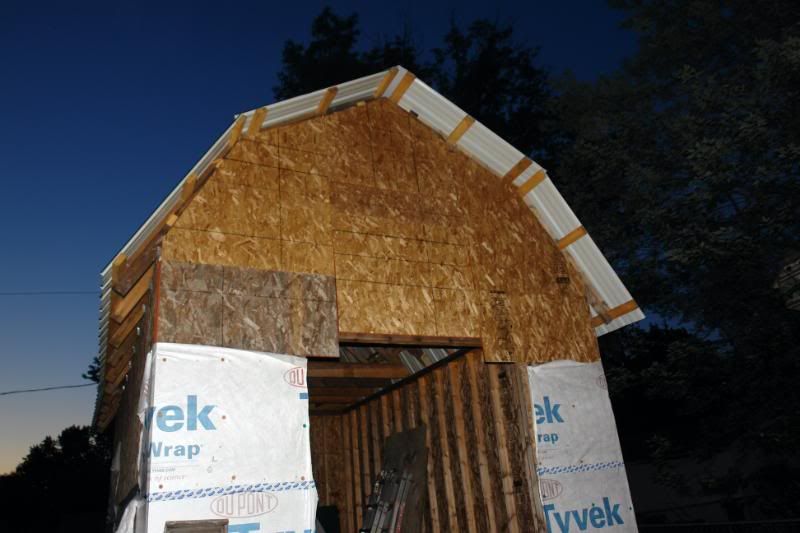 Here's an interior shot, mid construction. I'll update this a lot in the next couple of weeks, as I'm about to move my gear into the shop.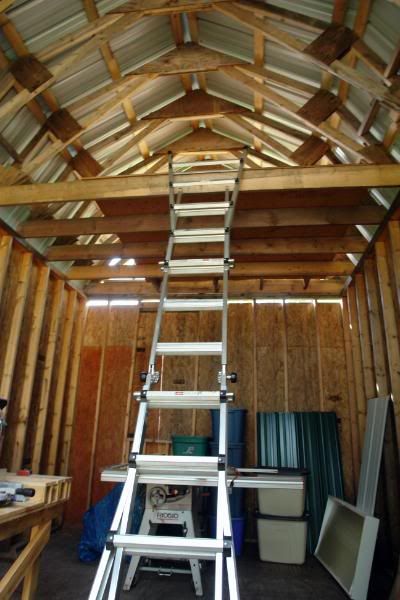 latest mess


For a much more complete view, check out my blog at www.nedswoodshop.blogspot.com
-- Ned - 2B1ASK1 http://nedswoodshop.blogspot.com
---