I'm a member over on the IAP forums, and they recently had a group buy which I took advantage of for $15 a set, plus shipping you could order a full set of pen mill shafts and heads in all the usual diameters…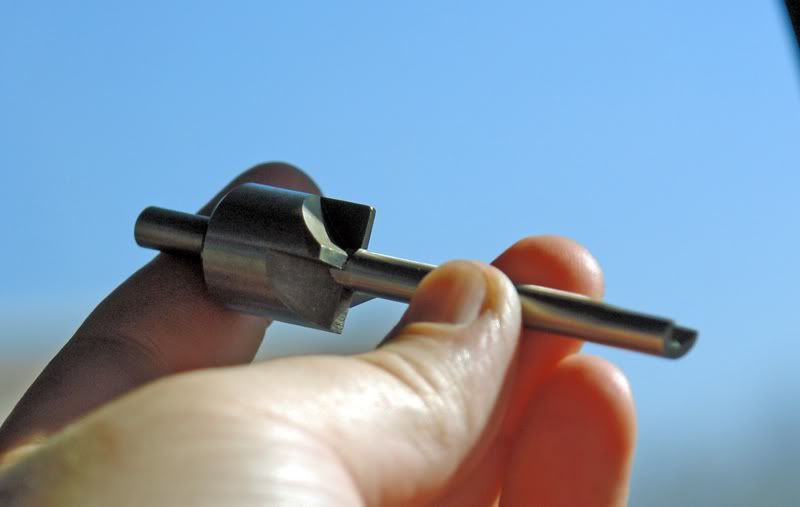 interchangeable shafts and two different heads, one 4 blade, one 6 blade.
Oh, and just for fun I started another pen swap over on FamilyWoodworking.org
Here's the box as it stands now. A buddy of mine and I jointly loaded it up for the startup: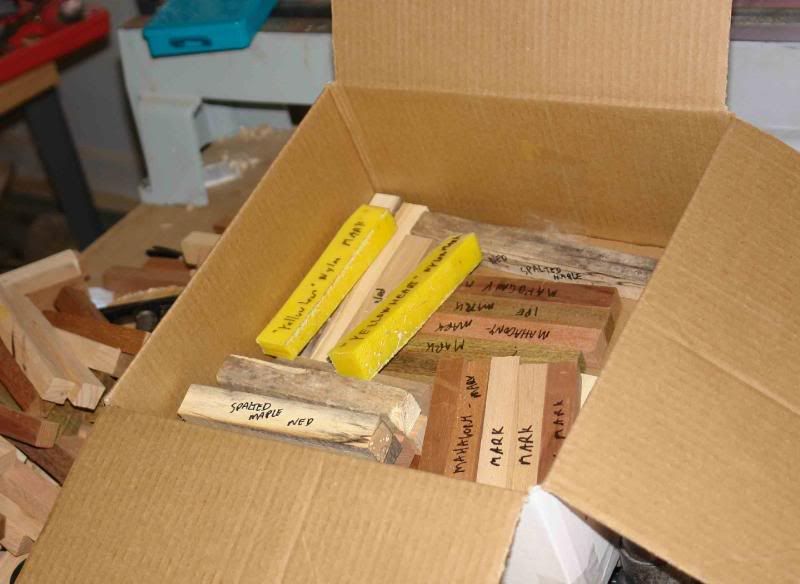 There was a minor mishap as we were getting it ready. Another friend had given Mark a bunch of blanks… and it was from those that Mark was picking his donations when the bottom fell apart:

oh, and of course with all of those spilled blanks available, I did manage to get a few for myself: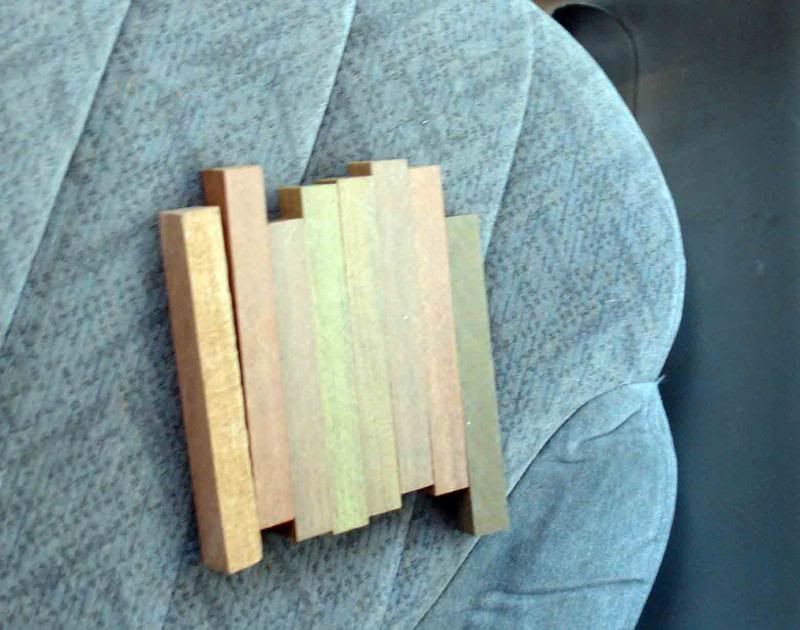 Mahagony, Ipe and another exotic with a greenish tint which neither Mark nor I knew the name of. Pretty wood though, I've got a few pieces of it.
and here's the map for that swap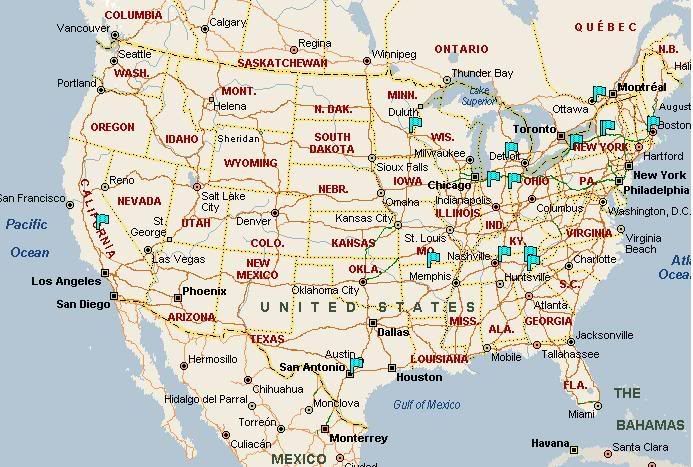 oh, and two stops over in Hawaii as well!
19 stops at this point!
-- Ned - 2B1ASK1 http://nedswoodshop.blogspot.com
---