First in what I'm certain will be an infrequent series about exploits with my kids
I have three sons, ages 21, 15 and 9, and every once in awhile one of them will wander out to the shop for a bit.
Today it was my youngest's turn. We home school him, so this was a lesson for school. We used Math for the layout, and logic for how to go through each step in order.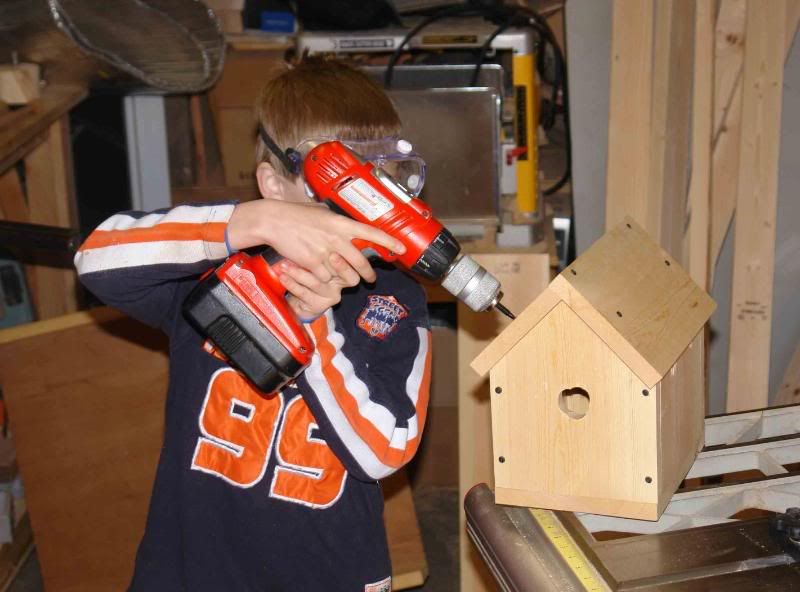 Just a simple birdhouse, but he had fun helping me build it. He did the gluing, and helped with all of the layout and the assembly.
-- Ned - 2B1ASK1 http://nedswoodshop.blogspot.com
---