With my shop mostly completed, I have turned towards getting my tools in order, including setting my grinder for sharpening my turning tools.
I found this plan online and decided that it would be easy enough to build instead of shelling out $90 for the wolverine jig itself.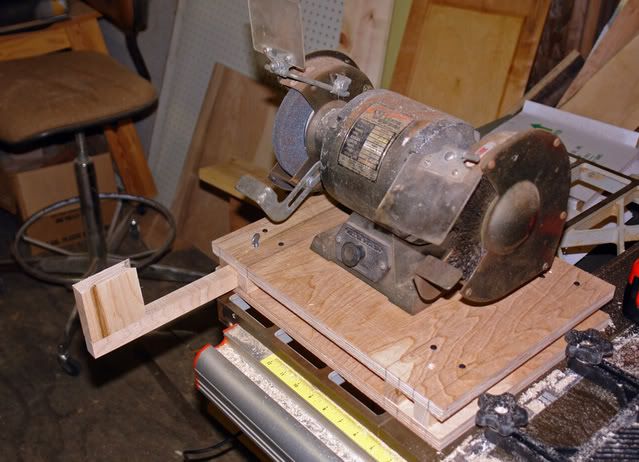 I still have to mount the grinder to the platform at the proper height, as well as recut the v-block. The one there isn't cut evenly, so I'm going to cut another piece on the tablesaw instead of the bandsaw.
The sheet goods are a piece of 3/4" Birch borg ply, and the rest is 3/4" rock maple. I mounted a t-nut for the thumbscrew to set into, countersunk into the bottom of the plywood. My grinder was a freebie I picked up, it is far from fancy, just a 6" high speed unit with only one grinding wheel, and one wire brush. Good enough to get me started in the game.
-- Ned - 2B1ASK1 http://nedswoodshop.blogspot.com
---