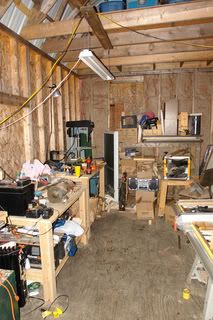 I haven't been out in the shop much the past couple of weeks, short of turning a couple of pens and starting a spoon last weekend.
I decided to rearrange a few things today, starting with my temporary wiring panel. I'm still saving up for real wiring in the shop, among other things.
I Swapped locations on the bandsaw and storage cabinet.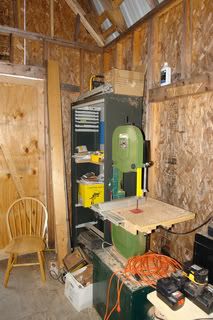 I hung a 4' shop fixture, which made a world of difference. I also ran an extension cord up and over to power my tablesaw and chopsaw, without a trip hazard.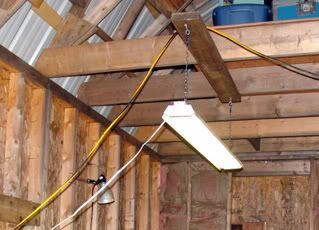 I've got a lot of sorting to do tomorrow. I'll be picking up some insulation tomorrow, as well as some dimensional lumber… I've decided that I'm going to build a FWW inspired newfangled bench. Mine will be 5' long when I get it all finished.
-- Ned - 2B1ASK1 http://nedswoodshop.blogspot.com
---