After nearly two and a half years in storage, I finally moved all of my stuff into the shop tonight. Here's 'proof' that I emptied the storage unit…

Now I know it doesn't LOok empty, but as far as stuff I'm going to keep in the shop it is. The dishwasher and desk (including the box of shelves and hardware) are on craigslist as I type, and I'm giving them one week to 'move' then they go to charity as a donation, or to the curb with a 'free' tag, depending on how ambitious I feel. The chair and the crock pot are going on the curb tomorrow evening.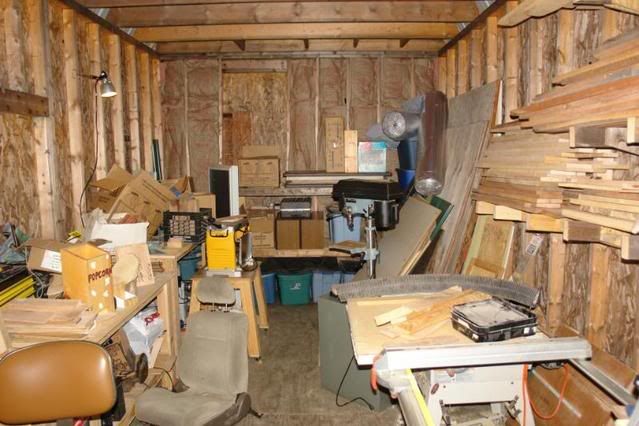 There's the view from the doorway… and the incredible mass of stuff I have to sort through and store.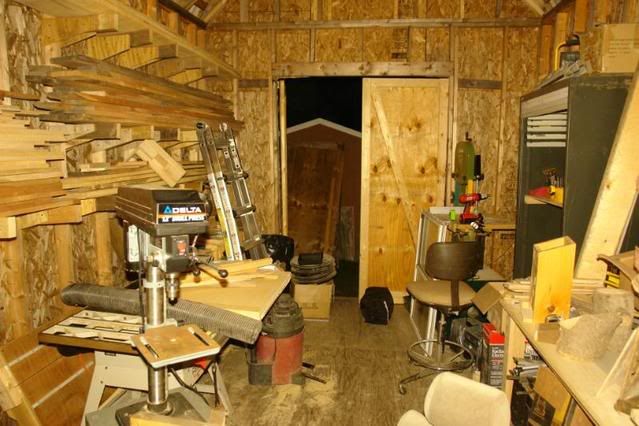 and looking back out to the door.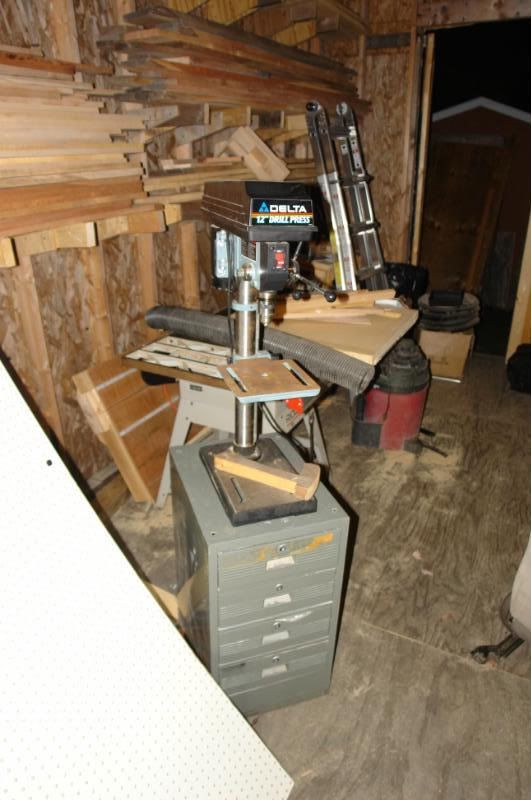 There's my benchtop DP… and the cabinet which will serve as ballast for the new base I'm going to build to hold it up. Project to follow once I get things sorted and stored enough to actually Make something.
-- Ned - 2B1ASK1 http://nedswoodshop.blogspot.com
---