My youngest son and I spent the day together, and we loaded up the remainder of the short stock, plus several boxes of 'shorts' which I salvaged from the burn pit at the LOML's fire company field days bbq. Several of the firemen work at Stickley, so I picked through after the weekend was over and came up with several boxes of cut offs similar to these:

those are 6 to 8" long, 10 to 14" wide 8/4 Mahagony pieces… plus some QSWO hunks as wel. I need to go see what is left this year, now that I have a lathe, I can get some turning stock for small bowls etc.. out of it.
I also put the insulation in on the far wall of the shop. You can see that here in the background: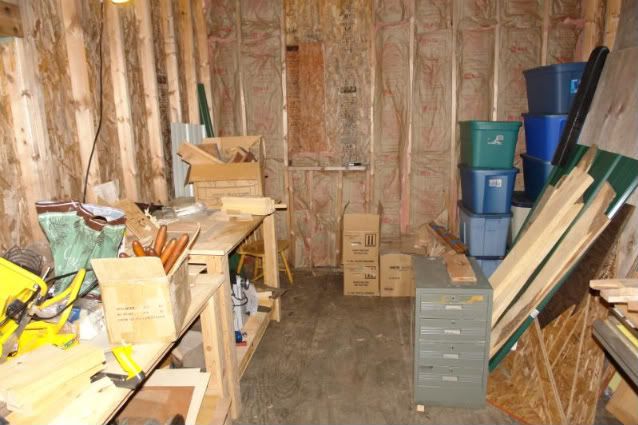 That package of batts was so easy to use, It is a little more expensive than the rolls,but so quick to simply pop the package open ,let the pink snakes loose then unfold them and stuff them in the oipenings! I had to cut three batts down to fit in some non-standard bays, plus I have 10' sidewalls, so I had to put a 2' section at the top of each bay as well.
Oh, and I got a 'new' toyl today. I picked up a used shop vac for a mere $15. It is well used, but still functional, needs a good cleaning before I'll put it into duty, but I figured I couldn't go too far wrong for that price.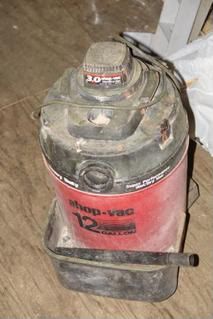 -- Ned - 2B1ASK1 http://nedswoodshop.blogspot.com
---