Looted my storage unit today. I had this pile of wood in there… plus just a bit more 'shorts' and 'cutoffs' but they'll come home tomorrow.
I had to clear out the rack just above the mitersaw, so I put up a couple more arms on the wall and moved the short stock over there.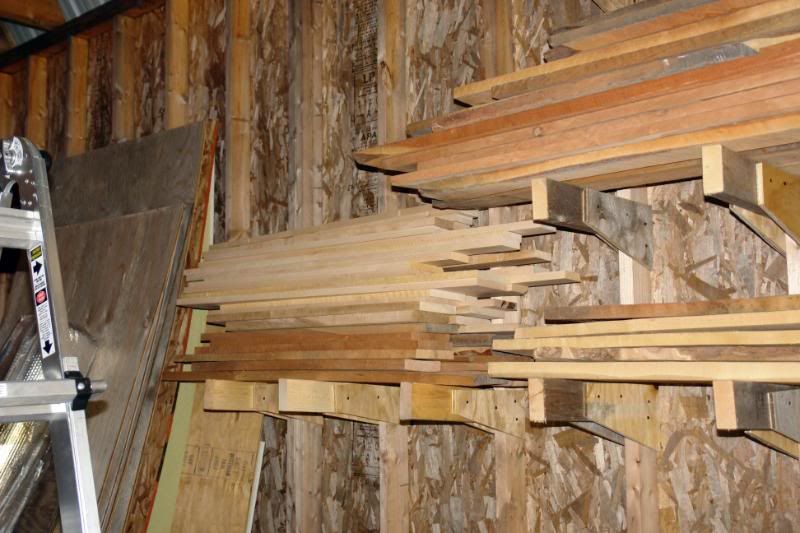 I won't need to buy too much wood for awhile.. who am I kidding anyway?
Mostly cherry, (middle section), plus some maple and butternut (bottom and top sections)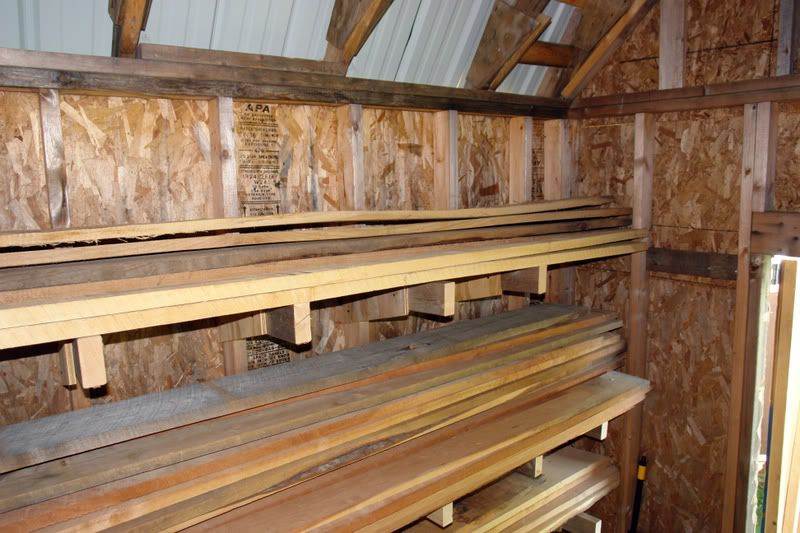 http://i145.photobucket.com/albums/r213/Nbulken/The%20Shop/lumberracksfull.jpg
I also picked up some insulatiion, just enough to finish the end wall, I'm having to piecemeal the rest of the shop out, unless I hit the lottery. LOL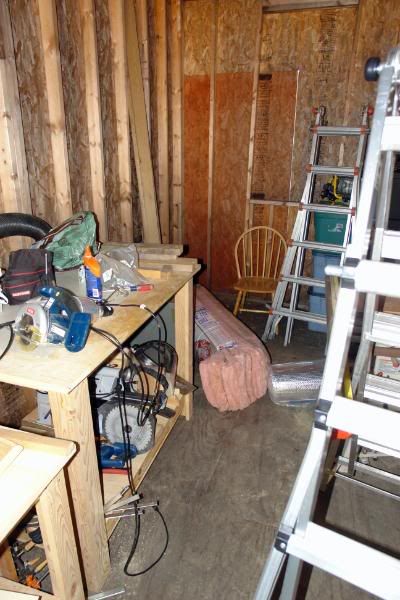 I've got a lot of move stuff to get it installed, but that's the way things will go from this point on.
I only built the sidewalls with 2×4's, so I can only fit R-13 roll insulation in the walls, but I'm also going to cover that with Reflectix, which will bring the walls up to r19. When I get around tuit. The roof will get R-19 with reflectix over that, which will net R22.. It will take me awhile to get it all done is all.
-- Ned - 2B1ASK1 http://nedswoodshop.blogspot.com
---