Picture your shop… now picture it packed into a storage unit for 2 years…
As I've mentioned, I'm finally to the point where I can move stuff in, but that means I have to clear out the construction debris which I've been making of late. I spent an hour or so this morning after a Dr's appt. I had the morning off from work as well, so I went out and tidied up. Not something I had done yet, I was just letting the sawdust and cutoffs pile up… until now.


All things considered, it wasn't all that bad, but If I start now and keep ahead of things, with my small footprint, It will be a much better shop.
Last night I brought up a small load of lumber from the storage unit, which showed me that I really need to get my lumber rack completed. That was task 2 today. I still need to cut a few more horizontals and gussets, but I have enough to put away the rest of what I have in storage.
Here's a long view from the back left corner of the shop towards the door: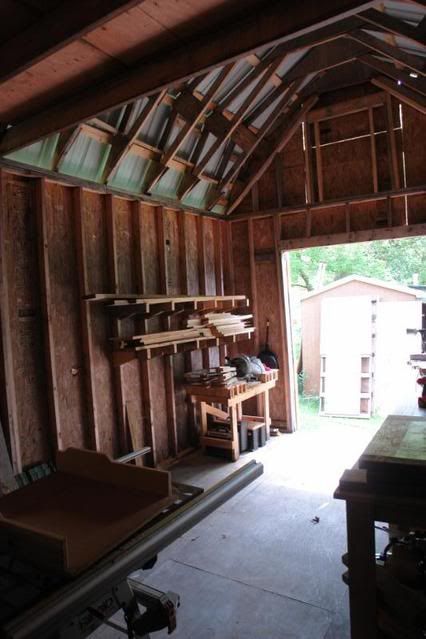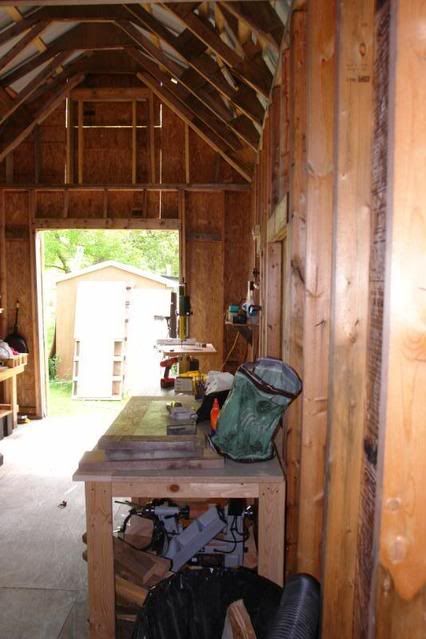 view along the west wall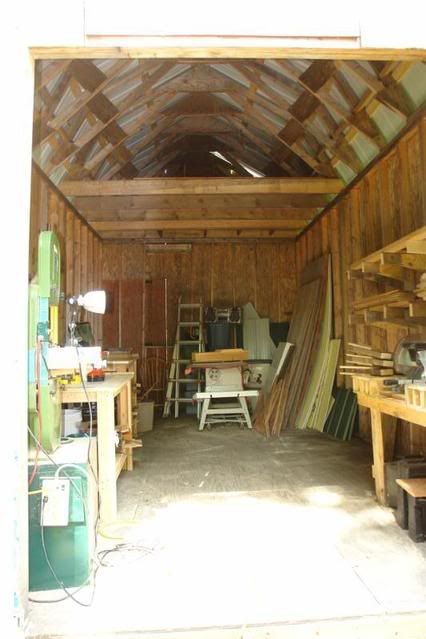 View from the door.

I'm going to hang a sign, tablesaw parking only.
-- Ned - 2B1ASK1 http://nedswoodshop.blogspot.com
---