I glued a sacrificial block onto a chunk of Mahagony I found in my storage unit the day before yesterday. Last night I broke out the turning tools after cobbling together a temporary lathe stand… I actually used my miter stand: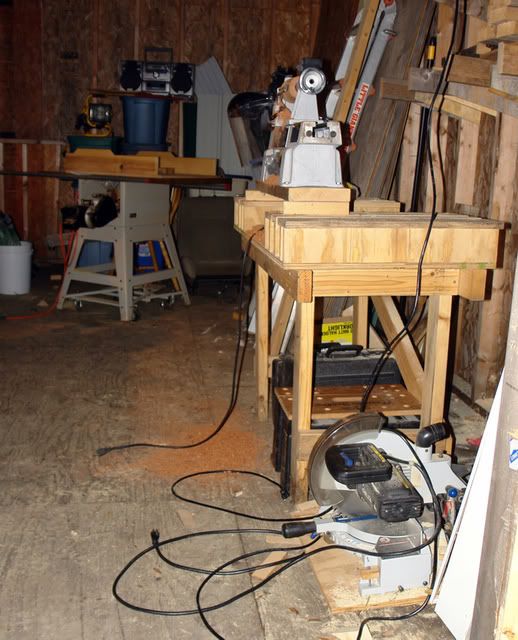 One thing I found, was that I want to lower the lathe a couple more inches,
I

I will need to get shorter bolts, which will help, I wound up putting the 2×8 I bolted the lathe to on top of two 2×4's, which really raised things up higher than I liked.
I have a basic set of HSS chisels spindle tools for the most part, certainly the gouge I was using wasn't set up for bowl turning…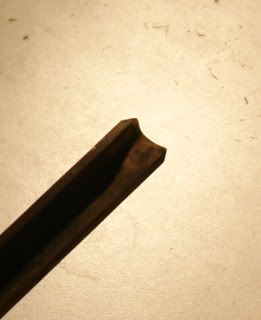 I got some help from Adam, moving this into the shop as well…


let me tell you, that basic little bandsaw (HF with a grizzly riser kit) has an incredibly overbuilt base.I think my friend who built it used 4 sheets of MDF! would you believe two? either way, it isn't going ANywhere without major thought going into the parking spot. I picked it up used earlier this year, and last night was the first time I got it tuned up and working. It's got a decent blade for general shop use, I won't try resawing until I can pick up a couple of blades from Suffolk. I also unearthed my grinder. It's a no-name 6" bench grinder, just a generic wheel and wire brush which I was given last spring. Who am I to say 'no' to a free tool?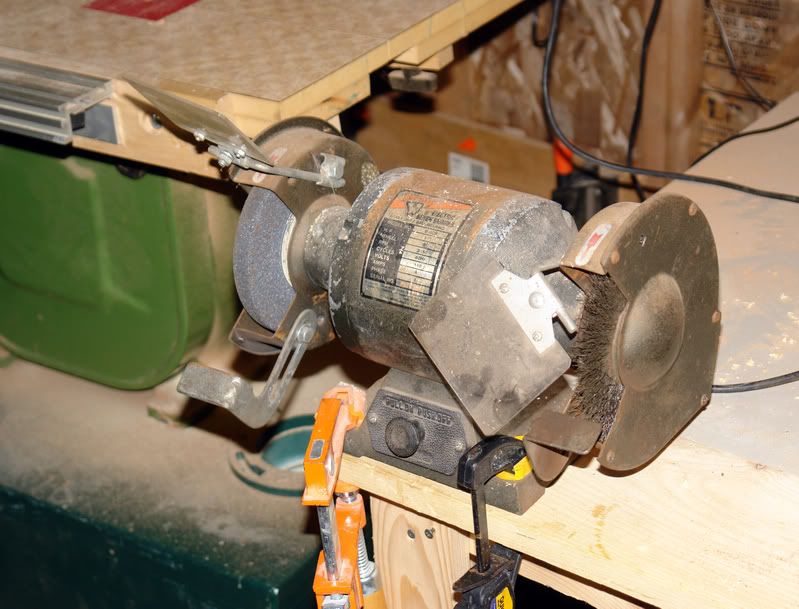 -- Ned - 2B1ASK1 http://nedswoodshop.blogspot.com
---