Now that my shop is dried in, I'm making a conscious effort to make progress every day to get all of my materials moved up from the storage unit, as well as get what I do move put together and functional.
Tonight after work, I started with temporary power to the shop. I've been living off of an extension cord with a multi plug splitter. That 'works' for now. Obviously, I would rather have the power done before I move in, but I need to stop paying for the storage unit I'm renting.
SO I put in a quick power panel… a 6 outlet plug mold which I screwed to a plywood panel, then I put up a shelf to hold my drill/driver chargers. Two types, and three units all told (I've got both Ryobi and Black and Decker 18v tools)
Once I had power, I plugged in two lights, one mini floodlamp and one screw in flourescent for general illumination, again, not ideal, but they let me extend the working day past 8PM.
Tonight's project was to put my 2nd bench together. I had one put together yesterday, but at 41" high, I decided to cut the other half of my old bench down to 35 3/4", to match my tablesaw height. I'll have to see which height I find more useful.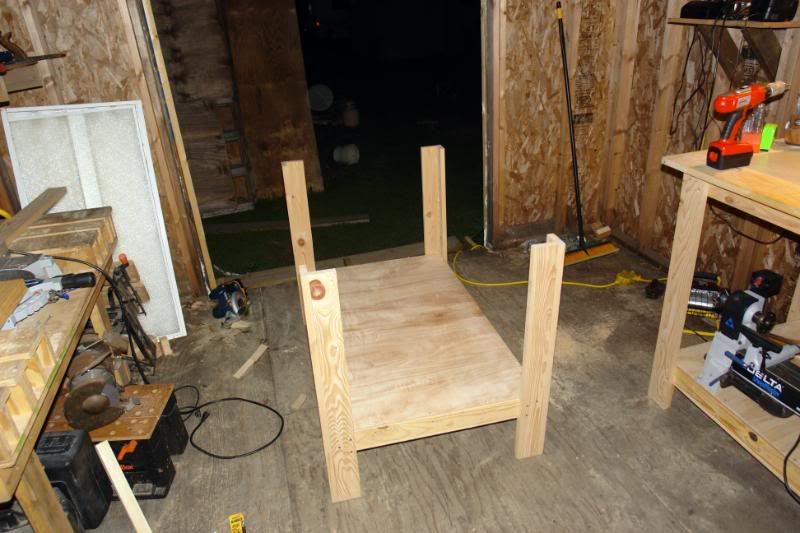 These were built for my old shop, and are quite sturdy because of the torsion box I use for the shelf. at 300+lbs I can stand on them and they don't flex.
and here's a bench eye view…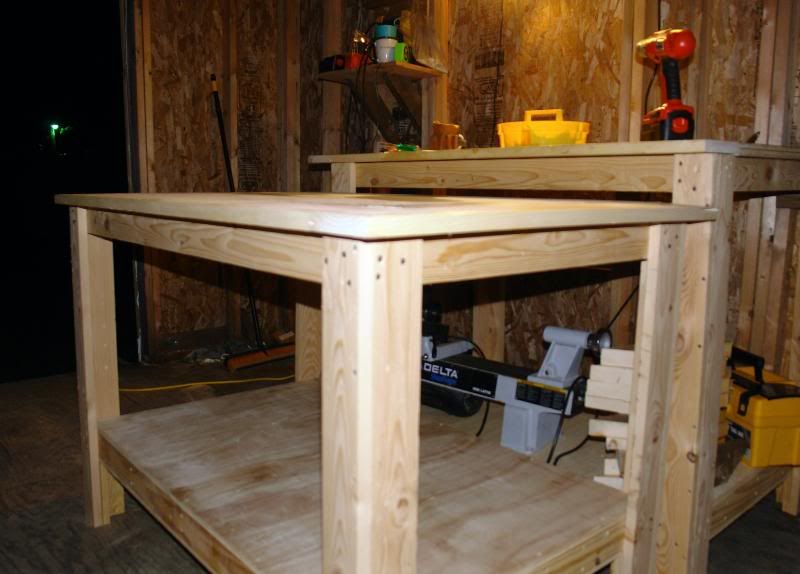 After the sun went down, I found a couple of neat photo opportunities:
and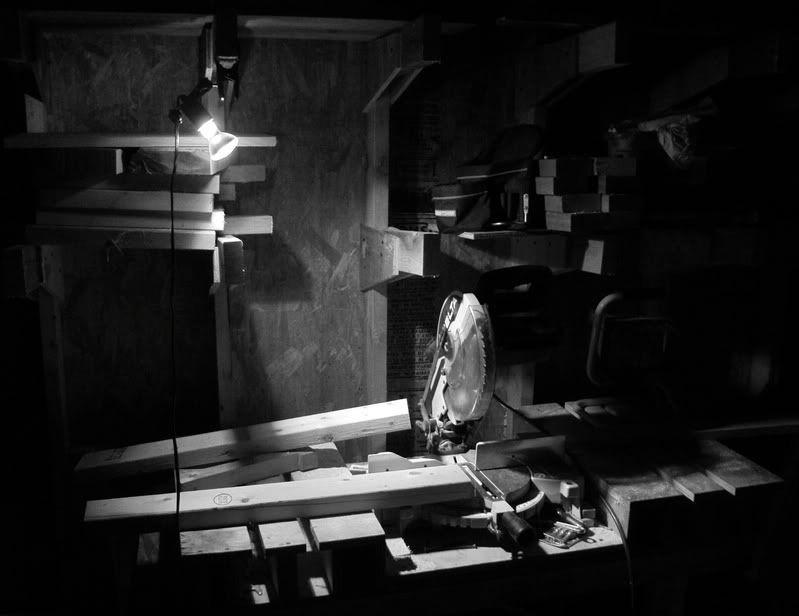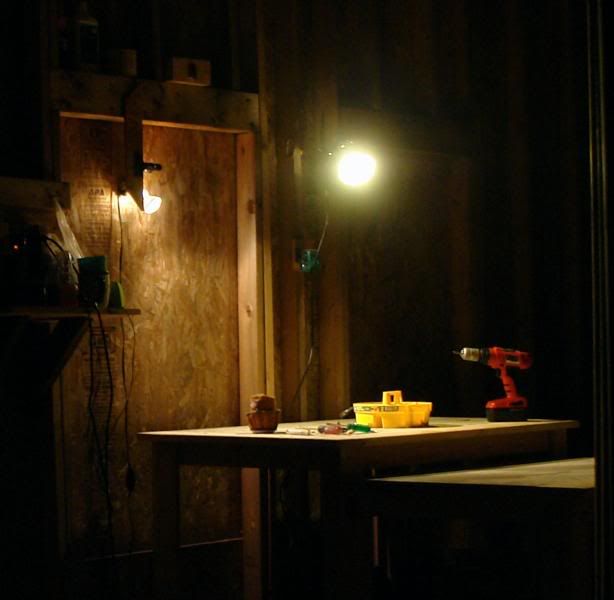 thanks for looking!
-- Ned - 2B1ASK1 http://nedswoodshop.blogspot.com
---