Perhaps the biggest step in getting the shop ready for this new venture was setting up 'Old Blue'. That's my little one machine only chip collector, which I hadn't set up since moving into my shop. Talk about feeling stupid about Not doing something.
I guess it was just laziness, but I hadn't hooked it up and had simply been sweeping up the chips for the little amount of work I had been doing. With the new board sideline that simply wouldn't do, especially with the amount of planing I do on every board.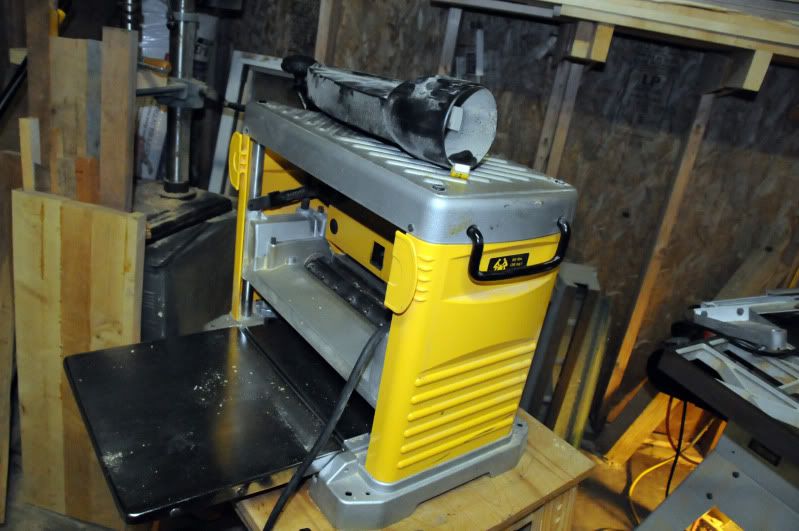 To that end, I also decided it was time for a blade flip on my DW 734. I got it all opened up, and when I looked at the blades, it was evident that I was on 'side 2' already. So, I dug around a bit and found a spare set of blades and swapped those in. I'll give them a couple of passes on a board tomorrow after I finish hooking up the dust chute.
That's going to be a bit of a challenge, I haven't had it hooked up in over two years. and prior to that it had been in storage awhile. The last use it had before it went into storage was when my prior shop mentor/partner had been using it. Somewhere in all of that two teeny little screws which secure the dust chute. Now, that's not at all surprising.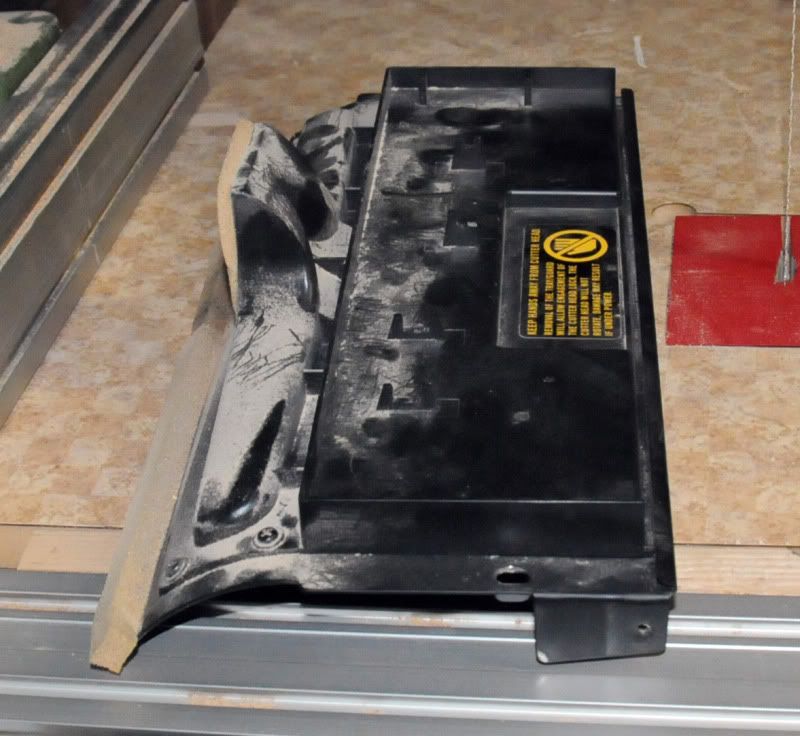 see that little screw hole down on the right of the chute? I"m Hoping that my local hardware shop will have something which fits in there. But I'm not exactly confident that they will. If not, then I'm simply going to do the planing outdoors if it isn't raining, and at the door of the shop if it is.
-- Ned - 2B1ASK1 http://nedswoodshop.blogspot.com
---