A little history, set your wayback machine all the way back to 1974, I went to the mall where my mom worked one weekend, and there was this guy, he had the coolest machine and he was making all this stuff with just that one machine!
that's my rough approximation of when I first learned about the Shopsmith. I bugged my parents for years following that, I just 'knew' that I could so so much really cool stuff if I had one.
Forward to this past summer. My uncle decides he is giving up woodworking and would I like his Shopsmith. Evidently none of his three daughters or their better halfs wanted to take up making sawdust, and he wanted someone who would actually Use it to get it. My father is 'holding' it for me until I move to VA (sometime next year hopefully). As near as I can tell it has about 300 hrs of total use on it and is in fine shape: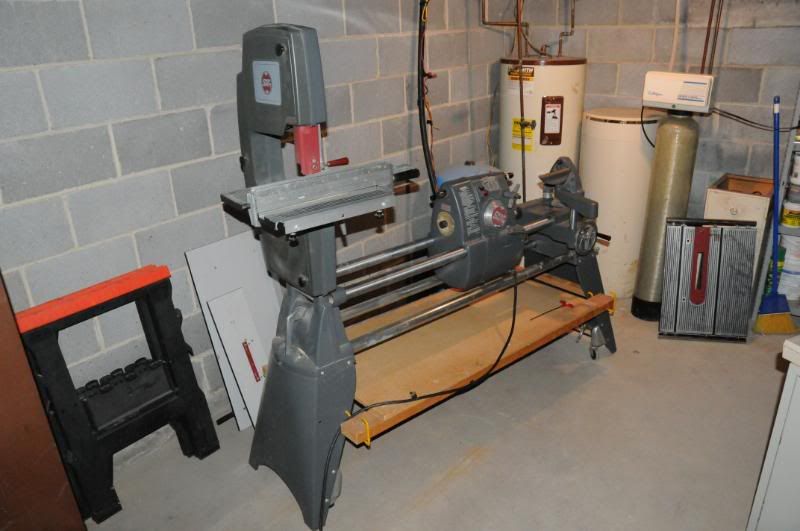 Uncle Jim had the bandsaw attachment, and my father has added a genuine shopsmith DC to the mix as well from a recent auction.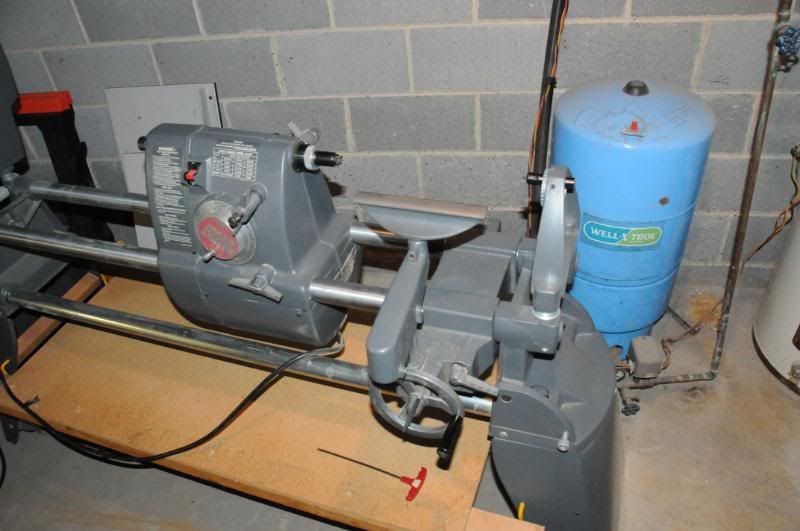 there it was set up to try my hand at turning on it…
The turning tools Still have their original factory grind, and even their end protectors on them.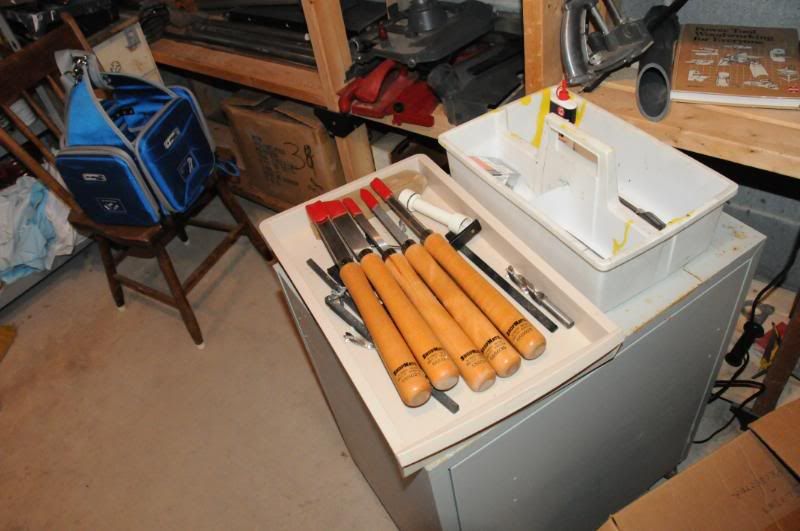 Here's a view of the accessories: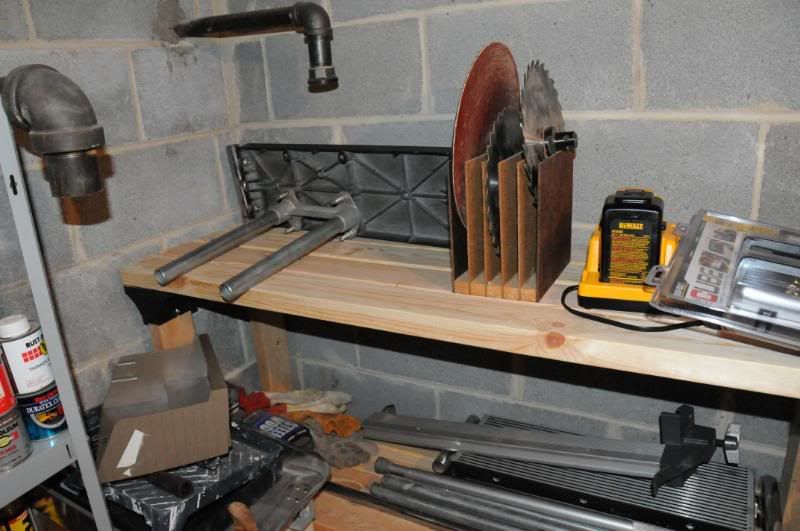 some of the extension tables which also came with it.
I'm looking forward to the drill press and horizontal boring machine, and the bandsaw. Not planning on using it much as a tablesaw, I have a contractor saw already (as well as a bandsaw, but I can set that one up with a resaw blade and have the shopsmith one with a general duty blade for those 'llittle' cuts which happen so frequently)
The Lathe… well, I May wind up turning on it, if I can get the adapter to hold a 4 jaw chuck.500rpm is pretty fast still, but I may find that I like it. I tried a little bit of turning when I was visiting at christmas time, just enough to think that my little Midi lathe won't be leaving anytime soon.
I didnt' have time to read all of the manuals, but I suspect it could use a good tune-up before I put it to any hard use.
It won't be the center of my shop, but it is going to be a very welcome addition to the fold, and will be used and passed on when I'm ready to hang up my tools someday.
-- Ned - 2B1ASK1 http://nedswoodshop.blogspot.com
---