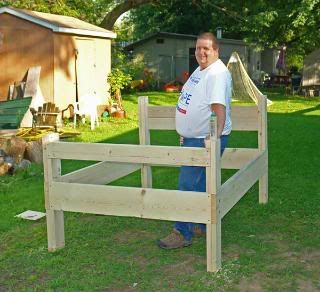 My wife updated our middle son's bed from a twin on a 'loft' to a double bed awhile back. My work schedule kept me from finishing the bed until now. (couple of months of him sleeping on the box spring and mattress on the floor)
Adam's a football player, and still growing… so I decided to build it hefty. The legs are 2×6's with 2×10's for the rails (2×6's glued and pocket screwed to them to hold the box spring).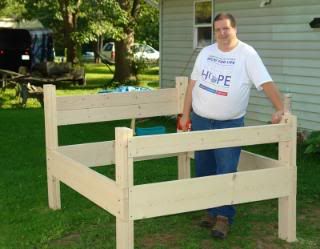 Now my wife and he get to put some finish on it (it was all sanded before assembly)
I'll make it a project when it is up and in use and Finished.
-- Ned - 2B1ASK1 http://nedswoodshop.blogspot.com
---