I took a few pictures to show you how I'm doing on this.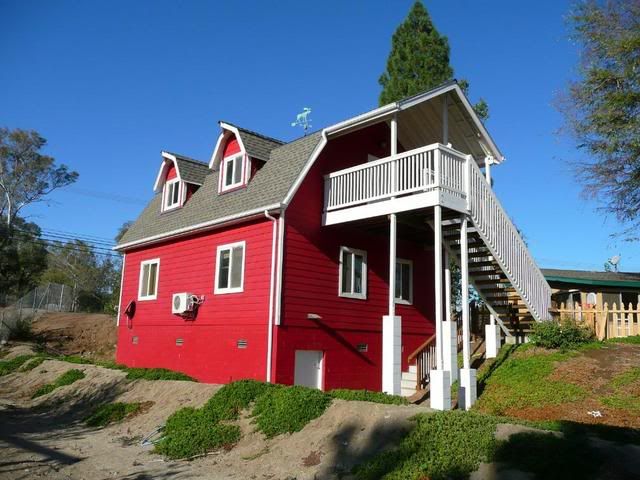 This is a shot of the rear of the shop. The County made me put in a levee in case it ever rains again. At least now I can sing "American Pie" with feeling! "Drove my Chevy to the levee but the levee was dry…"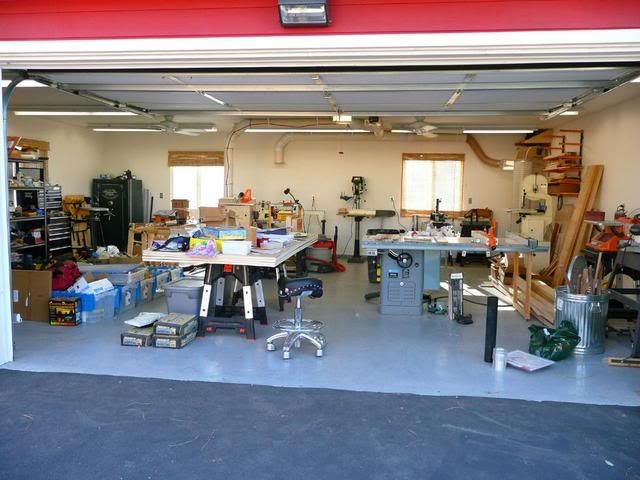 I got everything out so I could sweep the floor.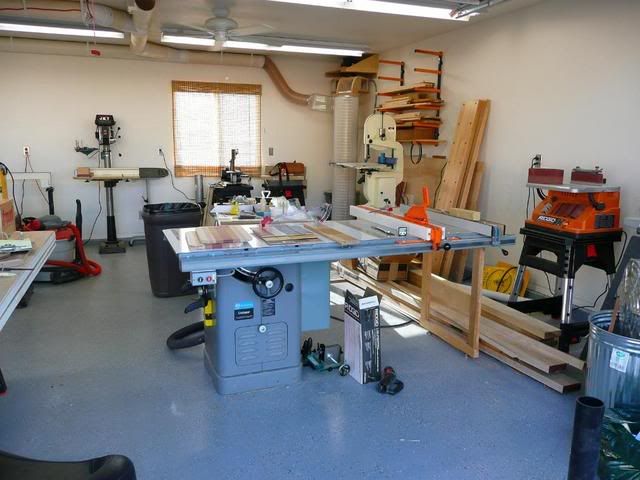 I need to run the dust collector down to the table saw. 4" to the dust port and 4" to the Shark Guard (you can see it on the saw towards the rear- not attached for the moment). Dust collection will also go along the back wall for the lathe, and along the side wall for the bandsaw, OSS, and miter saw.
As you can see, wall storage is non-existent. A tool cabinet and some shelves will help out a lot. I just don't like pegboard, probably from getting poked by hangers. I still think slatwall with custom holders is the way to go.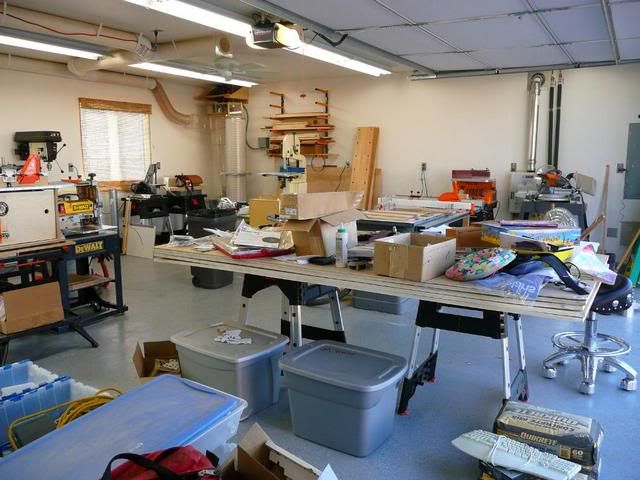 The plywood will be my outfeed and assembly tables. I need to go down the hill for some MDF today.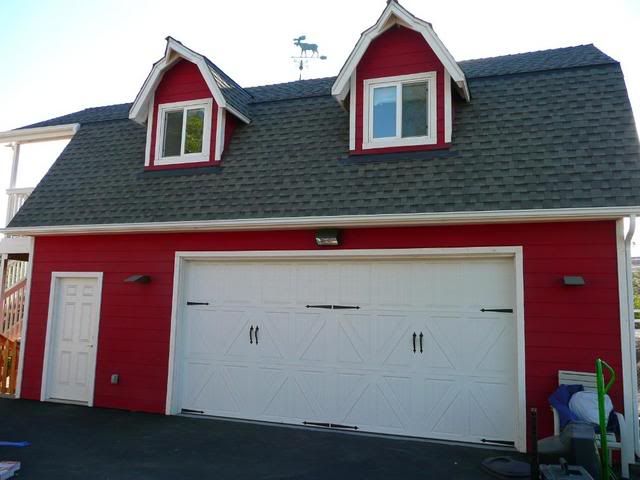 When the moose weathervane points in this direction, we all get jittery, because that's where the Santa Ana winds come from.
-- The days are long and the years are short...
---