Folks, I need help. My shop looks like the aftermath of a tornado, and I'm mentally stuck.
I look around, and I see piles of roughly sorted items- plumbing stuff here, computer parts there, and woodworking tools scattered about. If I set anything down, even for a second, it gets swallowed up and I spend 15 minutes hunting it down.
As soon as the work was completed on the building, I epoxied the floor and started working on the dust collection. Then the two cargo bins that we had in the front yard were hauled off, forcing me to get the contents inside before I really planned for storage. Now the shop is extremely cluttered, to the point of being unworkable.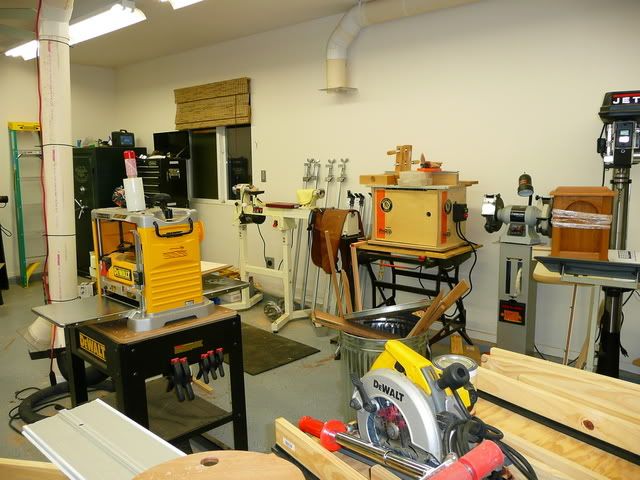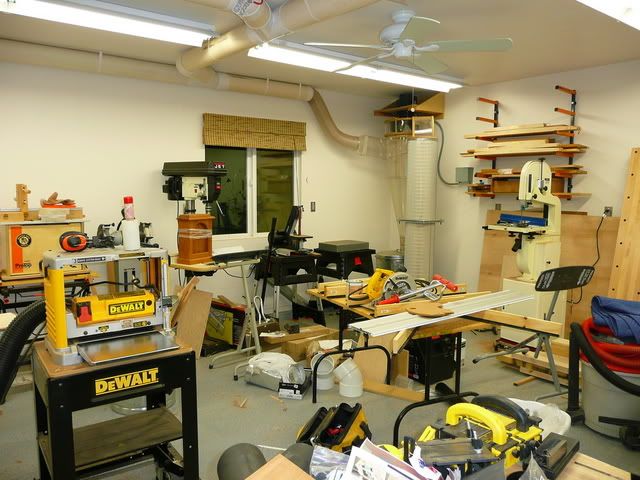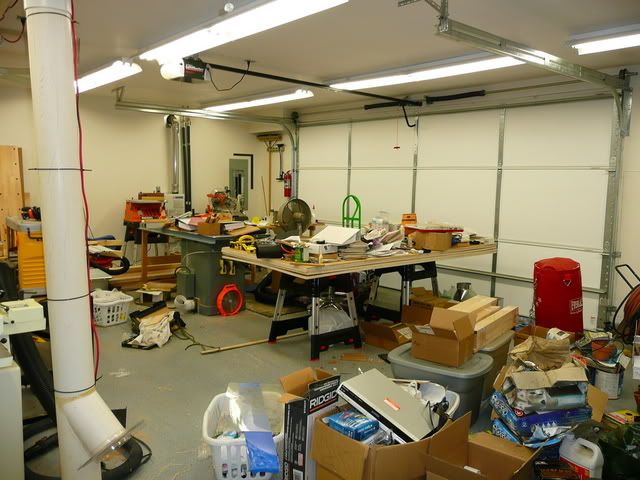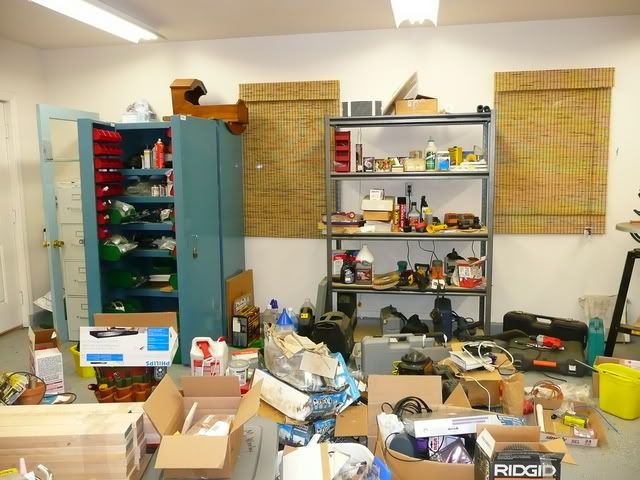 So, I look to you for some ideas. Cabinets, pegboards, slatwalls? My mind is wide open to suggestions!
-- The days are long and the years are short...
---