This is a shelf I finished last month for my sister. The size accommodates a corner beside the patio door. I left the back and sides open for showing off her fancy scrapbooks. I screwed it to the wall through the top rail.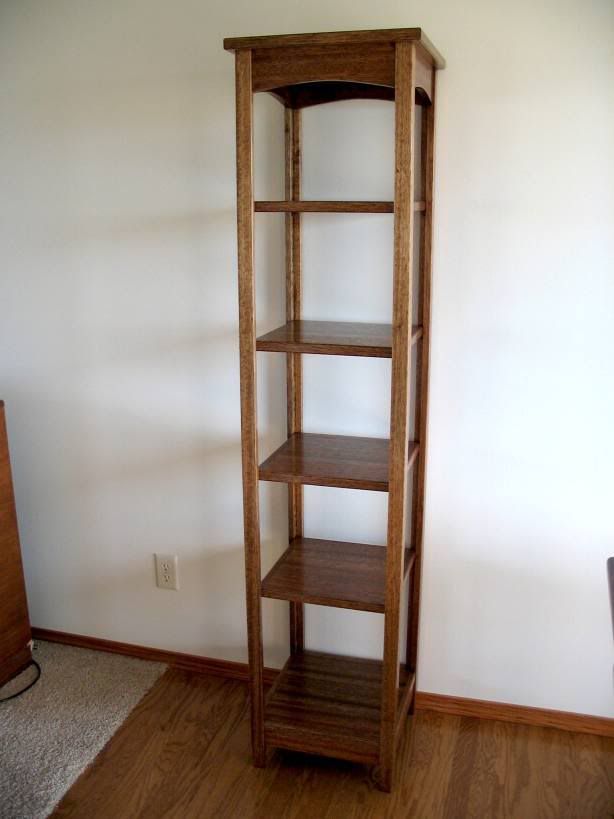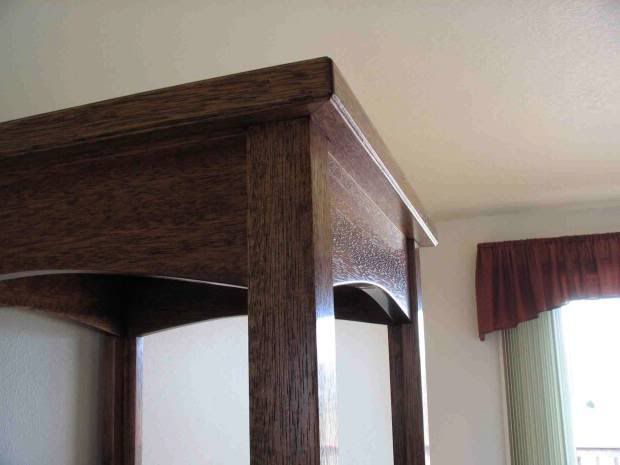 It is all 3/4" solid mahogany from the home center. The shelves sit on adjustable pins. A 1" piece wraps three sides to give heft and cover the endgrain. I used glue at the front with splines at the rear for seasonal movement.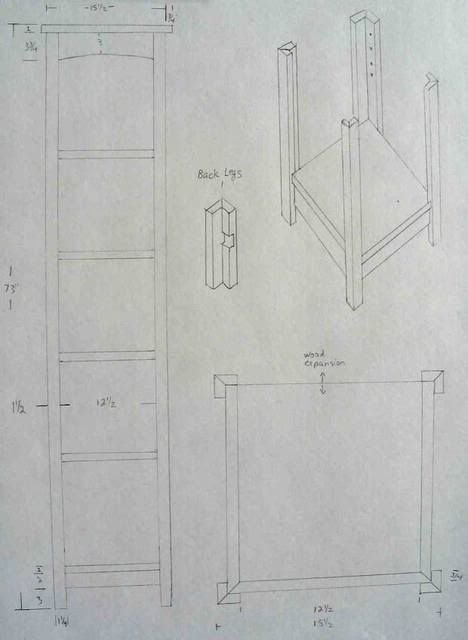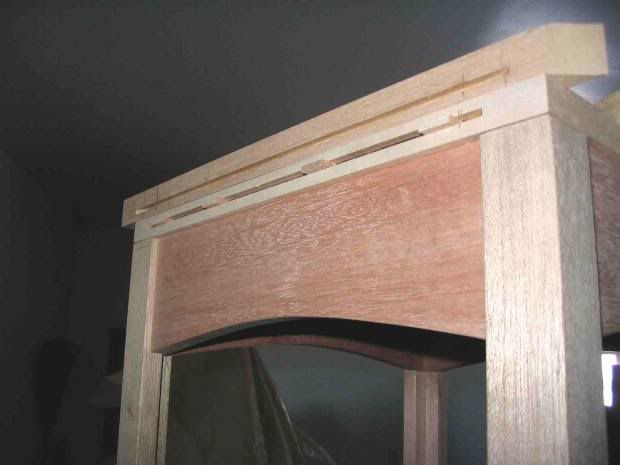 The rails are attached with pocket screws and a sort of half lap?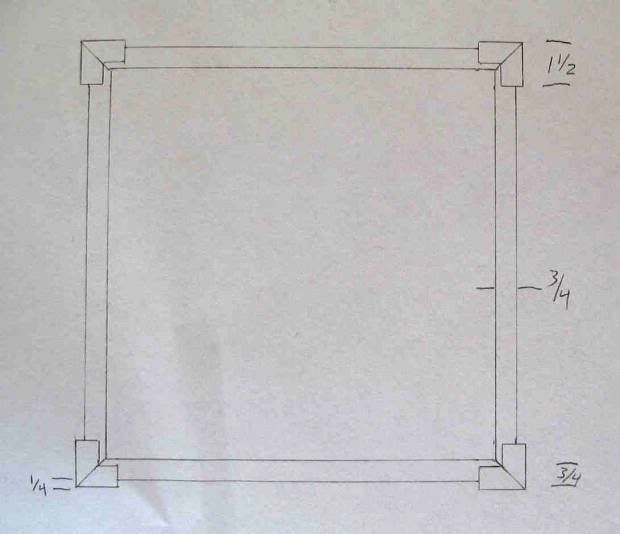 It doesn't really show but 3" up I tapered an 1/8" off all the sides of the legs.
It isn't to fancy but it does the job and fits in the corner.
Tim
I give up. I resized the pics in photo bucket to 640×480. That didn't work so I deleted them, resized them on my computer, then uploaded again, and still get the same results.
---