So I've decided to build my workbench and have settled on this for a design from Fine Woodworking: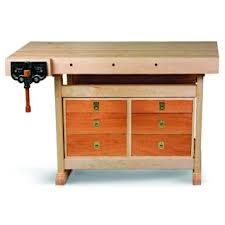 It's a nice size for my work area, and will definitely be a skill builder. I can make the bench with or without the drawers, but I'd like to give them a try as well. The frame is mortise and tenon and the drawers are made with box joints, neither of which I've ever tried.
Yesterday I fired up the jointer and planer and dressed the lumber for the frame. I had bought some rough birch and maple last summer and after doing some 'ciphering' I managed to get all the parts for the frame out of birch. I don't have much maple, so will have to get some more when it comes time to build the top.
I measured and marked off the mortises and really should have stopped there. Of course I was dying to break out my newly sharpened chisels for just a few minutes… We all know how that goes.
So here it is folks, my very first mortise. Only fifteen more to go. At the speed I did the first one, I should be done in about 5 years!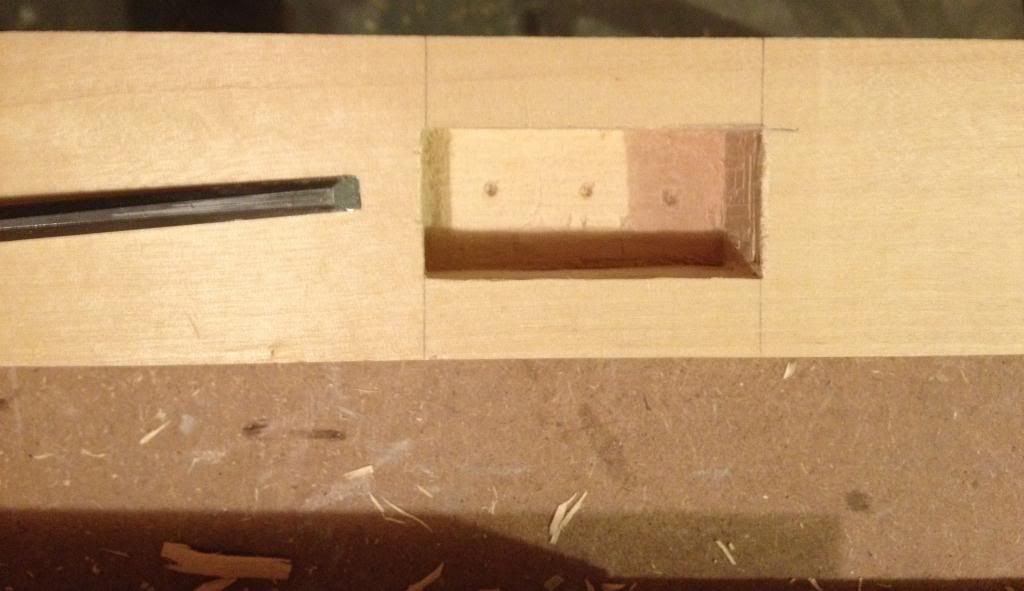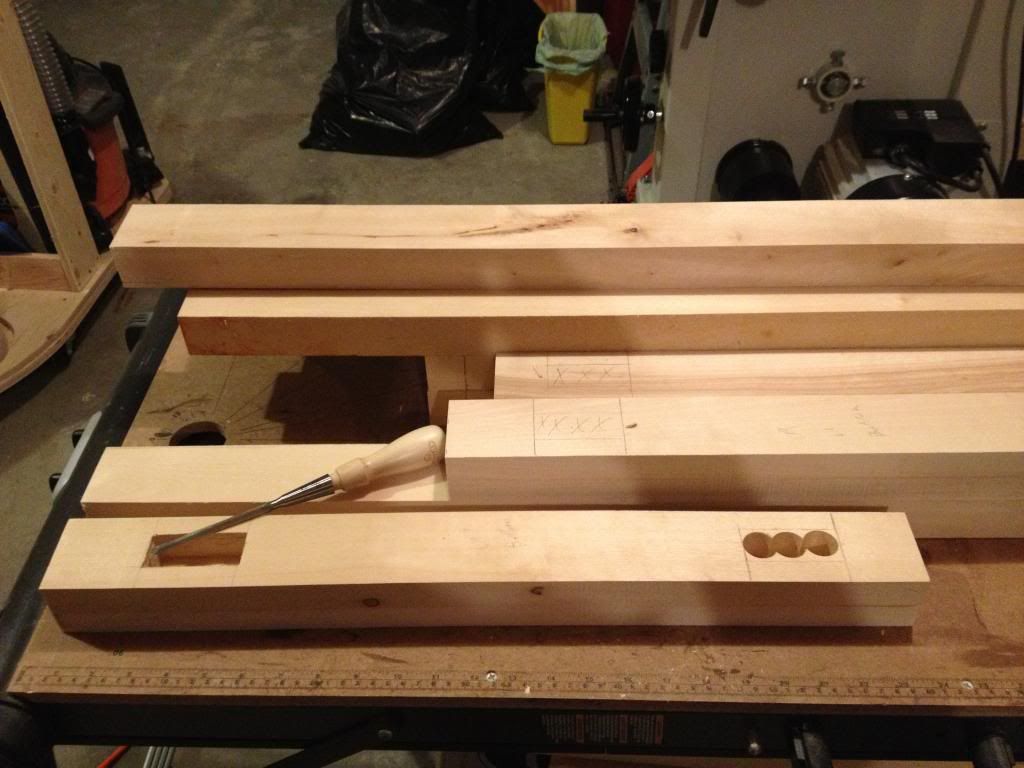 I suspect my body is going to be rather upset with my eagerness tomorrow. Have a great night.
Sandra
-- No, I don't want to buy the pink hammer.
---