I got home from the hospital on Tuesday night after being admitted on Sunday with a racing heart and high blood pressure. Those were the same symptoms that started the dominoes falling 18 months ago.
Since July I've had a possible diagnosis of small fibre neuropathy. On Monday, the latest neurologist confirmed it.
Essentially it's a diagnosis that identifies the process going on, but not the cause. There's a 50/50 likelihood of finding the cause. If they do (the mysterious THEY), they can treat it, which in turn treats the neuropathy possibly stopping the progression, and reversing some of the damage. Without a cause, they treat symptoms, and I learn to deal with it and pray it doesn't worsen.
So this morning I was back to the hospital for a glucose tolerance test. I hope the Jonestown kool-aid tasted better than the stuff I drank! As odd as it sounds, my fingers are crossed that I fail that test. If I have any glucose issues, those can be managed and it would be a far better cause than many of the other possibilities. (Funny, never thought I'd be hoping for diabetes…)
This afternoon, I felt well enough to wander out to the garage, open up the door, and cut some more pieces for the cart I'm building for my planer. It was a gorgeous day – sun shining with the temp 10 degrees above freezing.
I also wanted to post some pictures of my Delta jointer. Before things went off the rails on the weekend, I had got it all cleaned up and set up on the mobile stand. I found the owner's manual online and checked the blades, and made sure everything was as it should be. Once that was done, I ran a length of cherry through and was quite happy with the neat little pile of shavings it produced.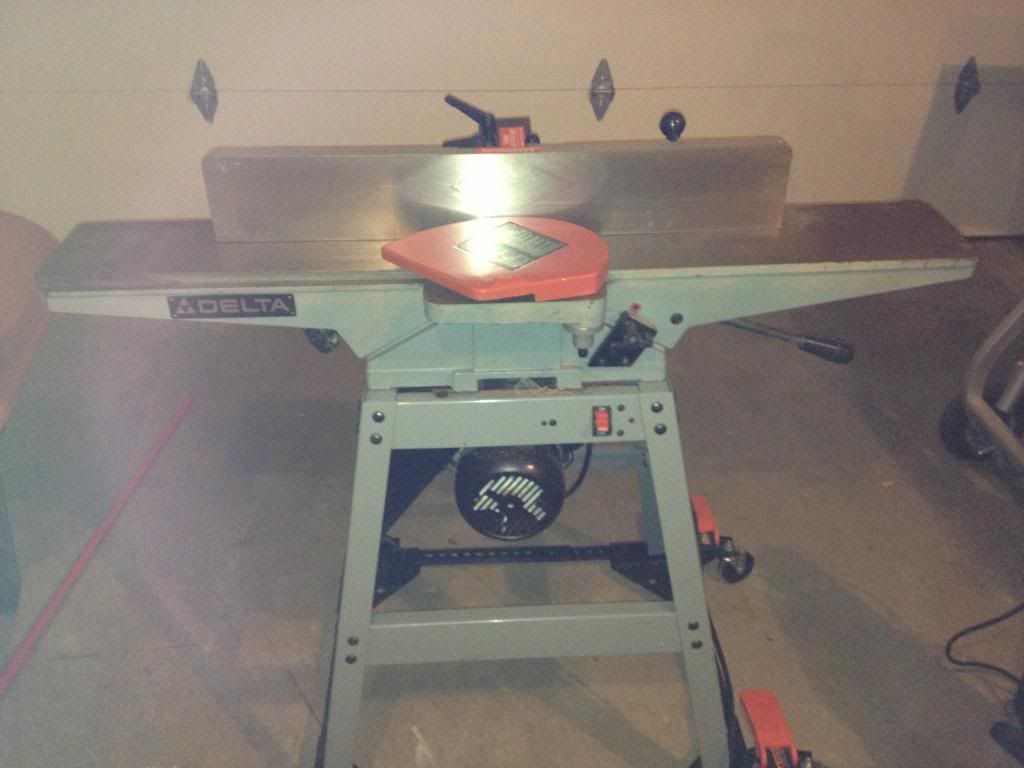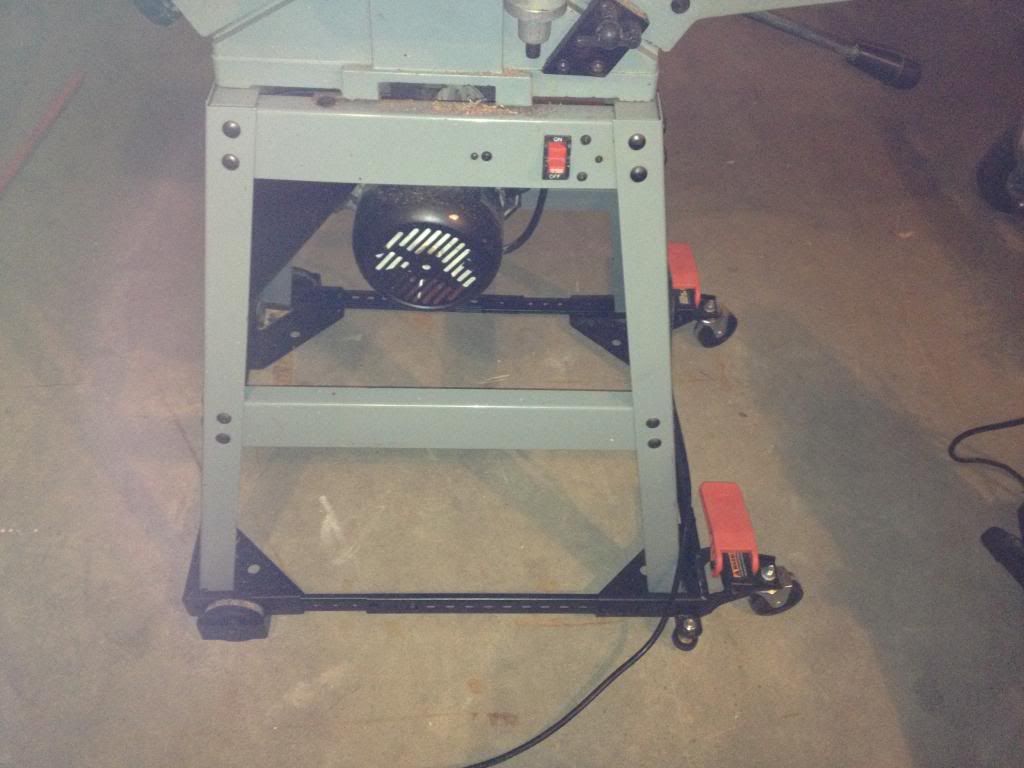 I hope you all had a great Thanksgiving!
(Does anyone know why the whole picture doesn't seem to fit in the post? If I click and drag I can see it all.)
Sandra
-- No, I don't want to buy the pink hammer.
---