Hey All,
Sorry it took a while to get back to this. I had some sad family business to take care of, but I got back and finished this sander.
Basically, I just built a box around the drum. It took a LOT of tweaking, primarily because I stink at design. Someone with better design skills could have measure the box height better than I did, but what the hey, it was fun figuring it out.
I routed the length of the top with a straight bit and a cove bit to get the shape.
I used some leftover rough plywood to make the box itself. I will probably remake it in the future to better specs.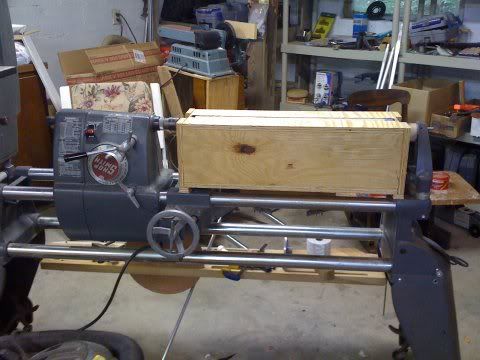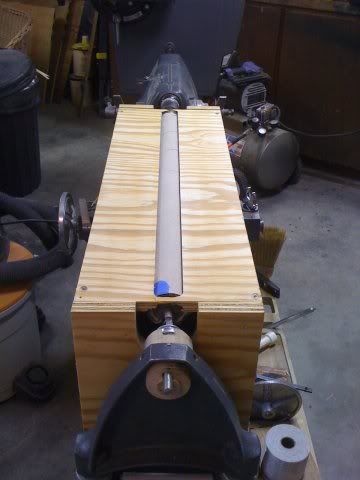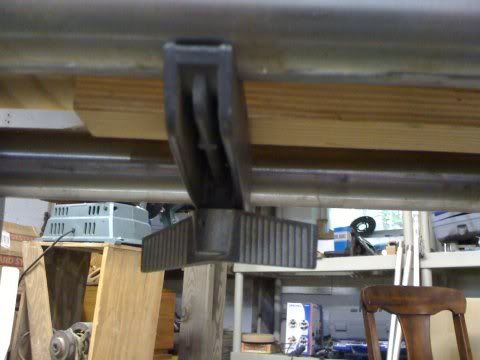 I used an old tightening screw from a Shopsmith planer that went bad to hold the box in place. You can probably get one of these on ebay. I considered making the base of the box over sized so I could just use clamps.
I hope you like it. I'm feeling a little thick headed tonight as I write my description, so I know it's not all that great. I'll be happy to answer any questions you might have, so please feel free to ask. ;-)
Milo
-- Beer, Beer, Thank God for Beer. It's my way of keeping my mind fresh and clear...
---