Wow, I can't believe it's almost done. I've been banging this workbench together FOREVER, and now I'm almost done. I just have to attach the clamps, do a little sanding on the top, and wha-la-lee, done!
It's a not a TRUE Nicholson workbench, I didn't build the in table clamp, but it's really close. Now I just need to get rid of a couple more things from the shop and I'll be done.
THEN WHAT WILL I DO?
? ARCH! ;-)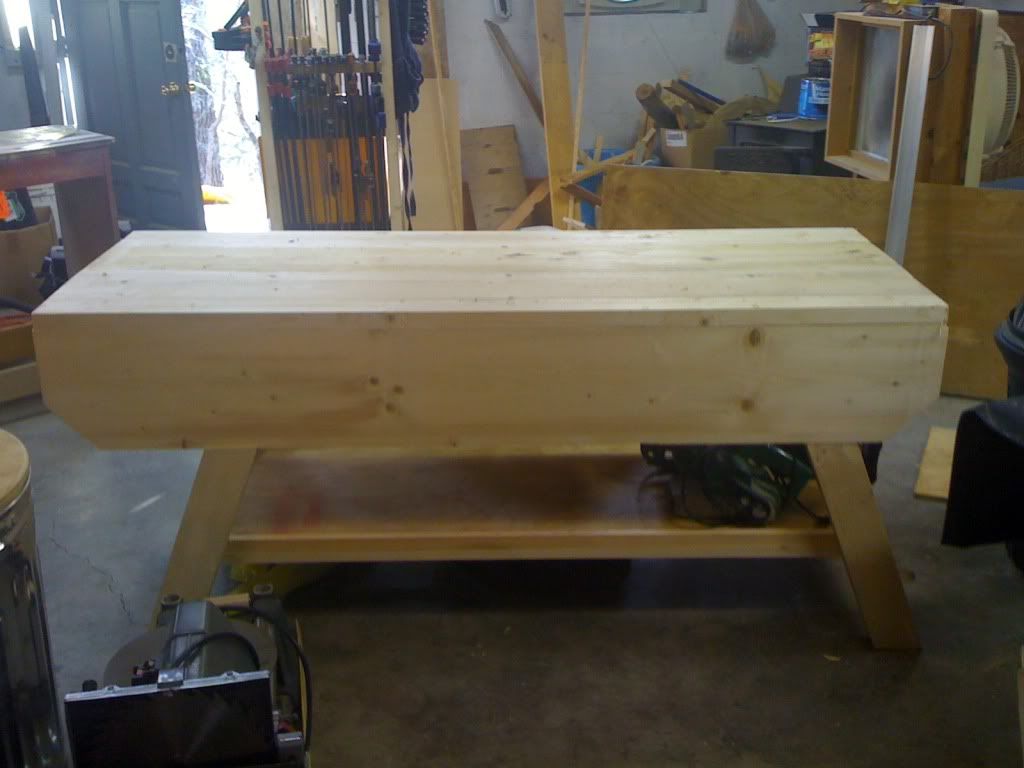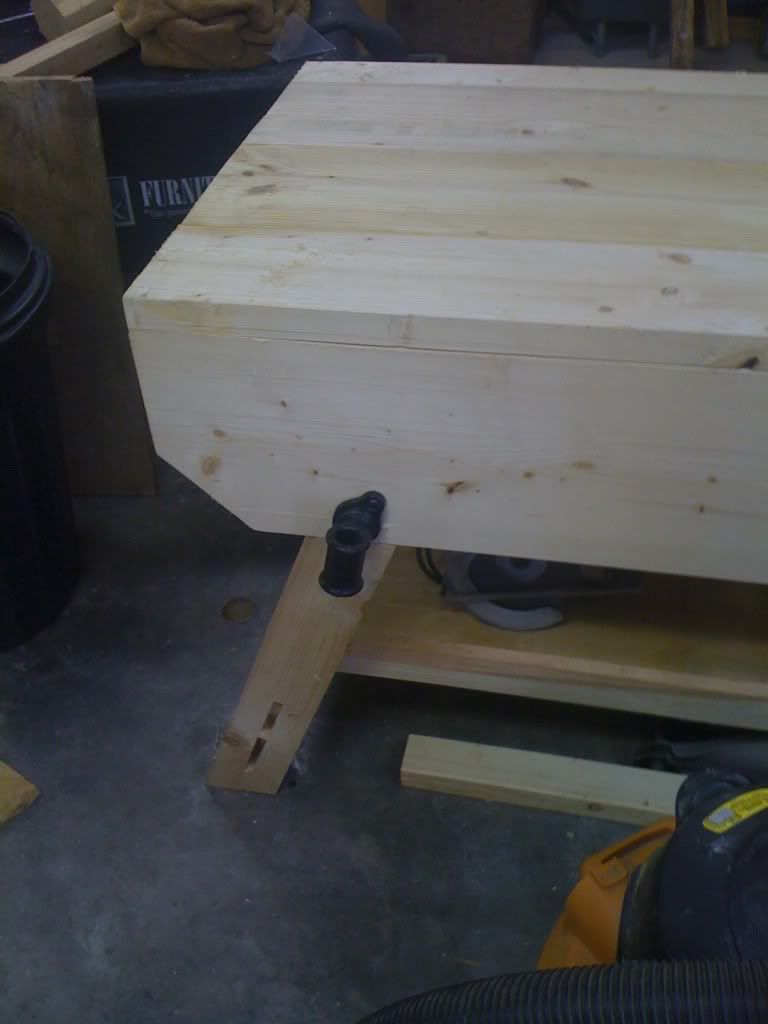 When I get the paddle clamp put on, the clamp that is in the left leg and will go on the side, I'll post the final pictures.
-- Beer, Beer, Thank God for Beer. It's my way of keeping my mind fresh and clear...
---