After 5 months of not woodworking i am finaly back at it. The first words my Fiance said to me were "Thank god you have your shop back. Maybey now you wont be such an ass" Aparently i was driving her crazy. 5 months ago my craftsman tablesaw broke on me. Its an extremley long story. I will just say that when sears could not fix the saw they refused to replace it. Even though i had purchased the factory extended waranty I was told that i needed 5 or more cervice calls in order for sears to grant the replacement. To make a long story short they dilly dallied with me and it took months before finally getting the new saw. If i had the choice to get my money back i certainly would have. I would have gone with a much better saw from a company who has allot more care for thier customers
To top it all of my fiance and i finally moved out of my moms house. The new place is a 3 bed 2 bath house with a 2 CAR GARAGE and a good sized yard for the dog. It seemed like it took forever to move all the shop tools in. It took even longer to set everything up. When I first moved in the garage only had 1 outlet with a 15 amp breaker. No drywall and no insulation. I now have some power and a few more outlets. its a work in progress but its all coming together.
This is the Front yard of the new place. I seeded for a new greener grass and also did allot of gardening in the old dry beds.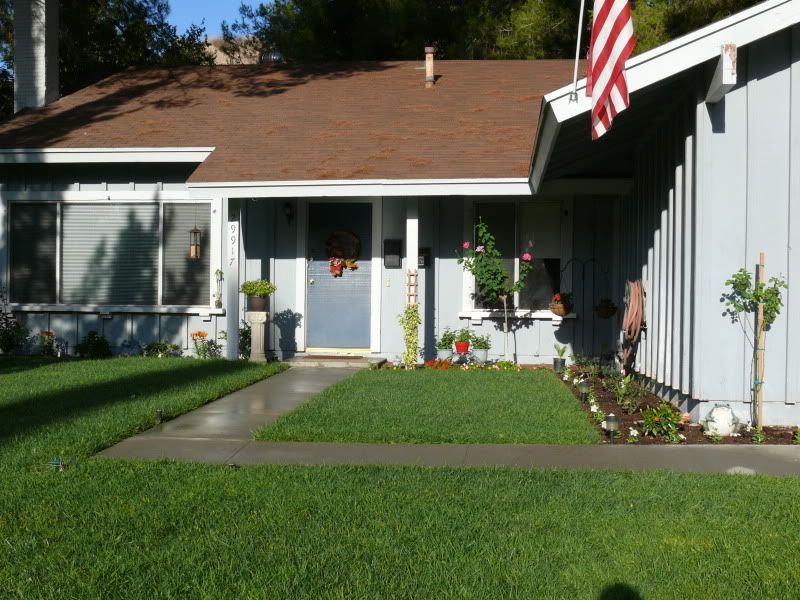 Heres the new shop looking in from the garage door.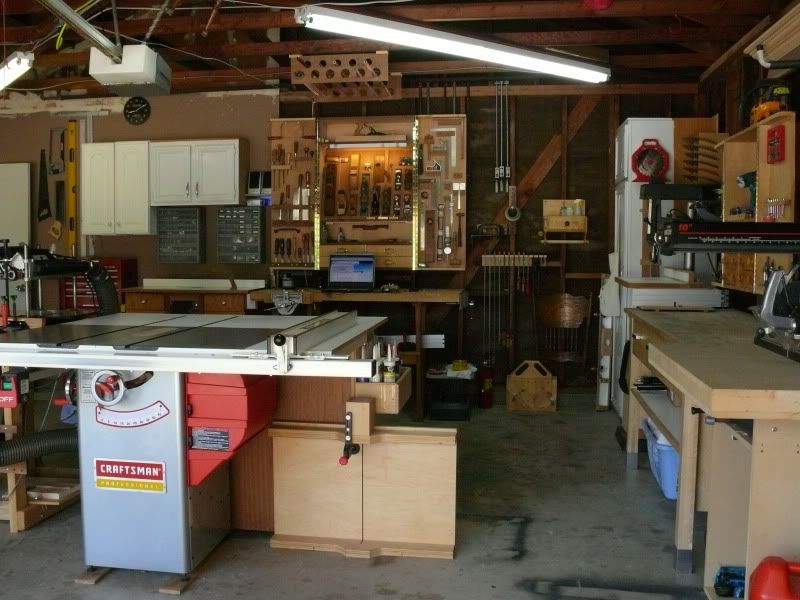 The new tablesaw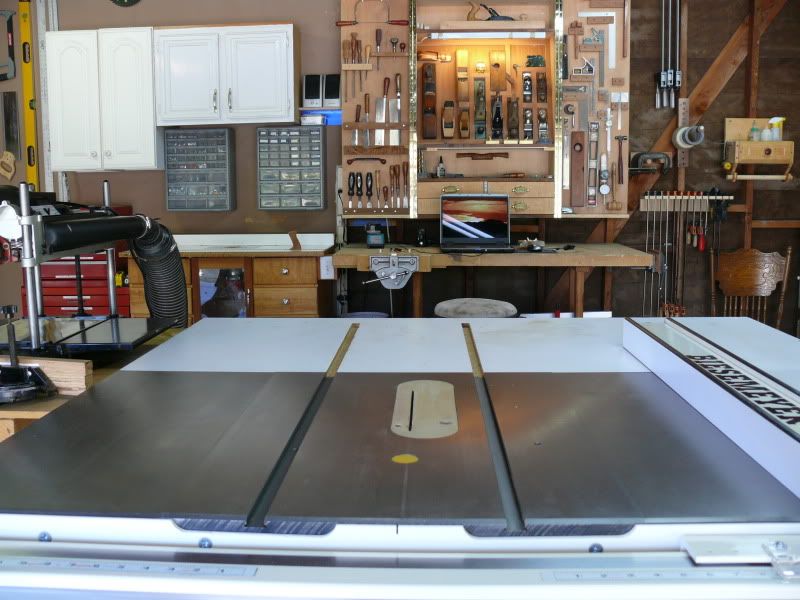 The router table.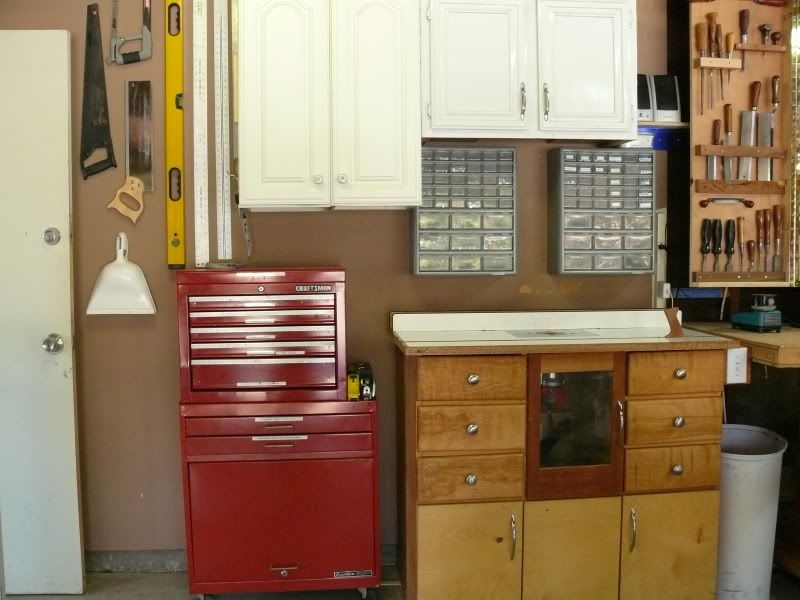 The lathe station and soon to be sharpening station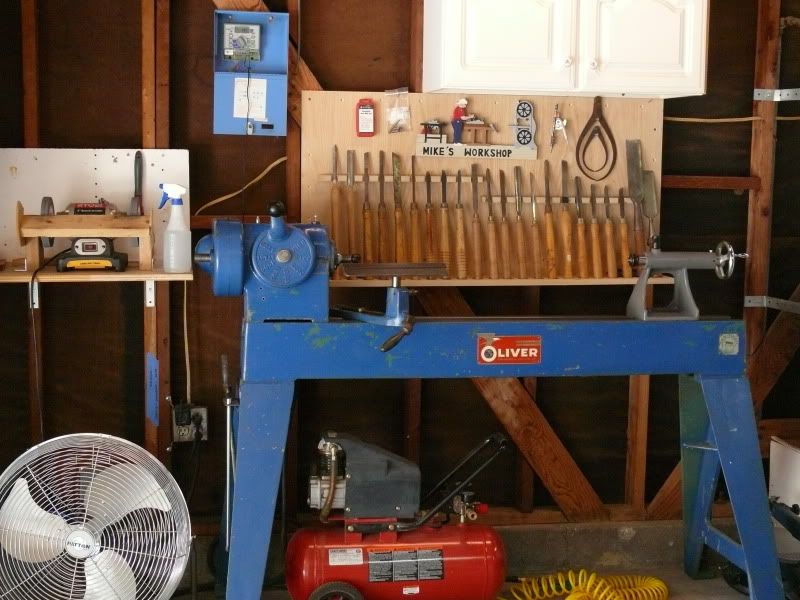 Drill press and workbench with my finish cabinet on the left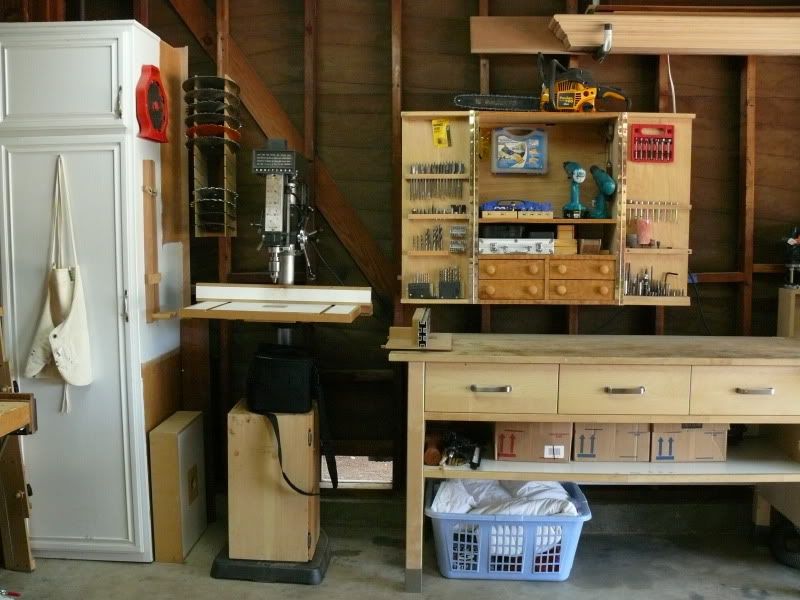 seting up for the dust collection is never fun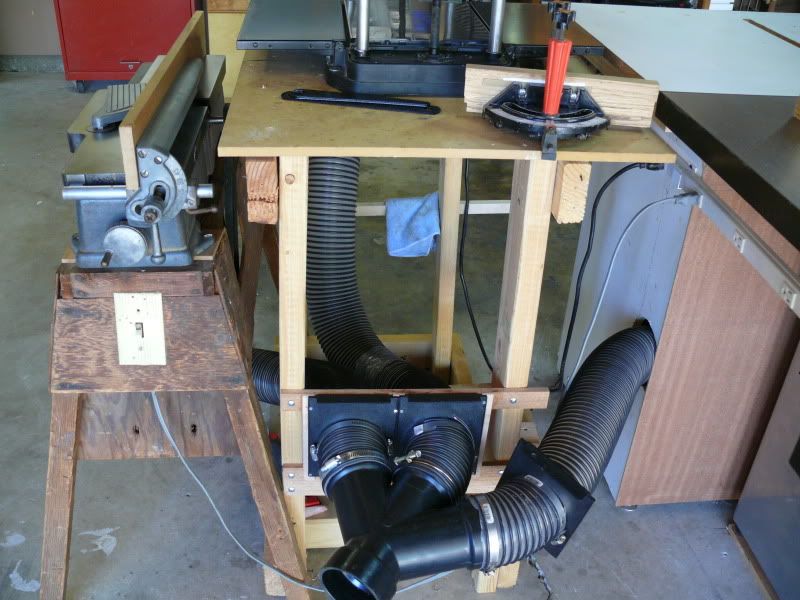 I made this to hold my dowels. I saw it some were on here and i just had to make it.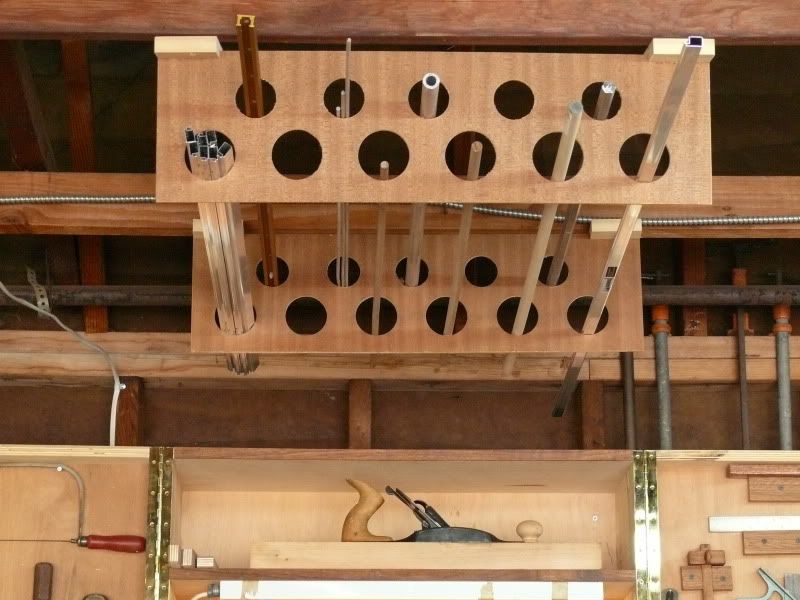 Everybody has thier own version of the crosscut sled. Mine is simple and SQUARE. thats it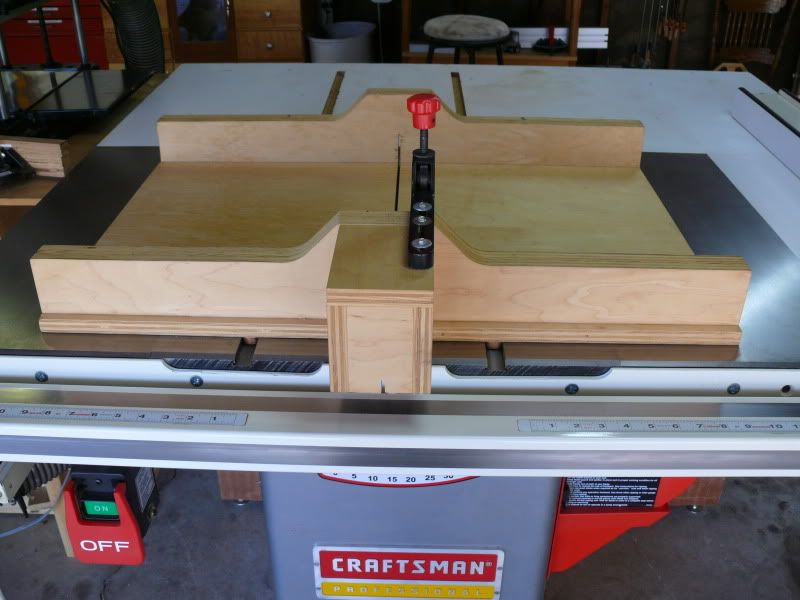 More of my Excellent gardening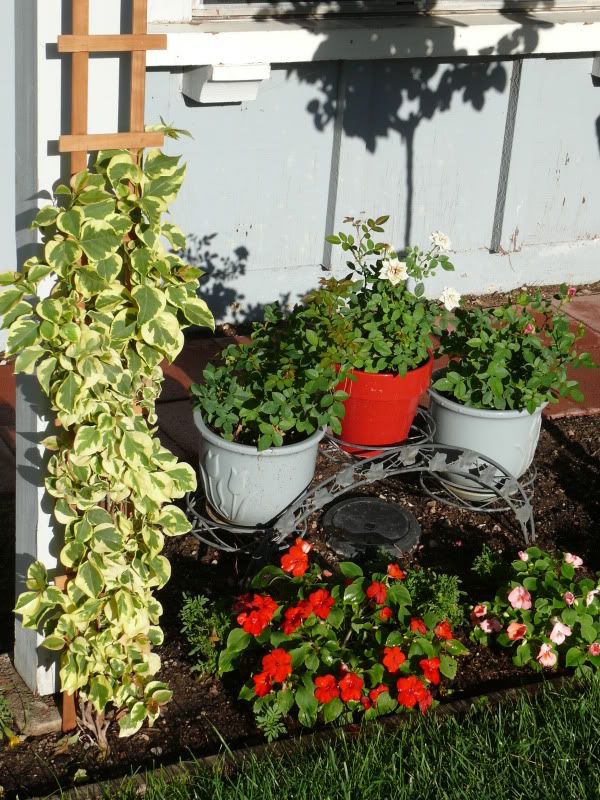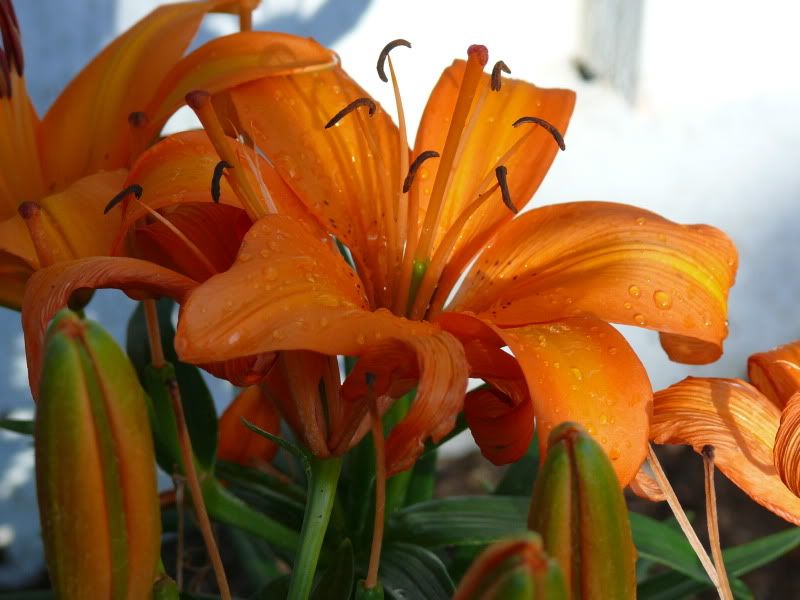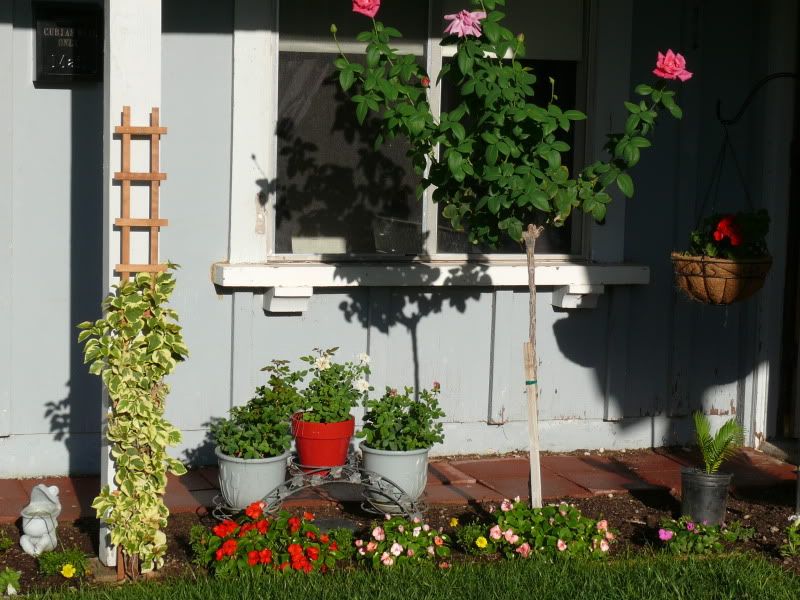 Here is the inside of the house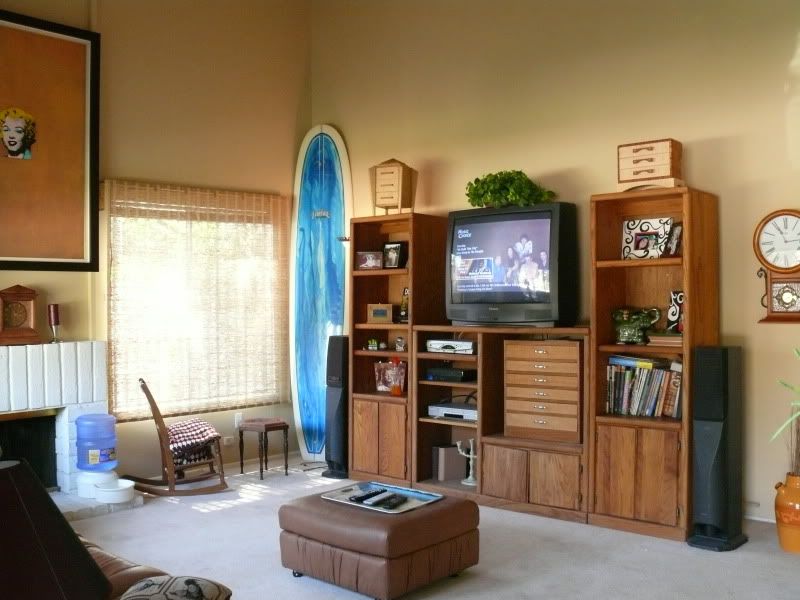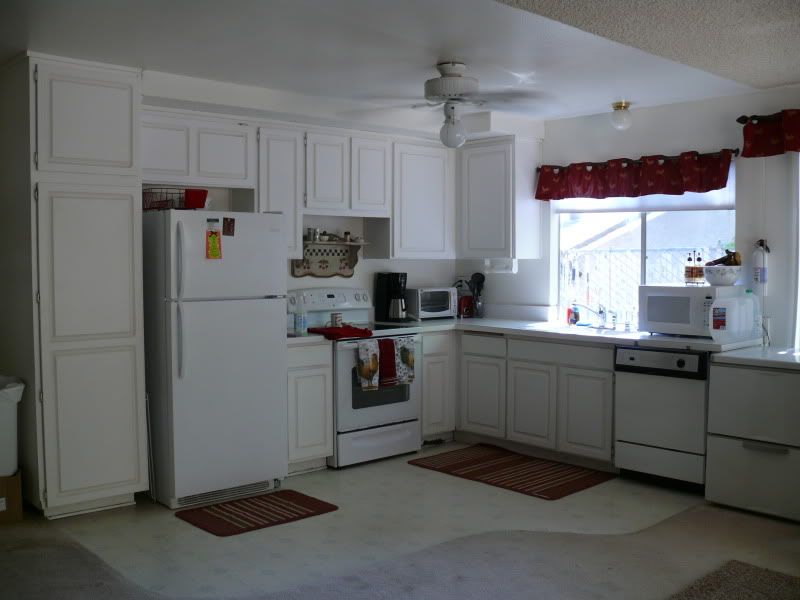 The RASTA ROOM, music and computer room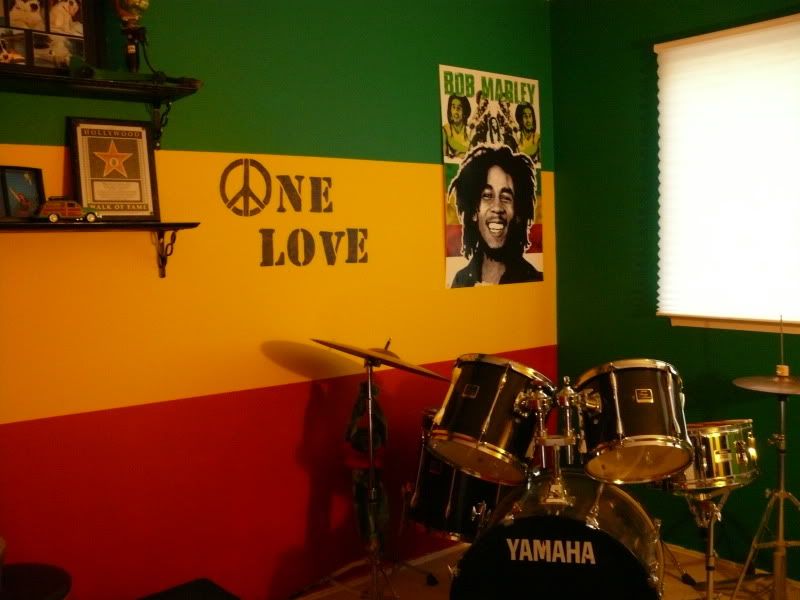 -- i can do all things through christ who strengthens me
---