I had a few hours to work in the shop before the Super Bowl started. I was able to hog out all of the mortises. The router and drill press combination worked out really nice.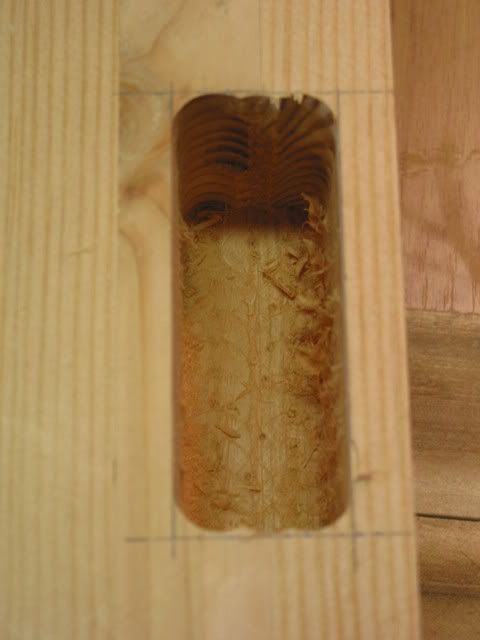 I had time to clean out the mortises in two of legs and fit one of the small stretches into the mortises.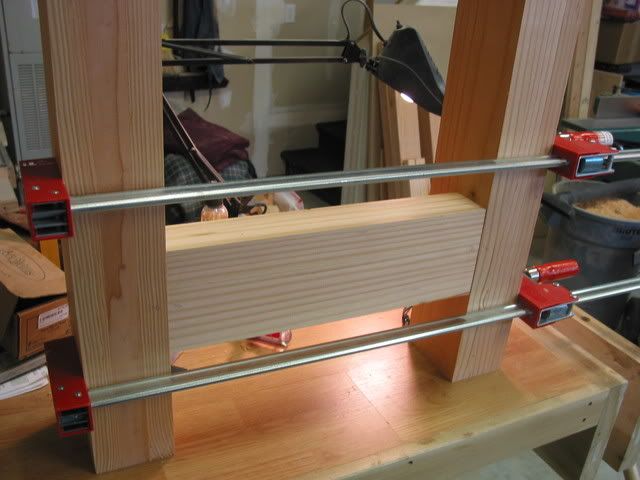 So far the fit is working out pretty well. I still have a little more tweaking to do on some of the shoulders, but over all not too bad.
---