I've been giving a lot of thought to which bench design would work best for me. I still like the first bench I designed, based on a Frank Klausz style bench with a few modifications. As I started to think about building the bench I knew it was going to be ambitious, in skill and time. I went back to the drawing board so to speak. I reviewed all of the information I had gathered in my workbench research. One bench started to standout and it was the Holtzapffel bench, which Christopher Schwarz had built. It was always one of the top choices when I started this quest. Somehow it got pushed to back of my mind. It really is a simpler design, yet still very functional. It will more than meet the requirements for the type of projects I will be working on.
I drew it up with large wooden screws for the face vise. I'm not sure if I will go with wooden screws yet, I'm still researching that. I can always go with metal screws if the price is too high for wooden screws. I'm still enamored with the Wagon Vise. I really only see the tail vise being used to clamp flat boards between the dogs. In my mind the Wagon Vise does that very well. It's also pretty easy to work into the bench, and should be very cheap to buy the parts.
I thought about adding a toolwell to the bench, but in the end I chose not to add one. I did include a simple tool rack to the back of the bench. I designed it so that I could easily remove it, if it doesn't work out.
Here are some Sketchup drawings of the bench. I left off some of the details in the drawings, it would've take too much time to draw it all in.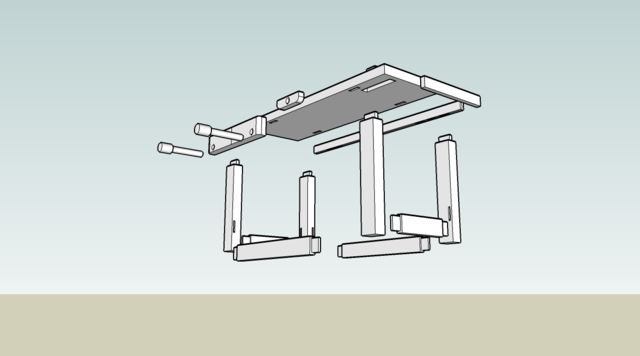 ---