For the top I wanted something that could stand up to getting wet. I thought I would use a laminate countertop (Formica). At our Home Depot you can get small 2' x 4' pieces of laminate. The selection isn't that large, but I think I found something that worked for me. I glued and screwed to pieces of ¾" plywood together. Then I used some scrap pieces of oak to trim off the edges. I then applied some contact adhesive to the top and the laminate and put them together.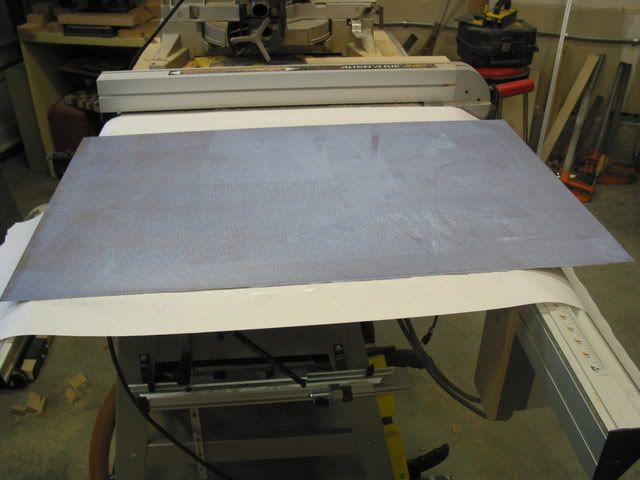 I put small chamfer on the edge and attached the top to the base. I used pocket screws to attach the top to the base. I also added a shelf to hold my sharpening stones and tools.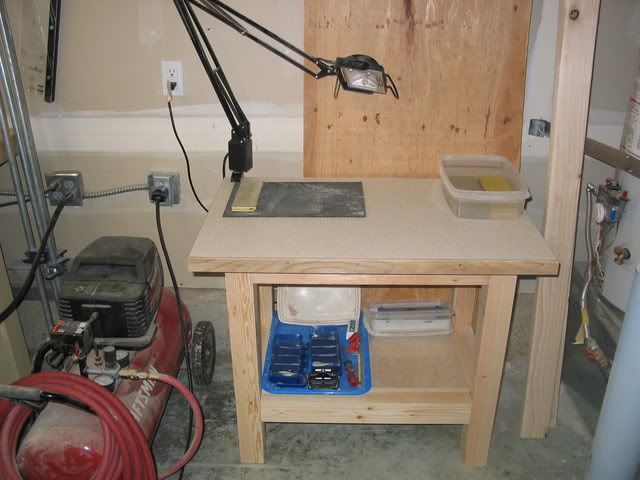 I made one last little fixture for the bench, a benchhook for the water stones. This also needed to stand up to getting wet. Also at Home Depot you can buy individual floor tiles. I picked up a 12×12 self-adhesive tile. I tried to find one that was relatively smooth. This was also a "hard" tile, not one of the softer vinyl tiles. I attached it to a piece of plywood, and added some oak trip. I left the oak about a ¼" up from the tile. I wanted to see if could keep the water contained. I used some silicone adhesive to attach the oak trim, to try and keep the water from seeping down into the plywood. I'll have to wait and see if this works.


You might notice that the top piece of oak, is at a slight angle. This allows me to slide the stone in and wedge it in.
---