Ok, well, not much to say just a bunch of pics to show progress. One of the photos shows blue painters tape around the internal column, a trick I found in Shopnotes Mag for clamping together irregular shapes. For this I had to glue up 2 of each strip of wood together, then glue the 2 strips to 2 more strips, and so on, etc etc. Still plenty to do and a helluva a lot of sanding but its coming along.
As always questions, comments, whatever you want to say hit me with it.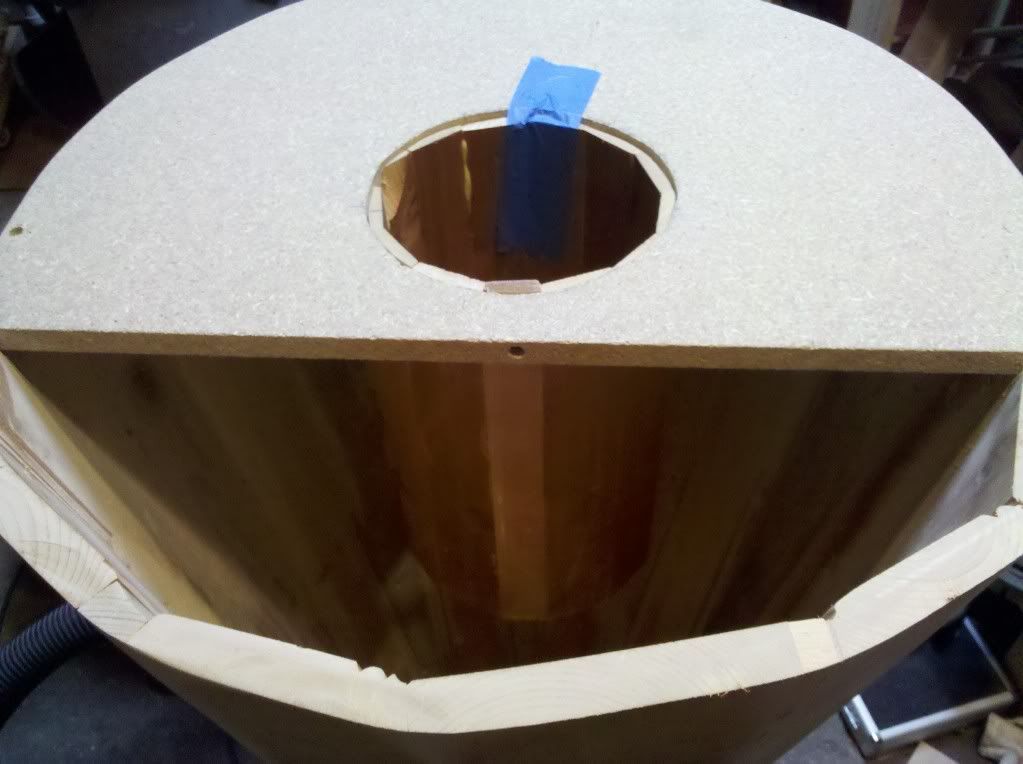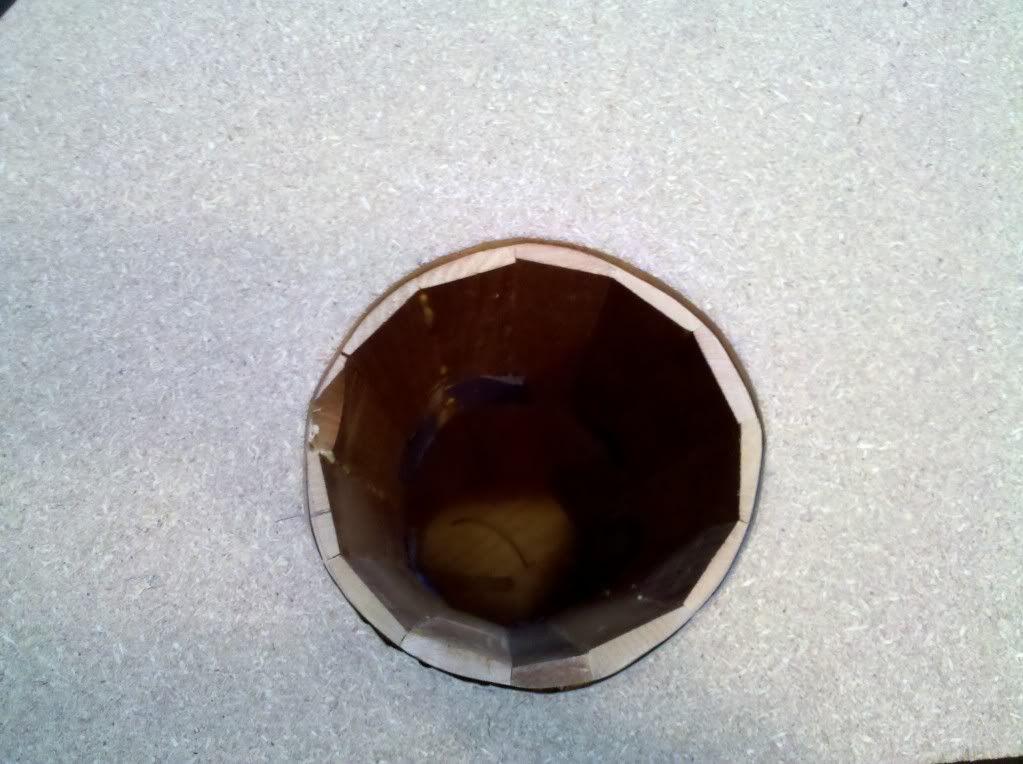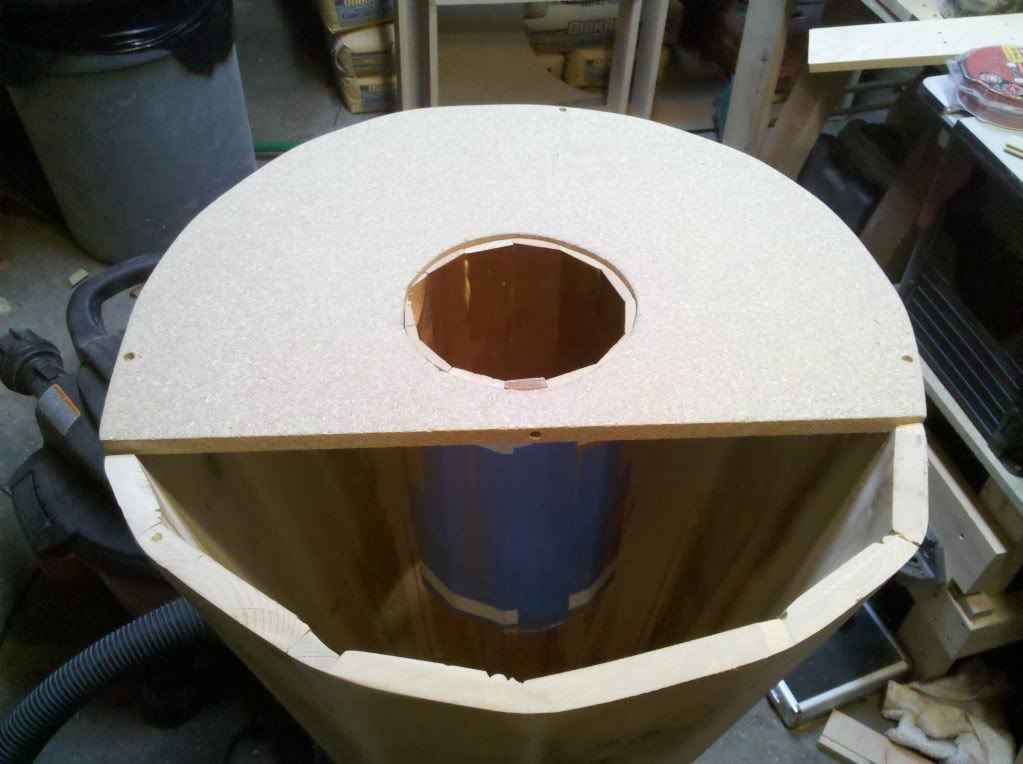 -- Martin ....always count the number of fingers you have before, and after using the saw.
---