Well The cone is almost completed, since I am smoothing the inside as best as I can, I have had to use copious amounts of wood putty. Only because some of the boards I had used which cam from the 3/4 tongue and groove paneling had a decorative mold on an 1 1/2" of one side of the board. I only saw a few choices:
1. plane the boards down to the bottom of the groove, however that would have made the boards around a 1/4" thick, and for my design they need to be at least 1/2". plus I would still be planing them now, too much wood wasted, not an option.
2. Rip the 1 1/2" off the ends, that would mean I would need more boards than I have available, and as I said the whole idea was to use recycled and reclaimed lumber, for this to be something out of nothing I could not go that route.
3. Fill the voids with wood putty, this seemed the only logical option plus I have a ton of it and almost never use it. I already threw some of the old dried stuff in the trash.
So here are just two more pics as I have to let the wood putty dry before sanding it smooth and preparing the inside. As I have no scrap sheet good , the next step is to plane some more of the pallet wood to the same thickness so I can glue some boards together for the blower assembly.
questions, comments, tips whatever you got throw that at me:)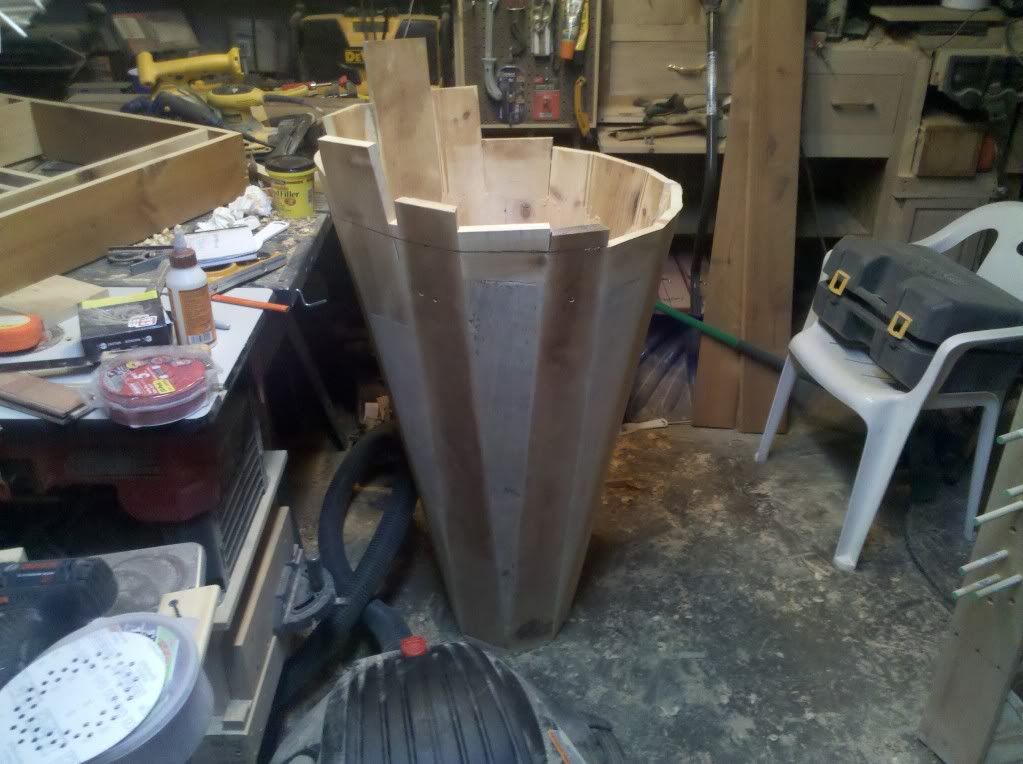 -- Martin ....always count the number of fingers you have before, and after using the saw.
---