i started my stationary box today and it seems to have a few new challanges for me. first i sucessfully made my first box joints that came out pretty tight. i do need to sand them down flush through.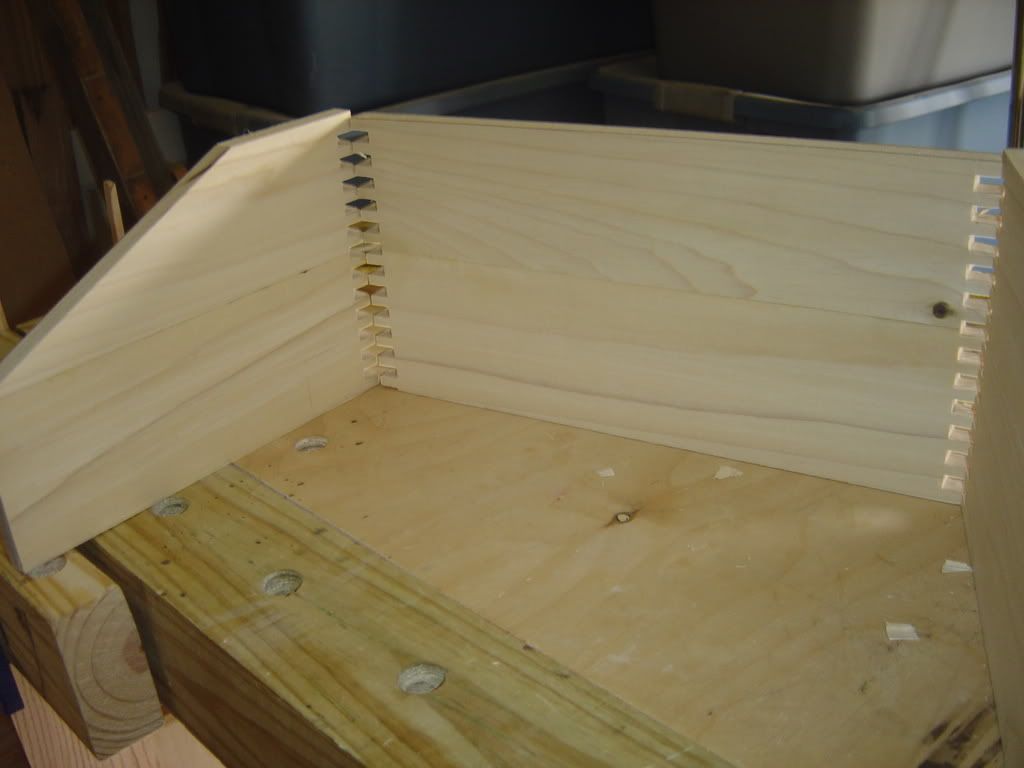 I decided to try another new thing and do some inlay on the outside of the box with some red oak. nothing fancy just some strait line it looks rather nice and i am pleased with the out come. some dado cuts and some oak shelfs to hold paper and it is starting to look realy nice.
i think this will be an item that my wife and i will use quiet often.
-- Mark from Deer Park, Texas
---