It's been a long time since I've been in the shop working on this project…summer projects draw me away from the shop and into the yard.
The first part of this project I threw myself into staining/dying the maple and building the wall, the cabinet and the supports. I've now temporarily fitted them in the kitchen.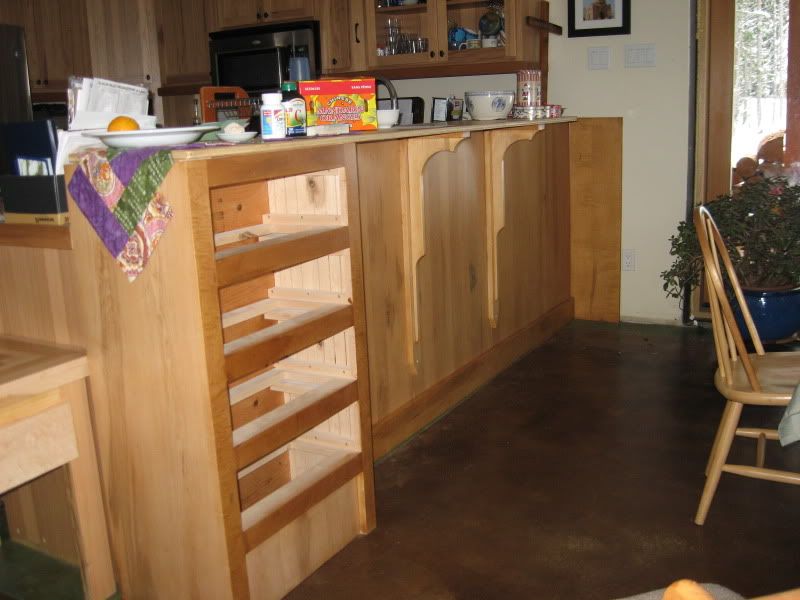 And now I'm working on the top piece which currently has plywood on it. I'm building the top in pieces.
The length has to be 124 inches. The first piece of the bar top will sit over the cabinet end. I've laminated that and now I'm off the shop to laminate the longer pieces.
---