Well it's been about 5 weeks since my last post. Life got a little crazy after we put the house on the market. The woodshop (garage) became the dumping ground for a lot of stuff as we cleaned house to stage it for showings. I finished up the side rails, top and bottom, and due to some poor math I'm 2 slats short of completion. I'll cut those tomorrow. The top rails for the sides proved to be challenging. Initially I cut out for the sleigh profile and made sure it lined up properly. Once I was happy with the fit I then cut out the mortises for the slats and then cut out the profile. I made sure the profile was the last thing I did at the band saw to make cutting out the mortises a lot easier.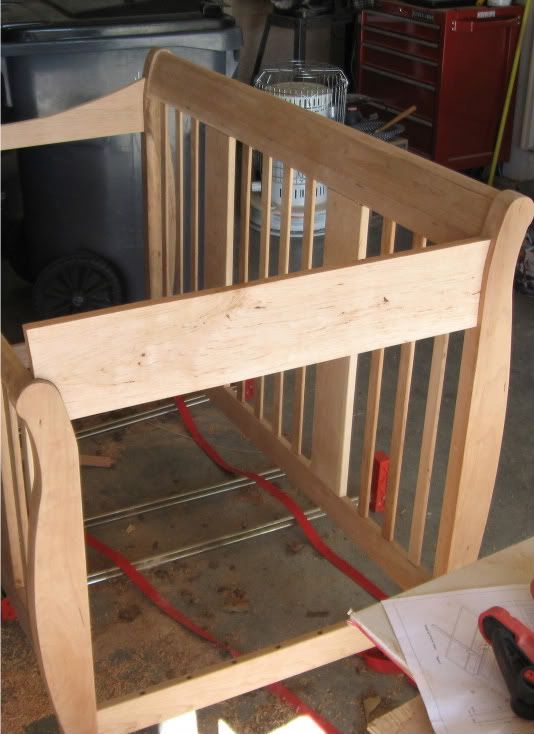 I decided to make sure before final assembly to get some knockdown hardware so I'm able to take this apart and move this big thing through doors. I was able to to get the one side totally assembled this evening. So far this is where I stand:
I've already ordered the mattress spring and should be here next Thursday. The mattress was purchased this past Sunday as well as the bedding. As of right now I'm still debating internally on the finish. It's all cherry but don't know yet how to finish. At this point I'm open to any advice from my fellow LJ's to weigh in on my options.
-- Mark DeSchepper -- The things I make may be for gifts for others, but making them is a gift to myself.
---