All I can say is I love Spring. It's about time the warm weather entered KC. It allowed me to get some more work accomplished with my son's crib. He is expected to join the family in June so I still have 3 months to get this finished, but I am very motivated to finish soon. The legs have been cut out, sanded down and the edges have been rounded over with a 1/8" round over bit.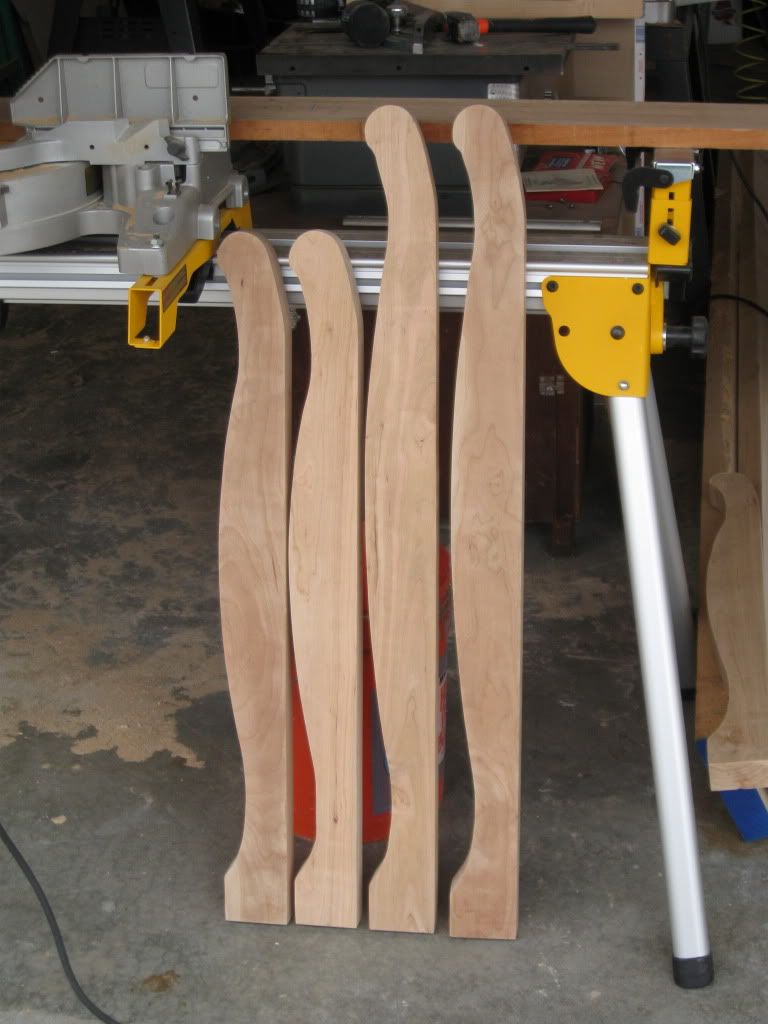 I have also started cutting out the slats for what will be the foot board and the bottom rail. I started on the mortises but daylight ran out and I found a good stopping point. I would have got more accomplished but a prior project (Drill press station) needed to be finished. The one part of this project that is getting repetitive is the slats with the mortise and tenon joinery. I quickly realized that the most important part here was to make sure my mortise attachment on my drill press was setup properly to ensure the best result.
As I continue the project I try to set some goals for what needs to get done. This week I'd like to get all of the slats cut out. In addition I'm needing to work on the top rails of the footboard and headboard. I am trying to find a dowel that measures 1 1/2" diameter so if any of you readers are from KC and can send me in the right direction I'd appreciate it. Otherwise I'm going to have to turn my own and I'm not a good on the lathe yet.
-- Mark DeSchepper -- The things I make may be for gifts for others, but making them is a gift to myself.
---