Last night I got to put in a few hours on the bench project. I've been working on half-lapping the side rails. First marked out the dovetails then I cut them on the band saw. The upper stretcher is a full half-lapped dovetail and the bottom rails has a half-lapped dovetail only on the bottom side. The top side gets a wedge pin to complete the dovetail.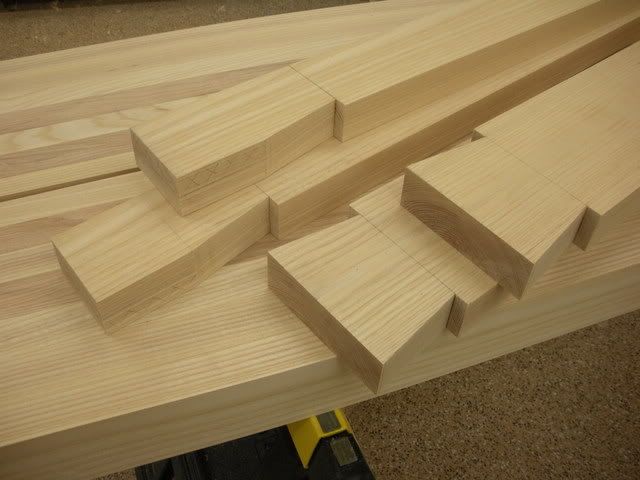 After I had the dovetails cut I cut the shoulders with a hand saw then I headed over to the table saw where I used my dado head to clean out the waste.
Then I took a chisel and cleaned off the remaining support pieces and then used a rasp to clean up the faces and true up the edges of the dovetails.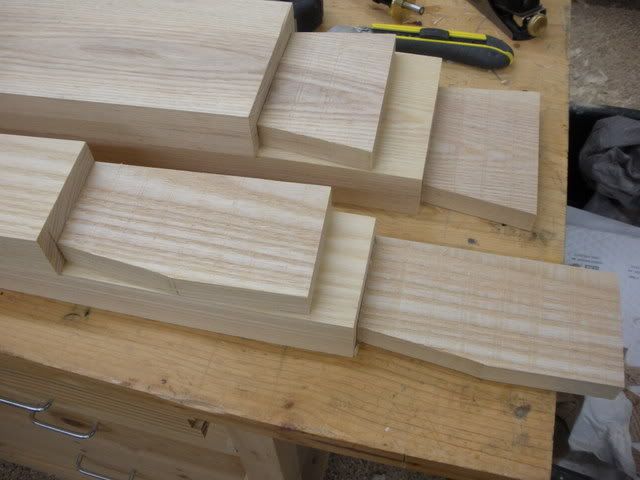 Tonight hopefully I'll mark out the corresponding dovetail sockets on the legs and then clean them out. When that's done I should have a usable base!
-- Mark
---