I've been working on/in the shop all fall and things are taking shape.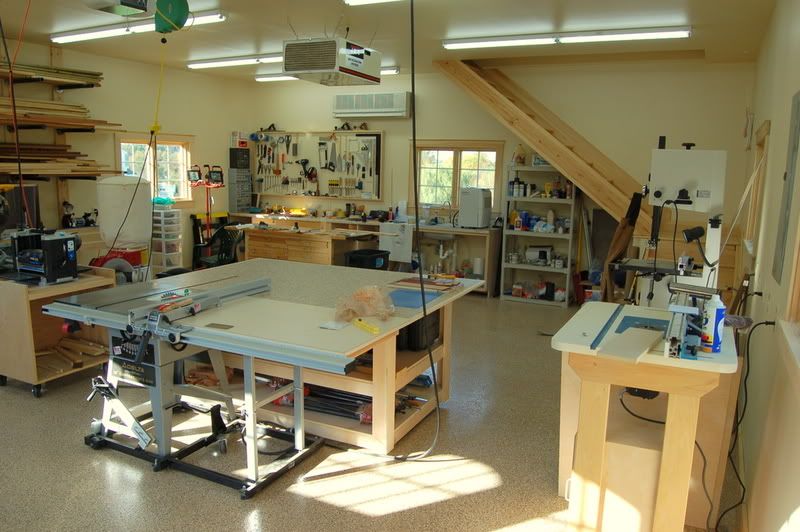 My next major project is to build Bob's Bench to replace my existing bench. I'll then move my old bench under the window in the back corner. After that I'm going to build a low assembly table. Third on the list is some rolling storage carts under the stairs to maximize that space.
For now, I'm pretty happy with the way things are coming together. One lesson learned is that it helps to have more wall space. A box doesn't have much wall space. If I were to do it over I would break up the space a bit more with a 10' wall.
-- Mark
---