The shop is now somewhat operational. I moved all of the power tools in. I've finally finished the baseboards and window casing. The baseboards are 1×6 pine with a chamfer on the top edge and the casings are 1×4 pine. I pre-finished the baseboards with poly but I'll finish the casing in place because I also have to do the windows. An HVL system sure would have been handy there! I made the casing design myself but modeled it after traditional craftsman style casing.
The next step will be to sand the stairs and put a few coats of poly on them. Then I'll start on the lumber rack and wall-mounted work surfaces. I've literally been spending every waking minute in the shop and my dear wife has been very tolerant (especially with a 2 year old and 3 month old), but I think I've reached the limit there so I'm going to have to throttle back for a while. There's a lot to do outside anyway now. I have to finish the grading (if it ever stops raining) and get some seed down, put up a railing on the retaining walls and get the driveway paved.
I still haven't converted my equipment over to 240V so I've been running everything off of extension cords right now-which I hate. So, there's still a LOT to do, but at least I can make sawdust without waking the kids! That alone is huge!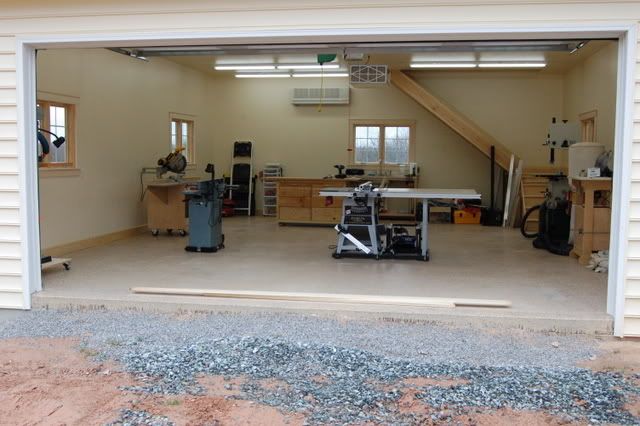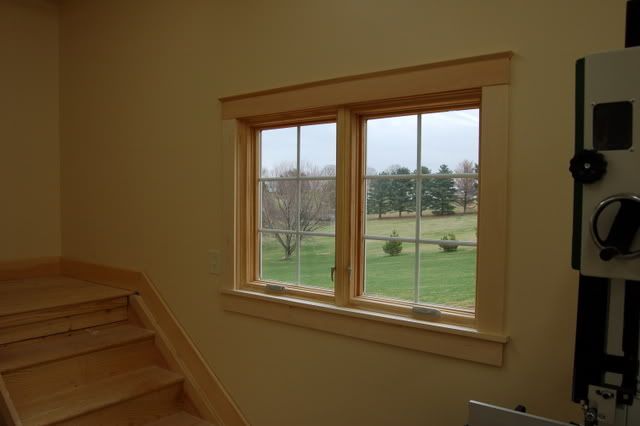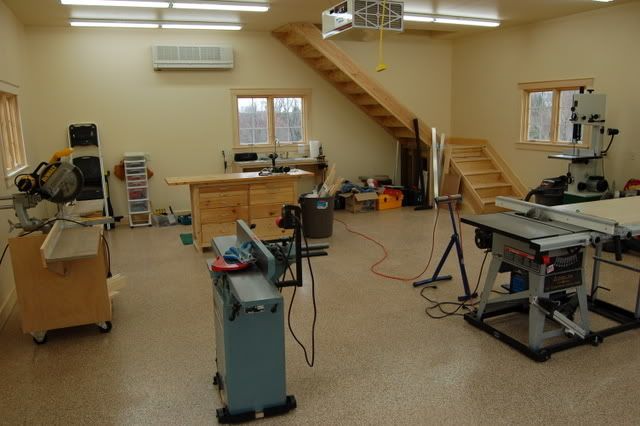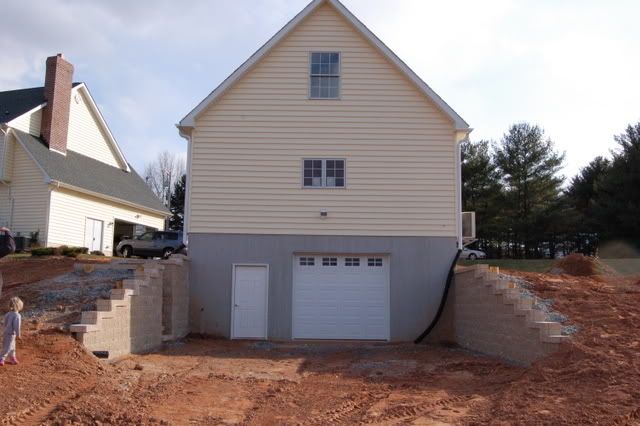 -- Mark
---