The outside of the shop is almost done all that's left is to put the shutters and crown moulding on the front window and put the gutters on. The overhead doors won't be installed until the drywall and paint are complete.
The electricians have been working at a good pace and the rough-in is all completed. The plumbing and electrical inspections should be today.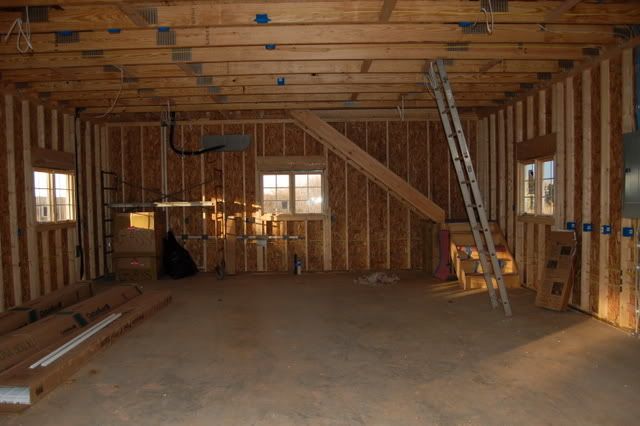 My 40th birthday is coming up soon. My shop has gone so far over budget that I informed my wife a month or so ago that I was eliminating the cupola in order to save some money. I got back from my last trip at about 1am and as I turned into my driveway my headlights moved across the shop and what did I see!! My wife bought me the cupola and weathervane for my birthday and had it installed by the builder while I was gone! What great present! The weathervane is a Pegasus and represents my flying and her love of horses.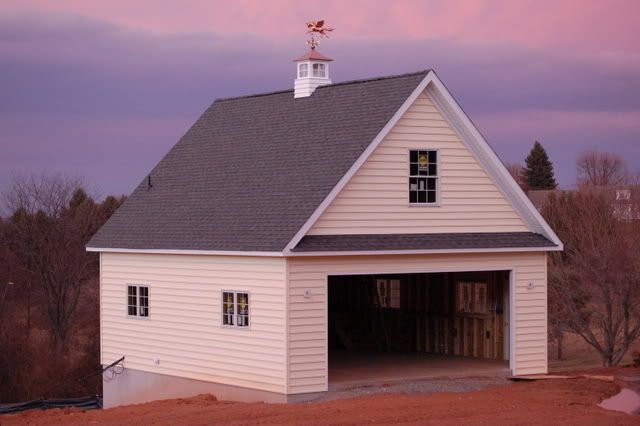 I'm starting to get really excited about getting the shop set up. It shouldn't be long now. After the inspections are done then the insulators should be here followed by the drywall crew.
-- Mark
---