They finished the siding today.
I re-evaluated the electrical system. I opted to go with a ventless propane heater in the tractor garage and a 2 1/2 gal under-sink water heater in the woodshop. The combination of the two allowed me to drop the service back to a 90A line from the house. It saved about $800.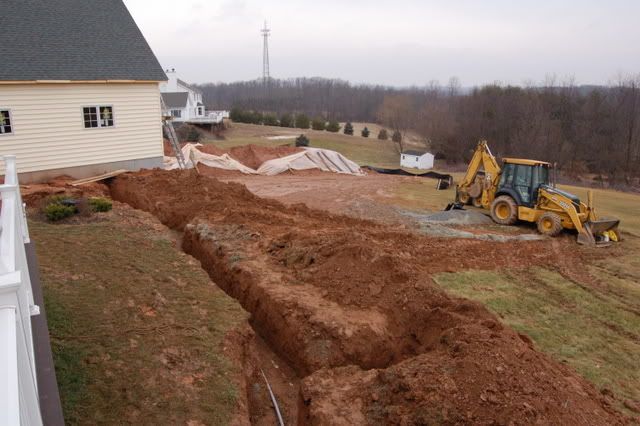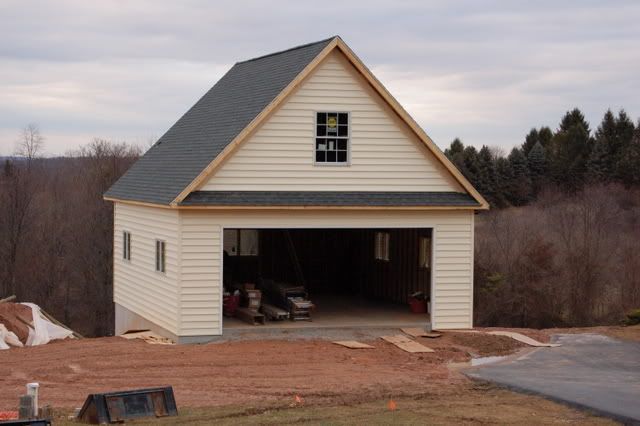 The stairs are going in tomorrow. They should finish up the exterior early next week. Then the fun starts with the electrical install!
I'm using T-8 bulbs in the fluorescent fixtures, but I'm torn between using 5000K bulbs and 6500K bulbs. Do any of you guys have any personal experience with either of these?
Here's a view of my initial plan to make the shop operational.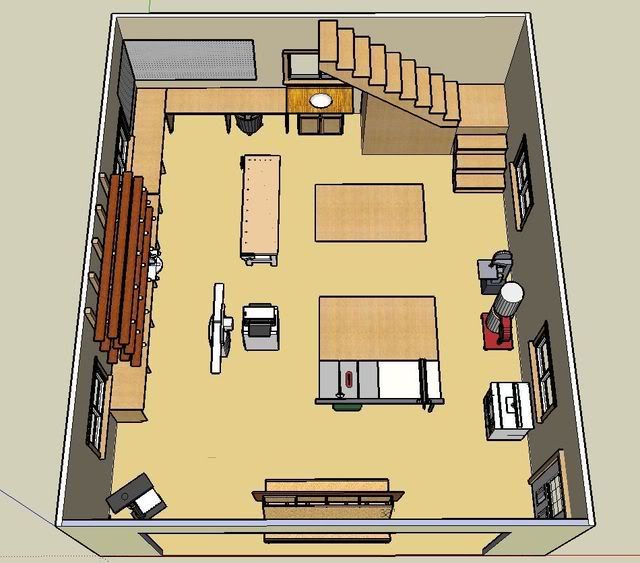 -- Mark
---