I got just enough shop time today to finish up the dovetails on the top & sides of the carcass. Just as I was preparing to start cleaning out the waste between the pins the mail man showed up with an early christmas present.
I ordered this sweet dovetail chisel from Czeck Edge while I was at the Woodworking In America conference back in October. It showed up at the perfect time. It worked beautifully to be able to clean out the corners between the tails.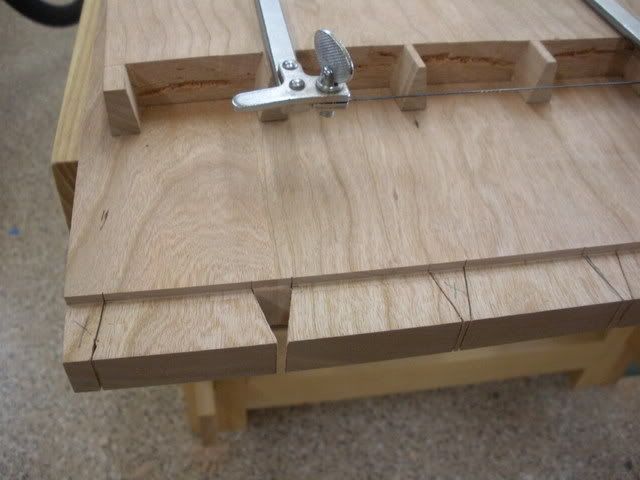 Here you can see the 1/8" rabbet I put in the bottom of the top panel. This will make the apparent height of the through dovetails only 5/8" instead of the full 3/4" thickness of the sub-top. That should give me an 1/8" overlap with the 3/4" cove molding to hide any over-cuts or chiseling blowout.
Now that they are done I'll be cutting the dado's in the top and bottom to receive the vertical dividers and cutting a stopped dado in the vertical dividers to receive the fixed shelf.
-- Mark
---