The roof and siding is all on now. Soffits are done and the facer boards have all been wrapped with metal. Still don't have an overhead door yet though, it won't be in until next week some time.
I'm working on getting a price to run the new service to the building and set a meter and put in a 200 amp panel. I'm planning on running a lead to the exsisting panel in the old part of the shop from the new one. Then I can disconnect the power from the house completely.
Soon I'll be able to start doing all the things on the inside that I'm planning on doing. Like completing the wiring, insalating and I'm thinking about putting a small office area in the corner, about an 8' by 10' or so. Then at some point I'll be taking out a portion of the wall between the two buildings to make the process complete. With the new addition I'll have about 1760 sq. ft. of shop area to work with, yes I'll be glad when its all done!
Here's a few pictures of where its at right now. You can click on the pictures to enlarge them.
Thanks for looking!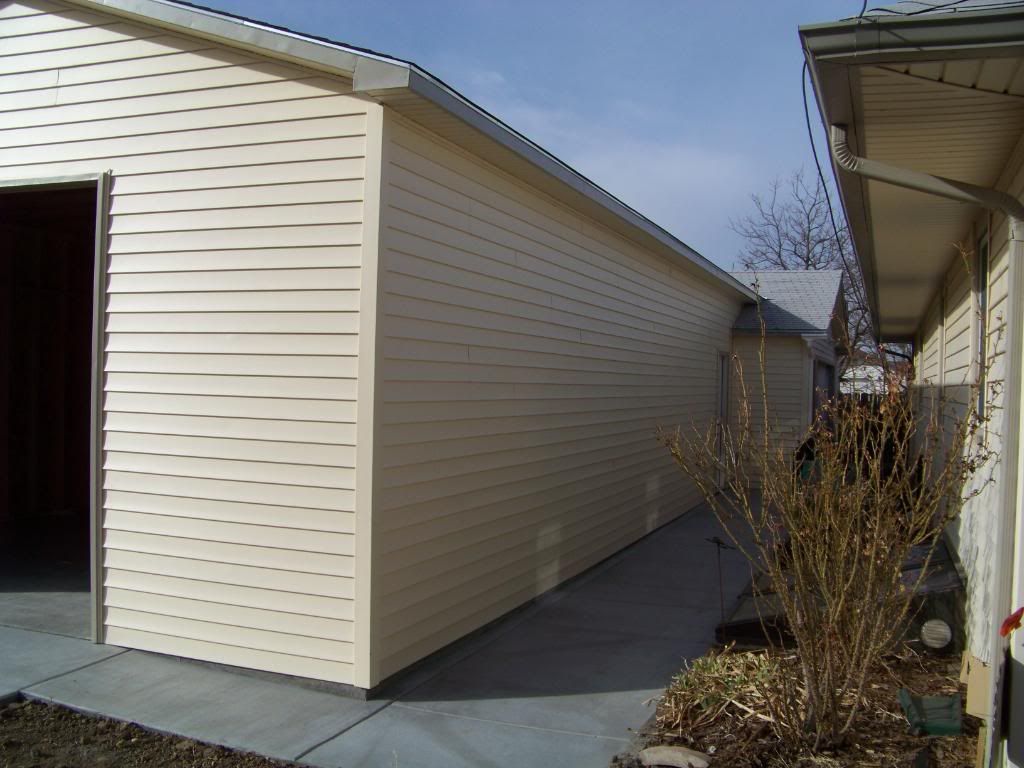 -- Les, Wichita, Ks. (I'd rather be covered in saw dust!)
---