Well I decided to bite the bullet and help out the local economy a little. Currently my shop is 24' x 38' with 8' ceilings. But my work space seams to keep getting smaller and smaller with every piece of equipment that I aquire. So my actual building or assembly area has become quite small. With the ways things have been going lately I've struggled with the decision of build or not to build, I just hope I've made the right decision.
I'm adding a 20' x 40' addition to my current building. This will almost double what I have right now. The biggest portion of the new space will be an assembly area. Some of the equipment will make its way over to the new area. The current shop area will be used as a milling area and lumber storage. I'm thinking about puting in a small office area in the new side possibly. The addition will also have 10' ceilings for a little more working height. I decided not to give up any space for a bathroom, I figure its not that far to the house or out the back door.
The floor was poured today and forms set for some sidewalks and a small pad outside the overhead door, those will see concrete tomorrow. It looks plenty big enough right now, just hope it stays that way.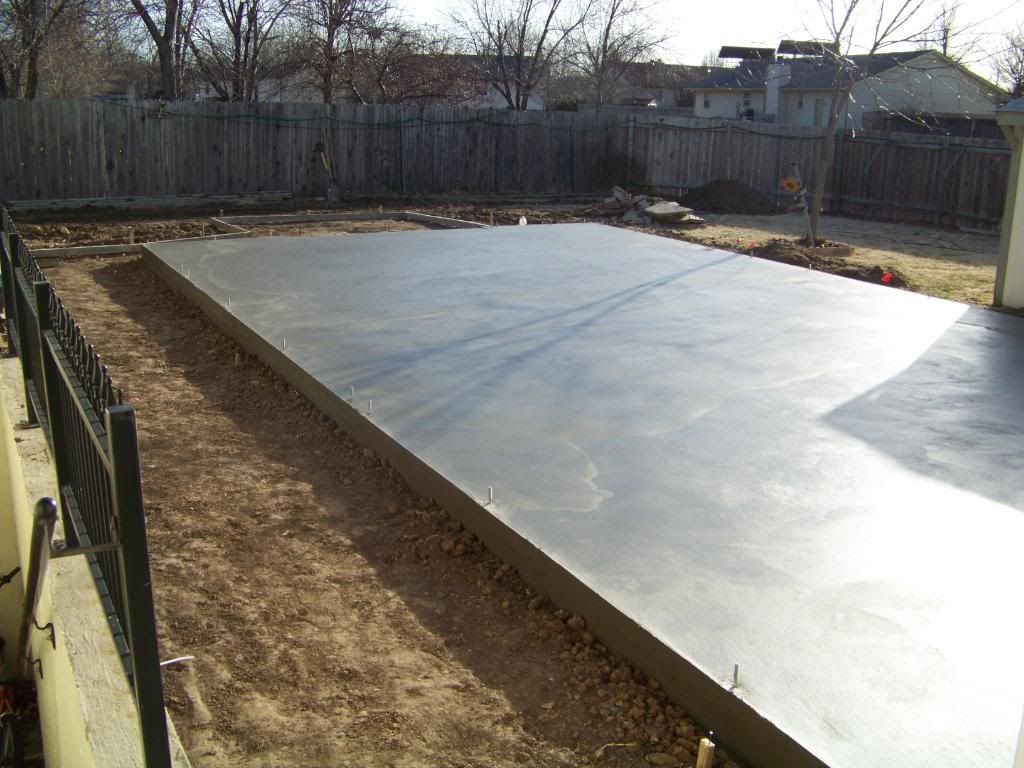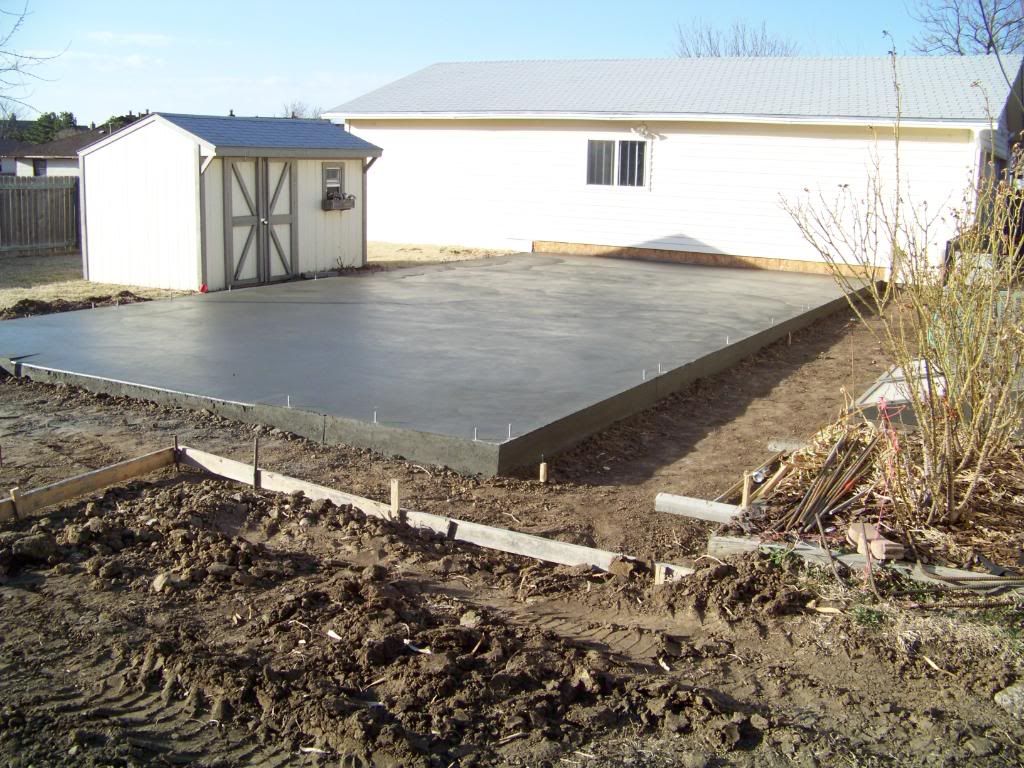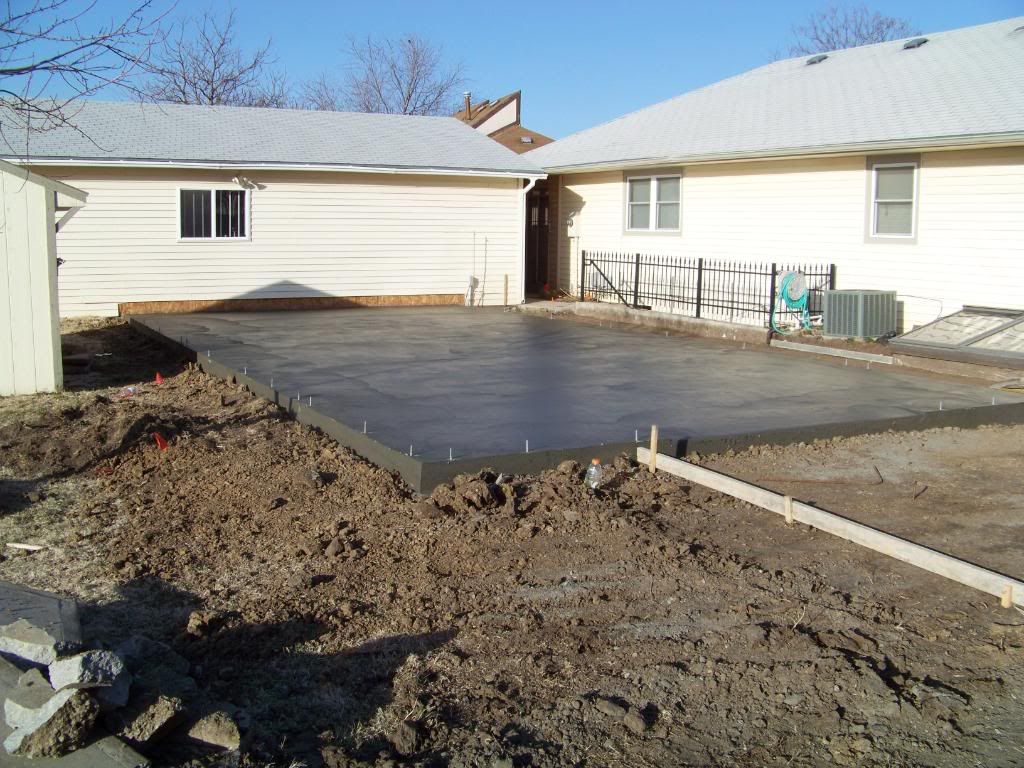 Now I just need my stimulus check,,,,,,,,,,,,(yea I know bad joke).
-- Les, Wichita, Ks. (I'd rather be covered in saw dust!)
---